Sorry, the Padstow Lamp Table with Baskets is out of stock and no longer available.
All furniture pieces and home decor accessories currently in stock can be found browsing through the website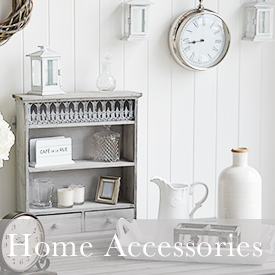 Living Room Furniture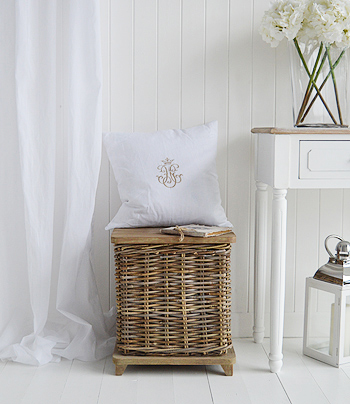 Need extra storage in the living room for toys, books or magazines? The willow storage also provides extra seating as well as being a side or lamp table. We truly love this piece of living room furniture.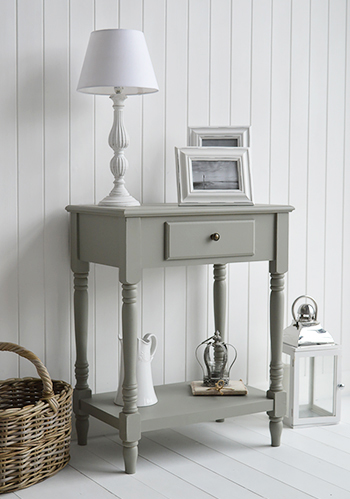 The French Grey Charleston table, a stunning piece of living room furniture with a shelf and drawer.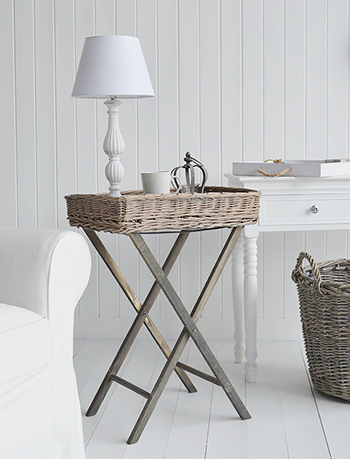 Grey willow folding tray table, a great little guest table that can be folded and put away when not required, but is just as pretty used as a lamp or side table and a great price too. Mataches perfect with coastal and cottage interiors.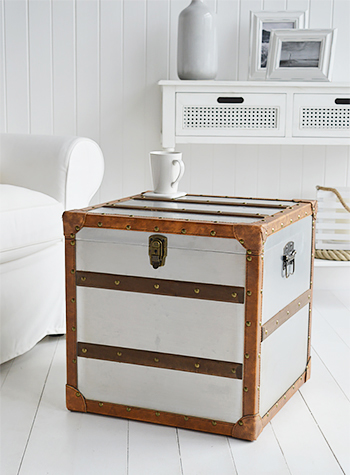 The Monterey chest, an ideal and beautiful piece for the living room as a coffee table with storage, a side table or lamp table. The extra storage is perfect to hide away magazines, toys, blanets and throws.