Be inspired...Home decor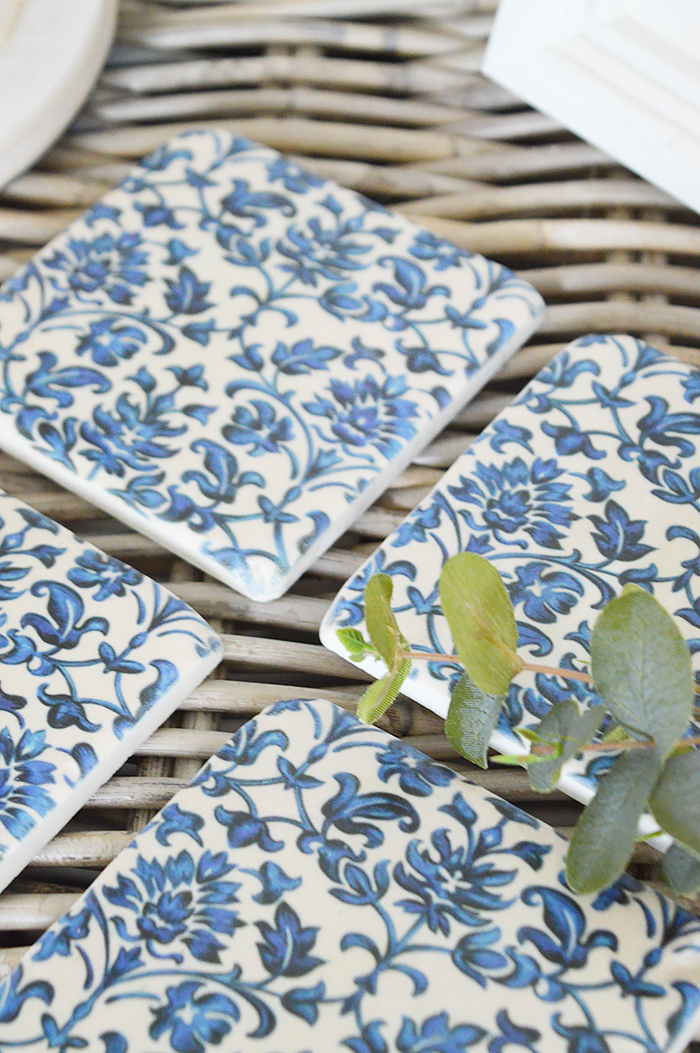 A set of four blue and white floral coasters... £12.50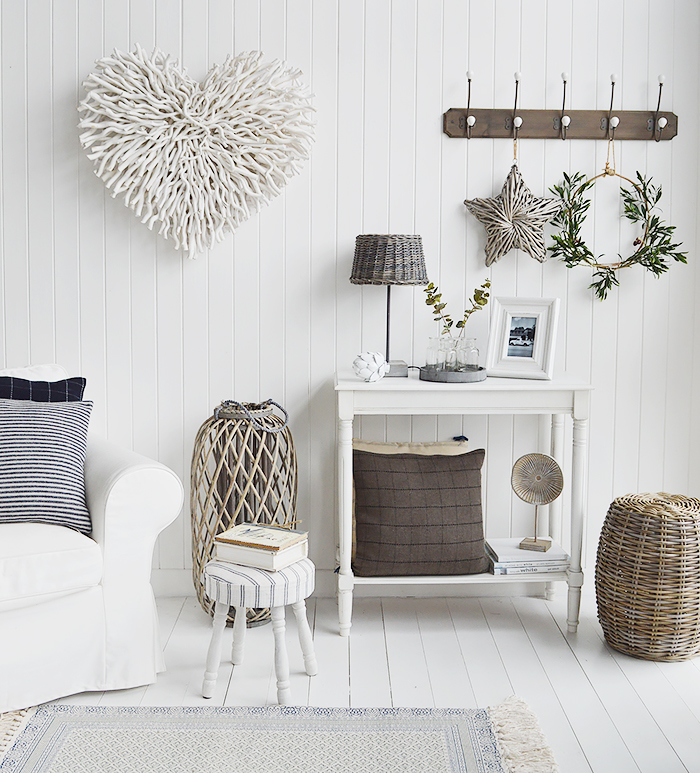 A laid back New England style white living room with the chunky twig heart, Casco Bay stool and tall lantern providing plenty of texture. The Colonial white console table is an easy addition to all living rooms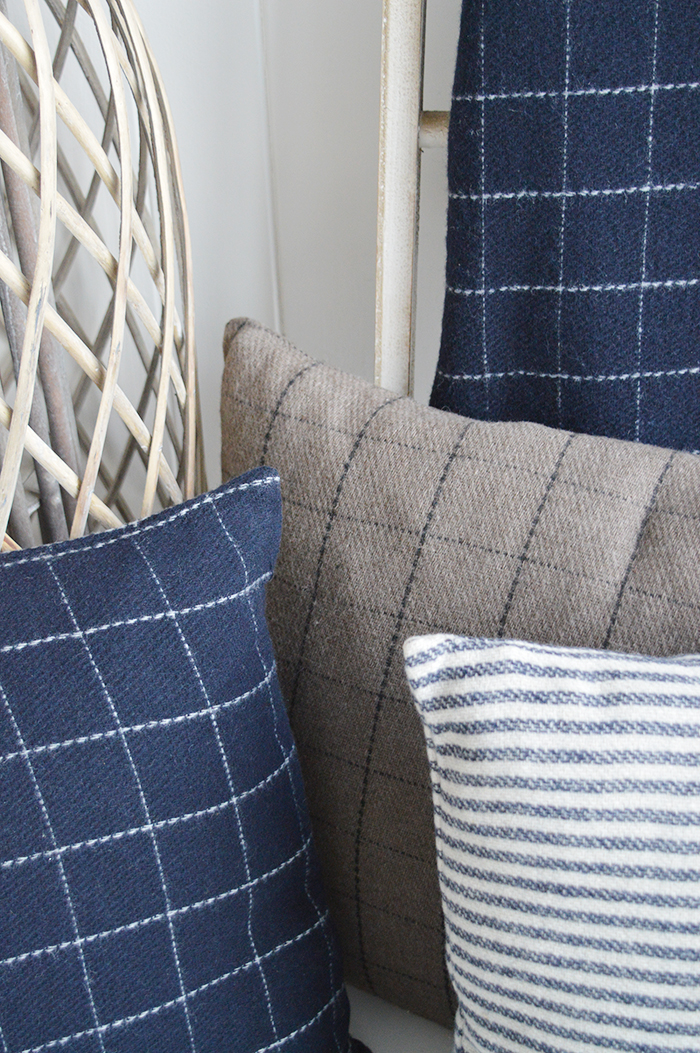 New Hampshire cushions in checks and stripe, £15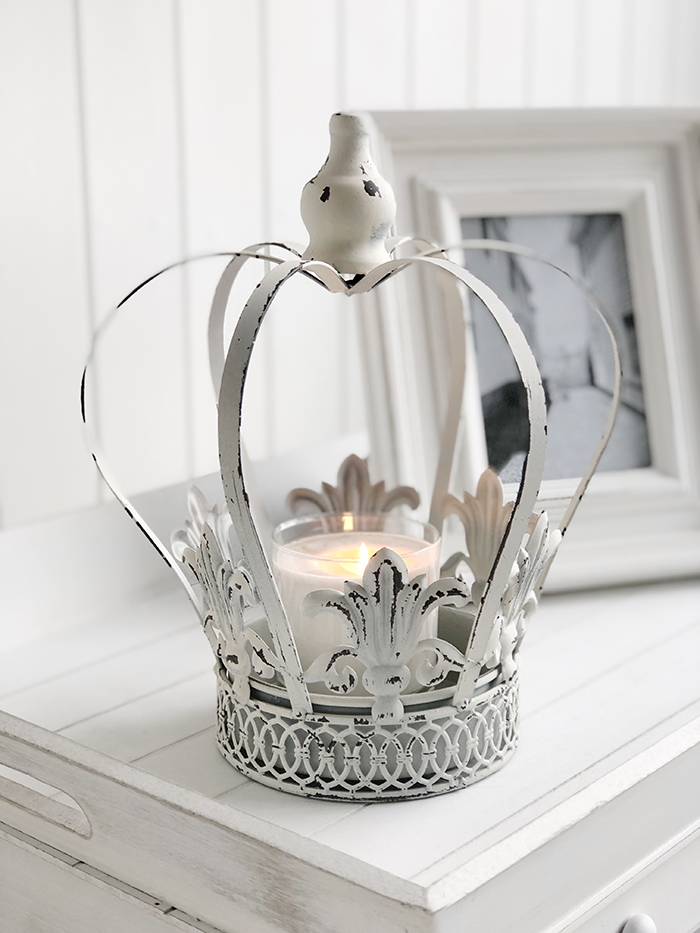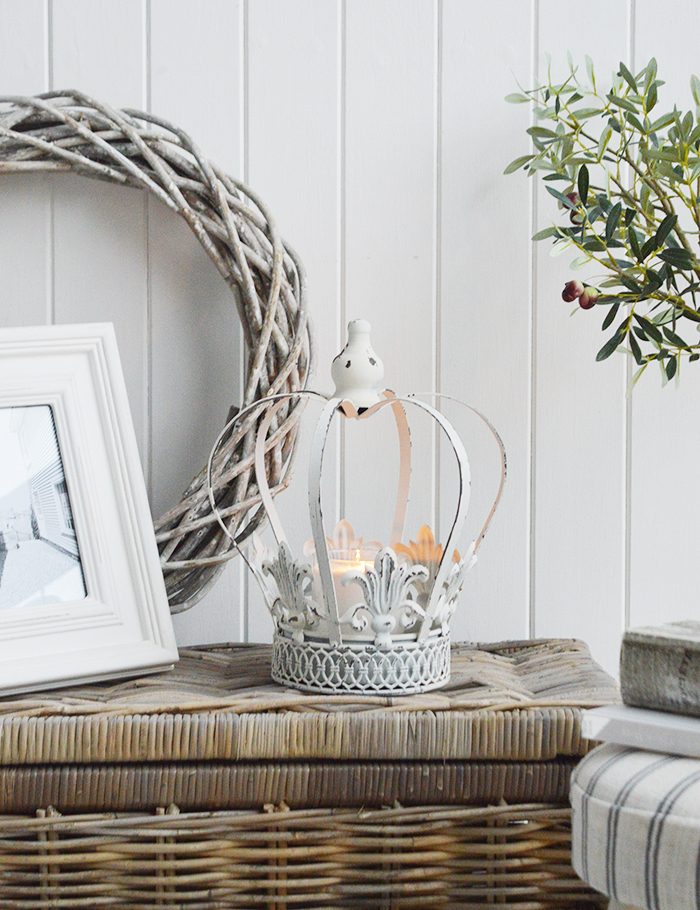 Our vintage white crown candle holder £18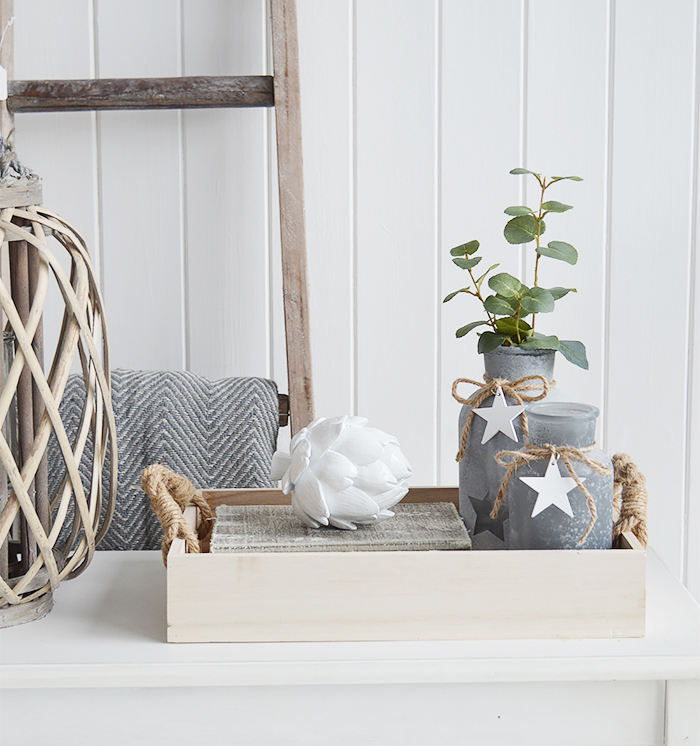 Create a gorgeous display on your console table with the Canterbury wooden tray and rope handles £13.50. Group together interesting pieces for a beautiful interior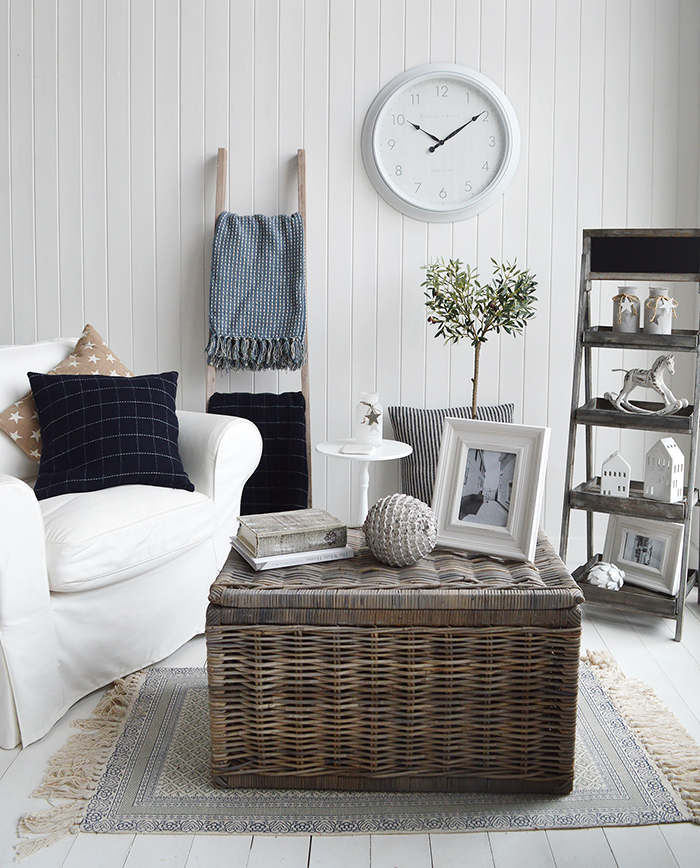 Our Seaside coffee table, £85, with our Montauk shelf unit, £56, large white wall clock, £35 and white home decor accessories including the rocking horse, photo frames, cushions and throws
Get the look...
Seaside Coffee table
£85
Montauk Shelf Unit
£56
White Wall Clock
£35
Hamptons rug £26
New Hampshire Check and Stripe Cushions £15
Rocking Horse £22
White House Candle Holders £6
Olive Tree £55
Fir cone £9
Beach House Photo Frame
Harvard White Table
£22.50
Star Bottles £6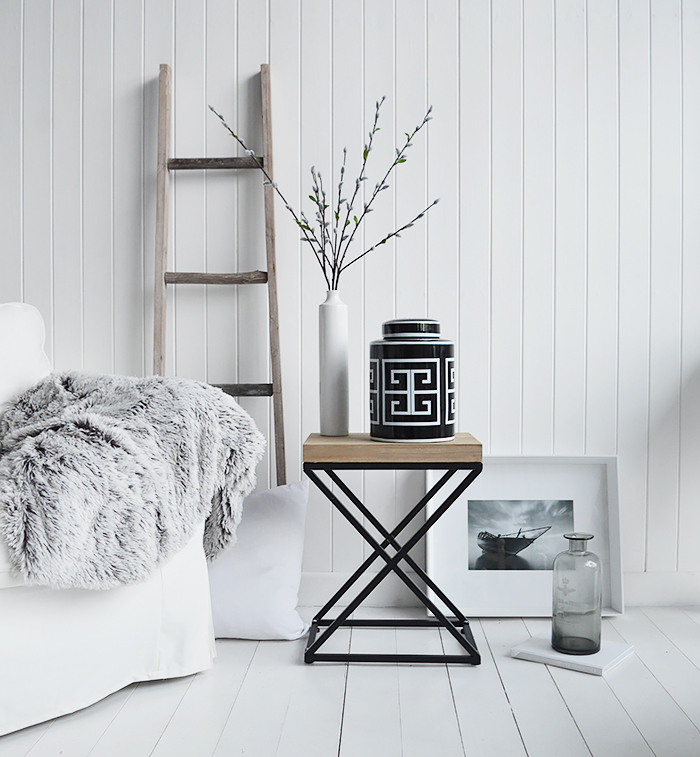 The Bristol lamp table £32, with the dramatic Boston black and white jar, £52, our white vase with Pussy willow stalks, blanket ladder and our luxurious grey throw, £42. A black and white palette is timeless. Mixed with natural materials, cushions and throws with plently of texture and interest gives a classic New England look to your interior..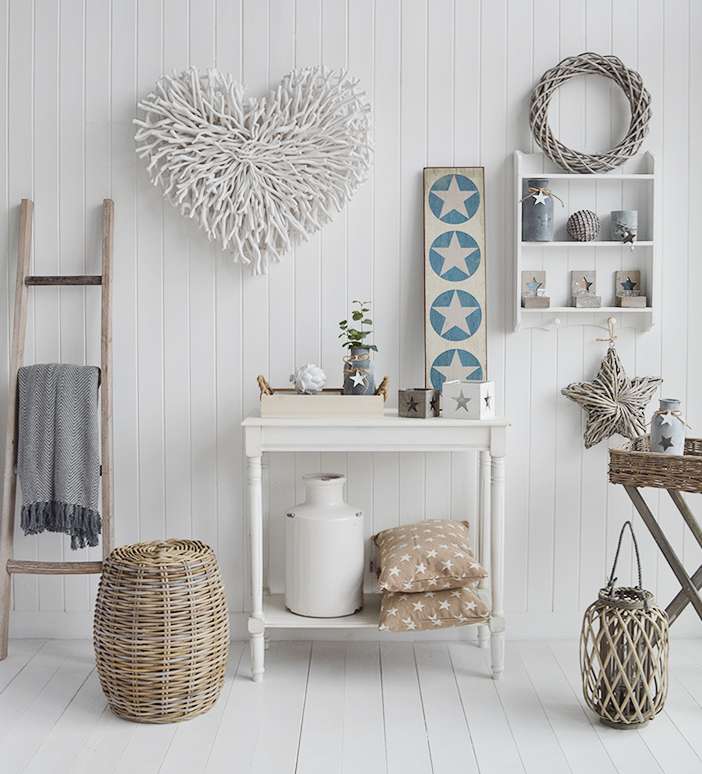 A combination of our home accessories along with the Colonial white console table, Casco Bay Stool, Cornwall grey willow table, balnket ladder and Provincetown white wall shelf.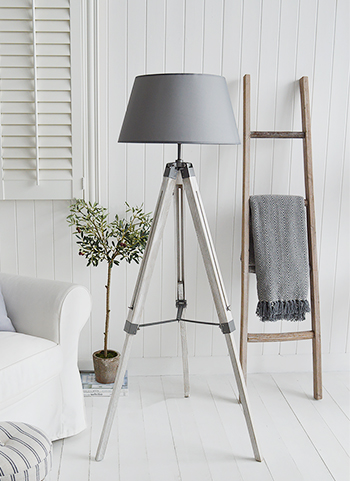 Our grey Lexington lamp is a stunning centre piece in the living room
Get the look...
Lexington Grey Lamp £79
Driftwood Ladder £55
Herringbone throw £17
_________________________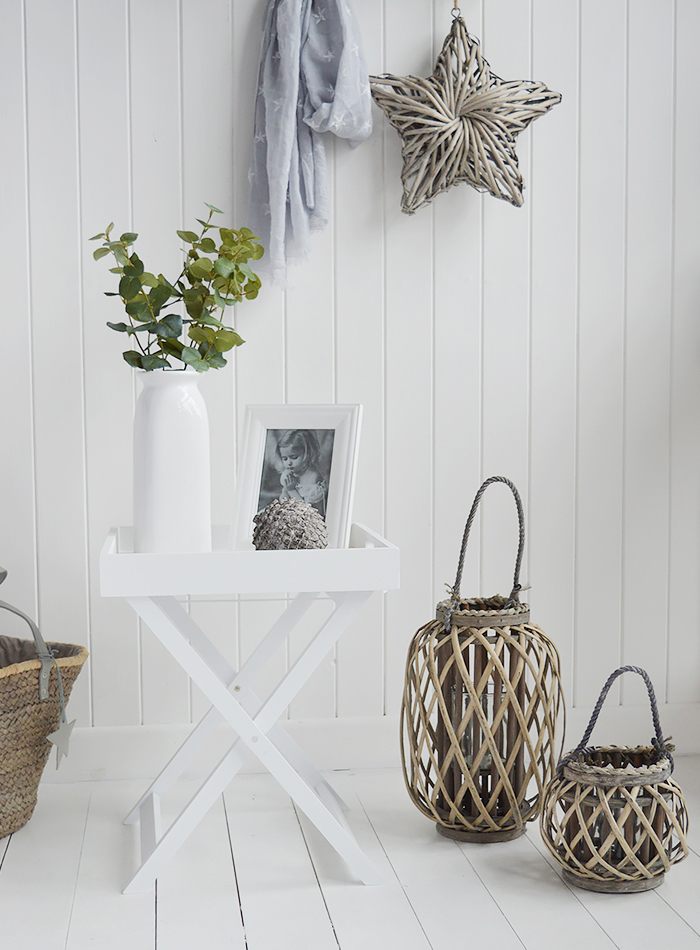 Grey Willow Lanterns from £12
Connecticut Tray Table £28
Simple white vase £12
_________________________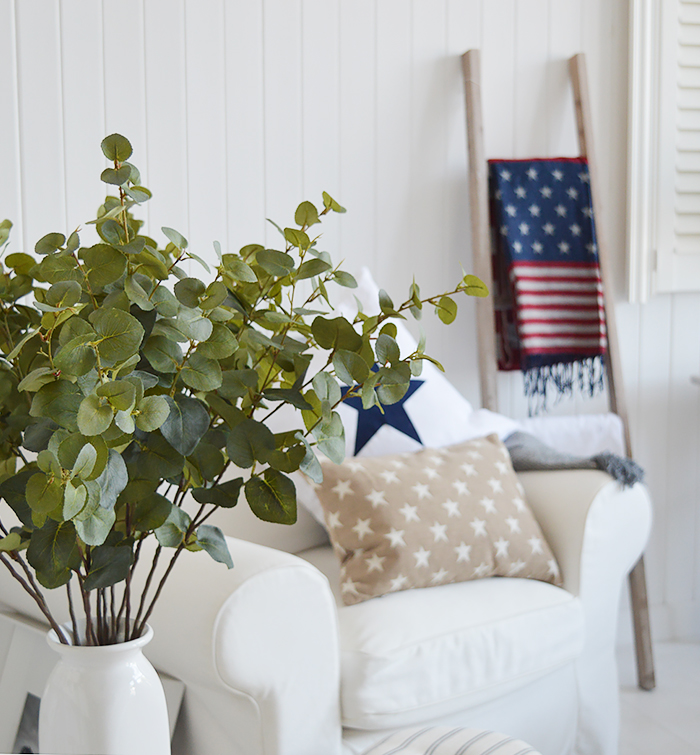 Faux Eucalyptus brighten up even the darkest day!
Get the look...
Artificial Eucalyptus stem £6
Coastal Cushions £15
Driftwood Ladder £58
_________________________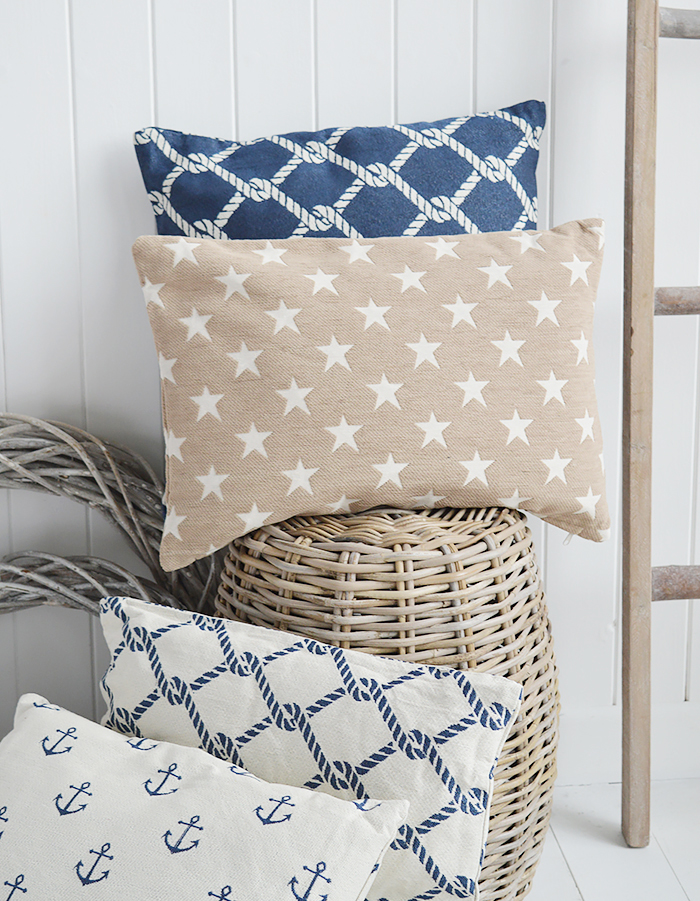 A range of coastal cushions in navy, beige and off-white with inner. The decorative cushions create a special atmosphere combined together or placed separately £15
_________________________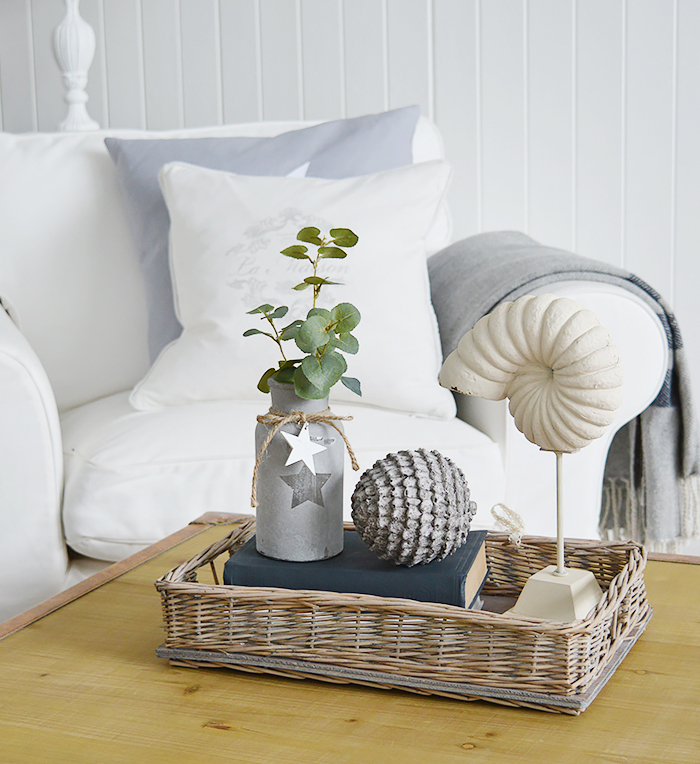 The standing decorative shell on the willow tray is a lovely addition to a coffee table for a coastal styled living room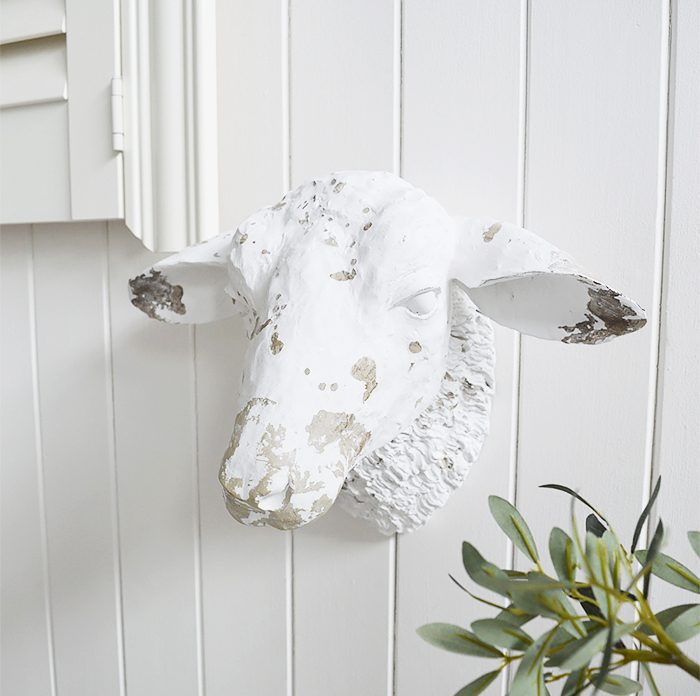 A white decorative sheep head to mount on the wall in a white distressed paint. Finished in great detail and the approximate size of an actual sheep head, it is a definite talking point and makes a unique and charming piece on the wall in any room. £32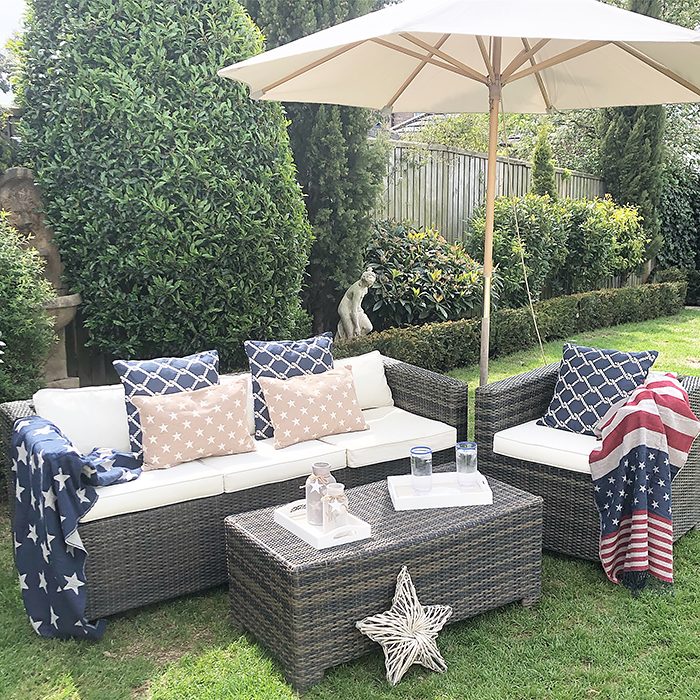 Get the New England outdoor lifestyle with our range of coastal cushions and american scarves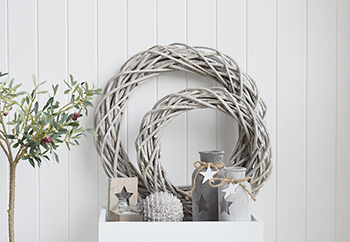 Our grey rustic willow wreaths are perfect for country and coastal styled interiors... Large £12, Small £8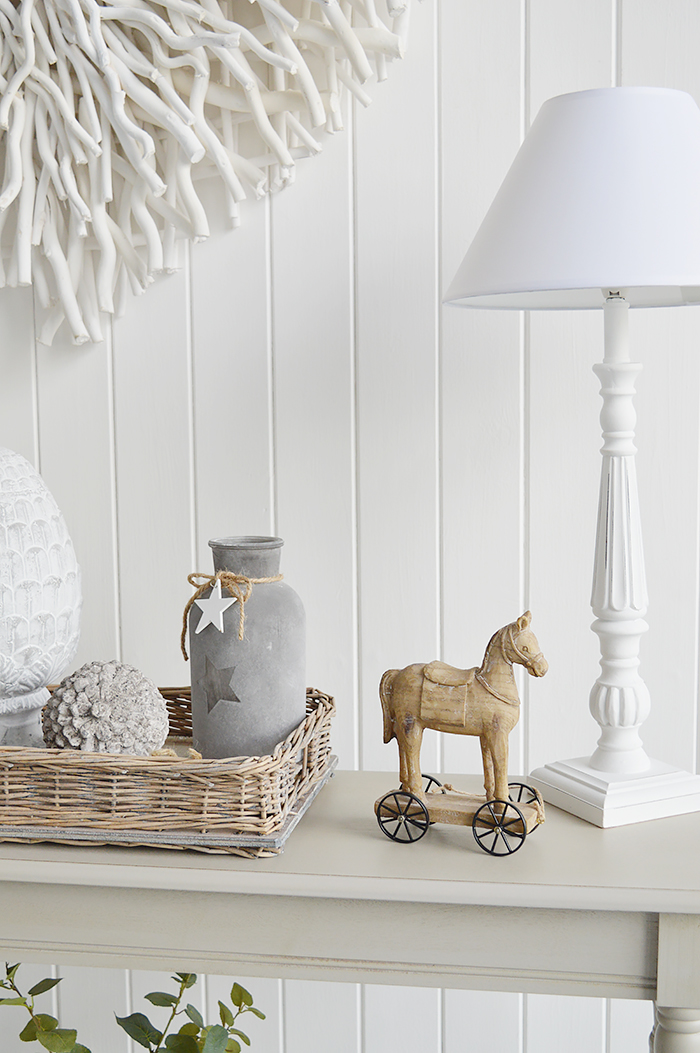 Range of home decor accessories for both country and coastal New England styled homes. Pieces in shades of grey with natural materials along with our tall white lamp and decorative carved horse.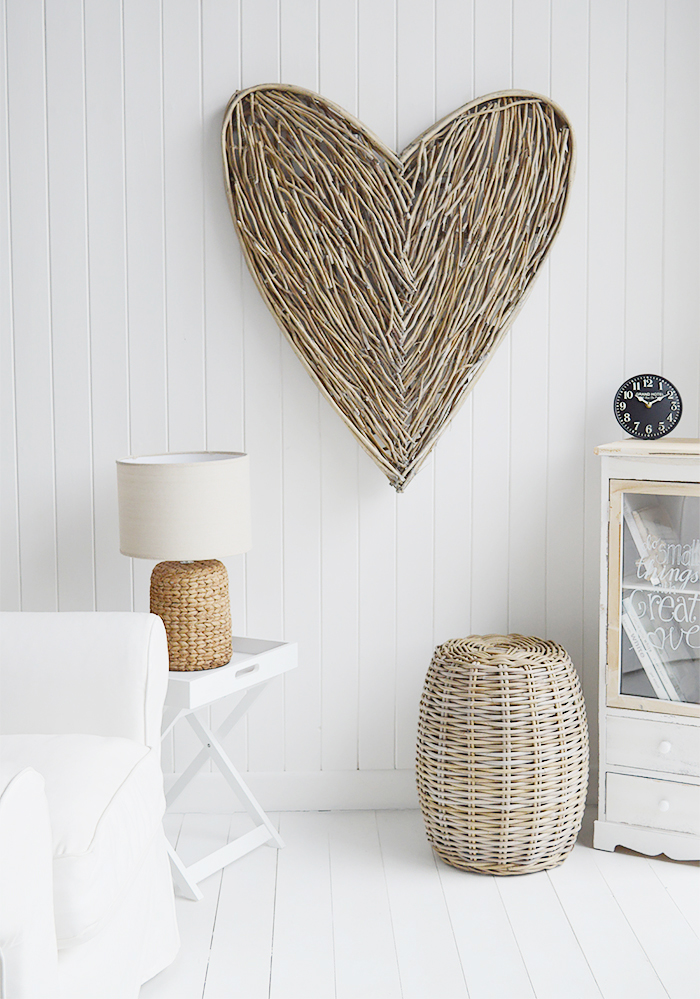 A beautiful large rustic grey willow heart wreath to hang on a wall in your living room, bathroom, bedroom or hallway... or could be set on a mantle, table or shelf £48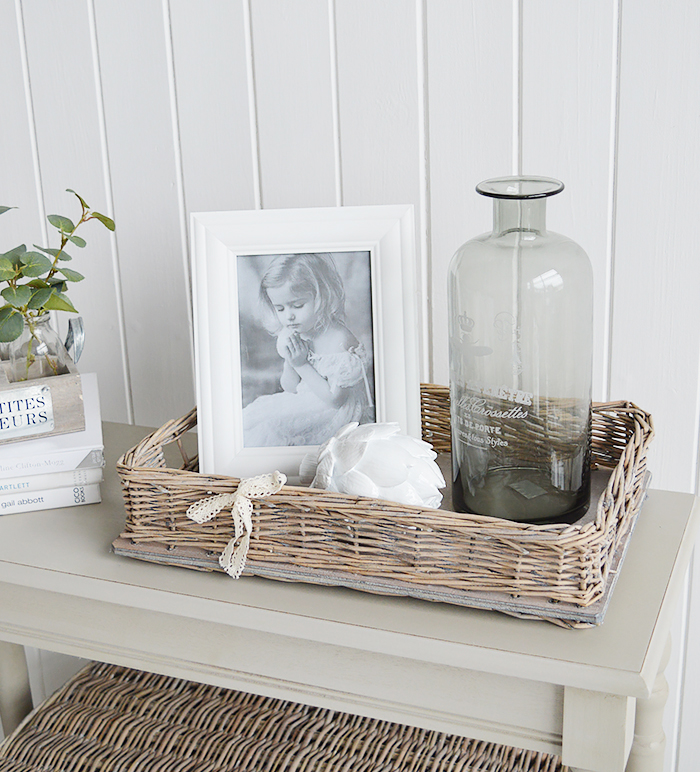 Our rustic Windsor grey willow tray with a removable lace ribbon and a wooden base £14. Add woven natural fibres to your interior, the wicker brings interest to coastal and country homes, the grey colour blends with all colours of rooms. Shown here with our white photo frame, white artichoke and smokey vase.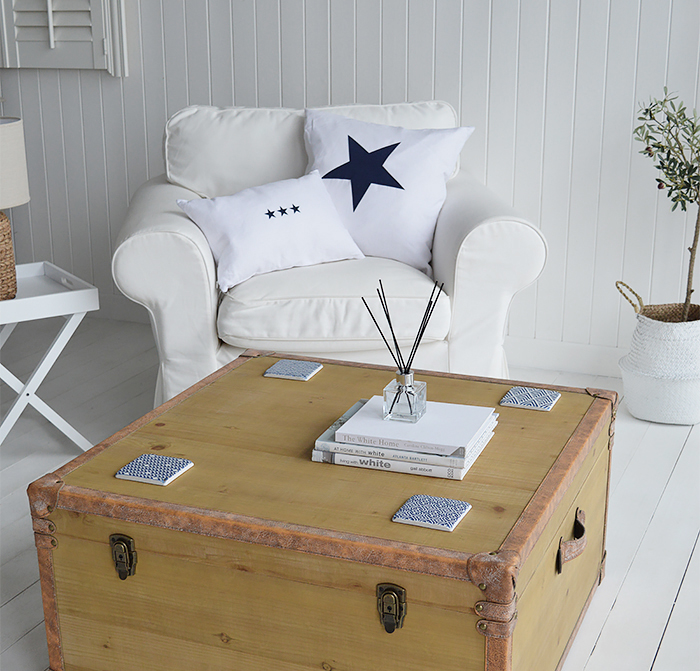 Blue and white are synonymous with coastal interiors, our blue and white coasters £12 and cushions give a subtle tone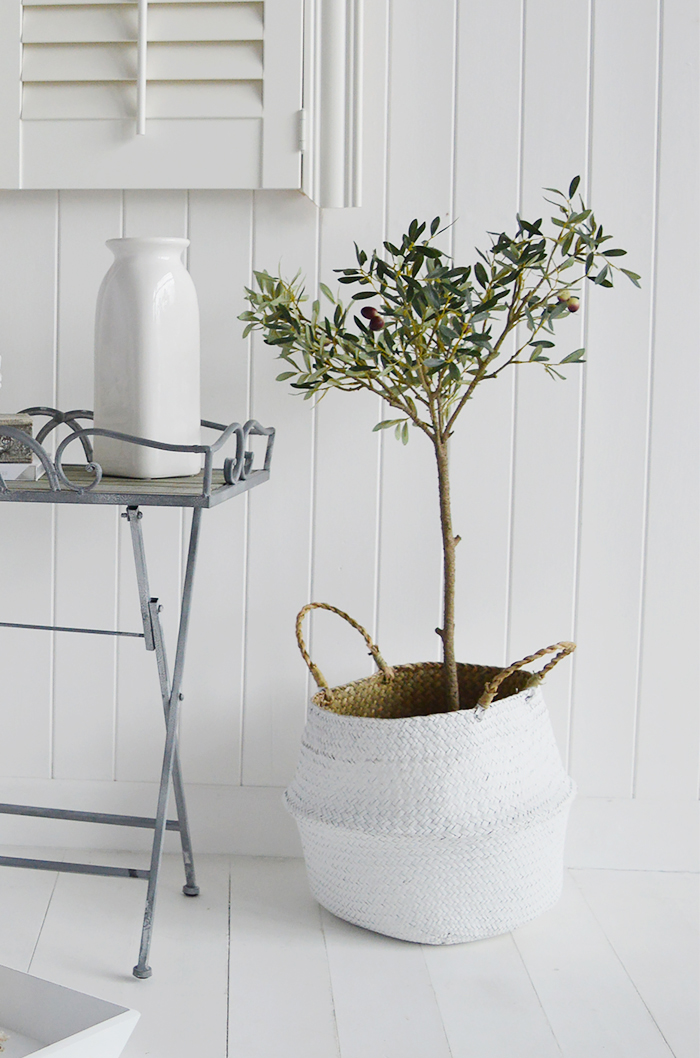 Realisitc artificial olive tree £55 in out white Kingston Baskets £27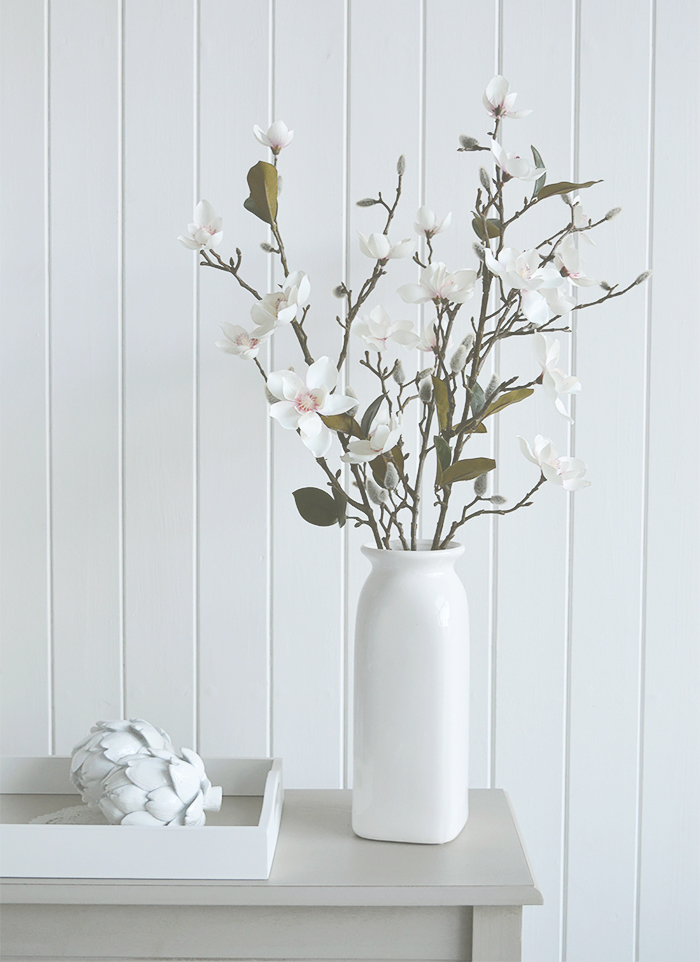 Realistic artificial Magnolia branch with flowers, leaves and buds £9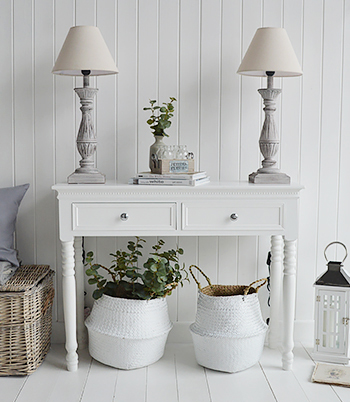 New England white home decor with two tall lamps for a focal point in your hall or living room, along with our white set of baskets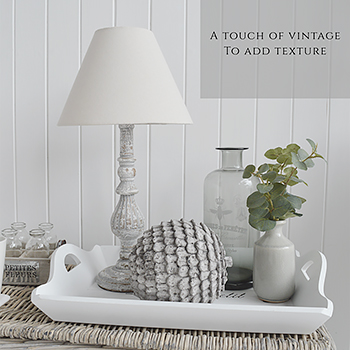 Vintage styled home decor will add texture to your room La Maison Lamp £39 with the grey artichoke £9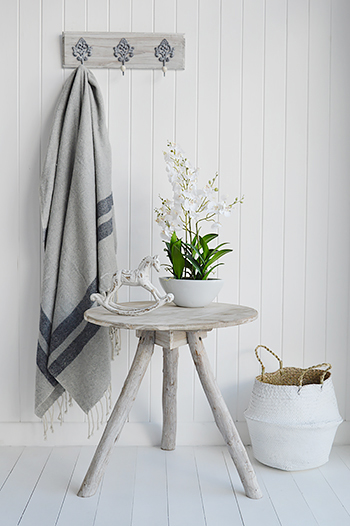 White artificial orchid arrangement £46 along with our white wooden rocking horse and Kingston baskets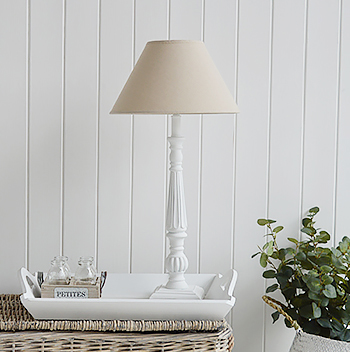 Range of white and grey lamps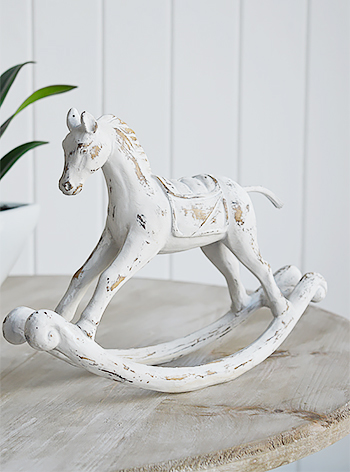 Decorative white wooden rocking horse £22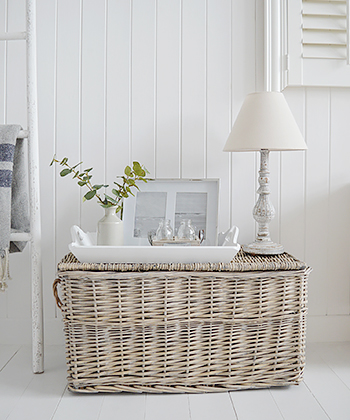 One of our baskets form the set of Windor baskets as a side table with a tray, silver photo frame and La Maison table lamp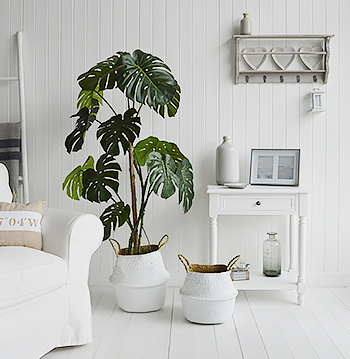 White Living Room Home Decor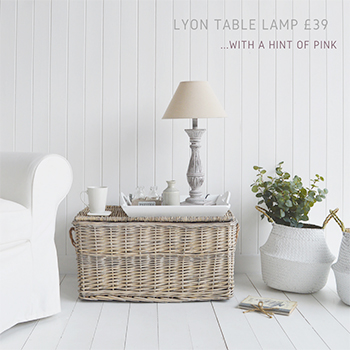 One of the baskets from the of grey lidded set £76 used as a lamp table with our Lyon lamp £39 in hints of pink and grey alongside the Kingston baskets £27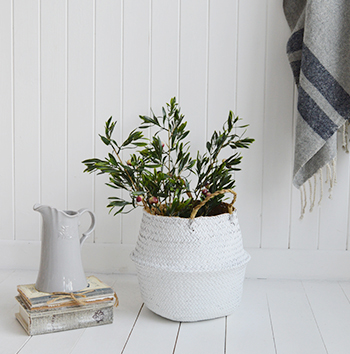 Artificial Olive Tree Branch £7 in Kingston white basket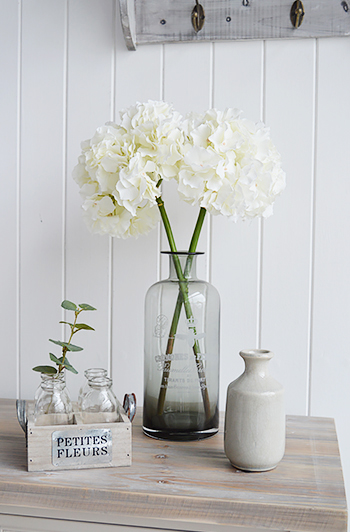 Small Grey Vase £9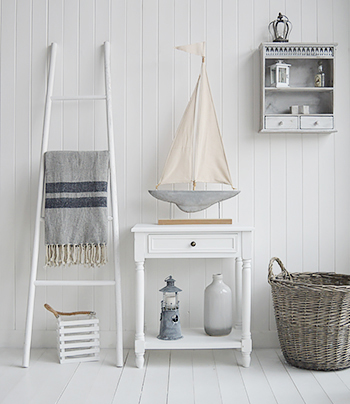 Nautical Home Decor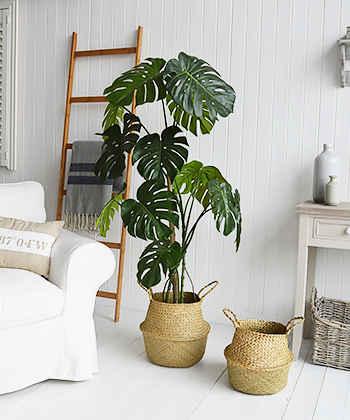 Hove Set of Baskets £27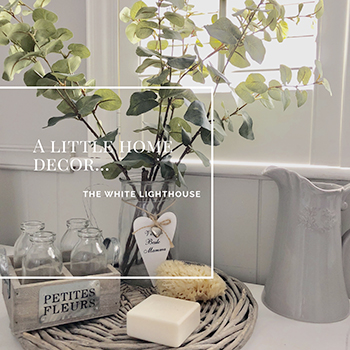 Range of home decor accessories for beautiful homes for all styles of interiors - coastal, New England, Scandi, french, country and shabby chic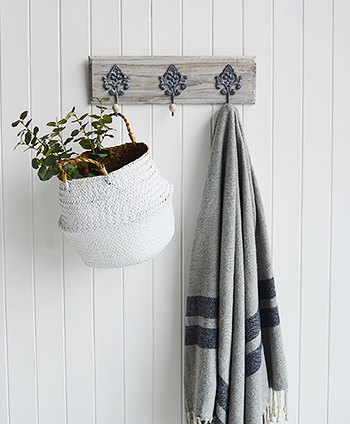 Parisian Grey Ornate Hook £23 with Kingston Basket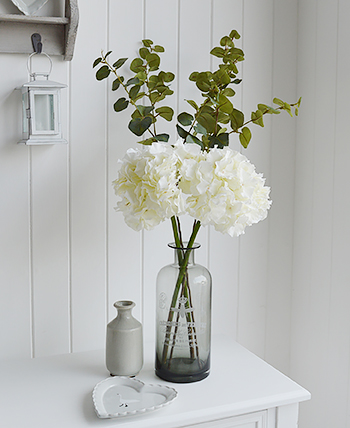 Smokey Grey Vase £12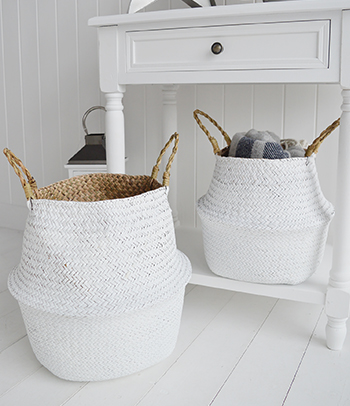 Kingston Set of White Baskets £29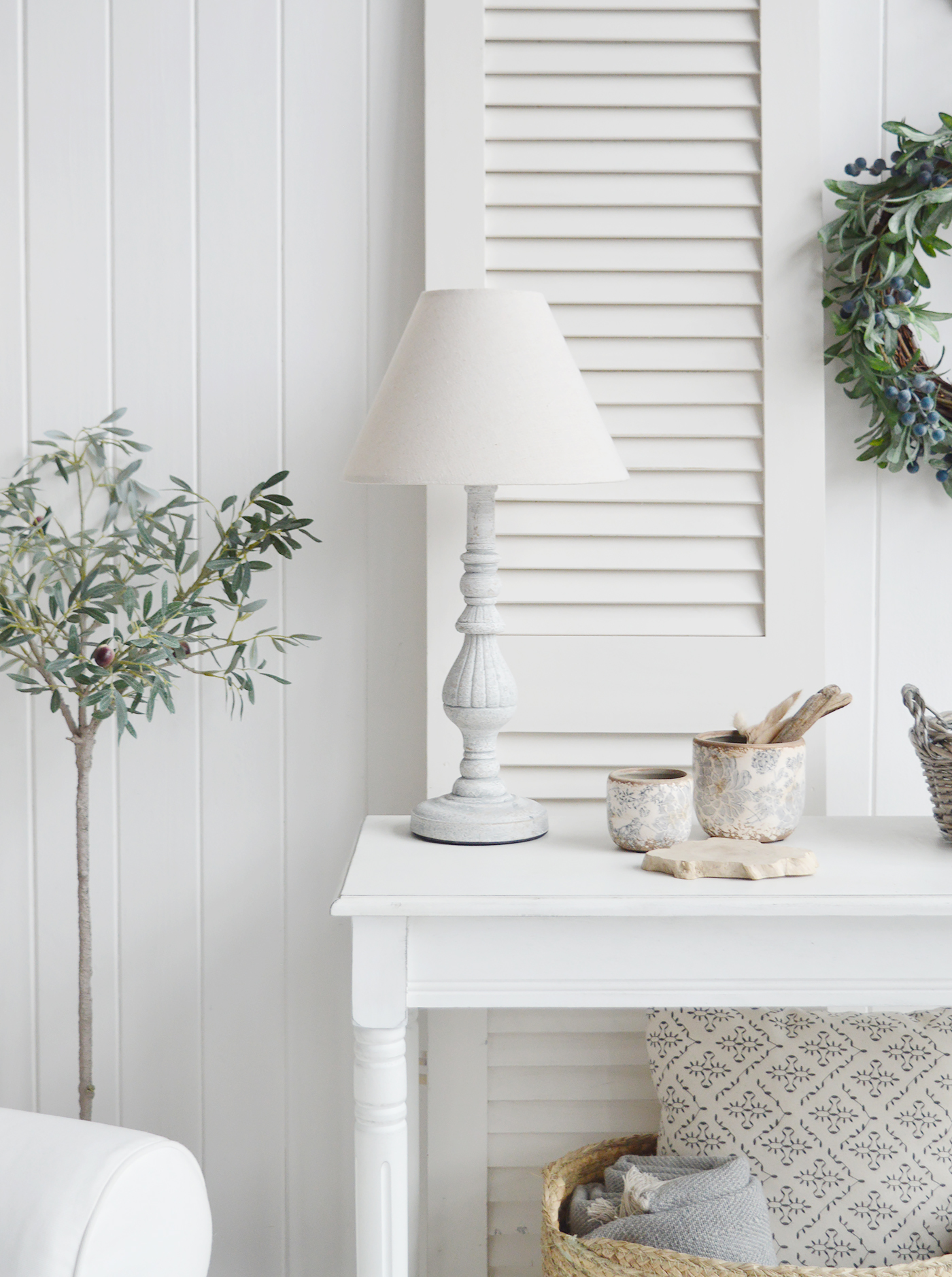 La Maison Rustic Table Lamp £39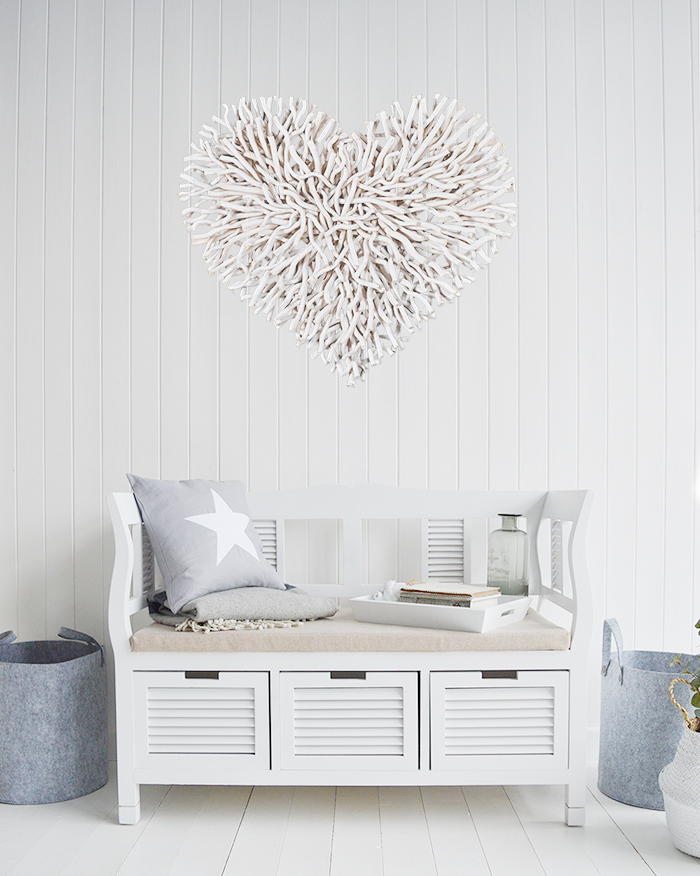 Large Chunky White Wooden Twig Heart £48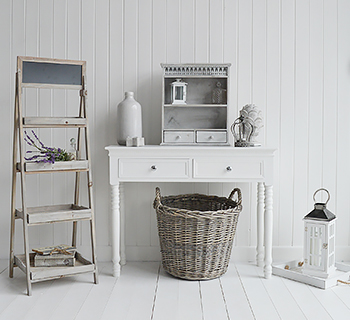 French Style Home Decor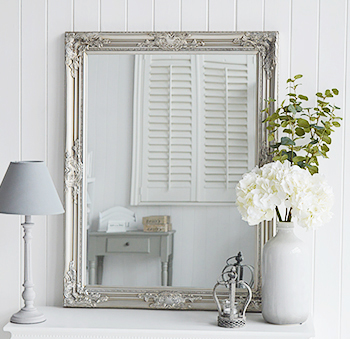 Silver Mirror £56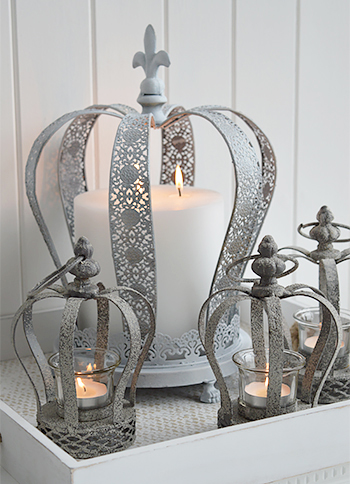 Large Crown Candle Holder £28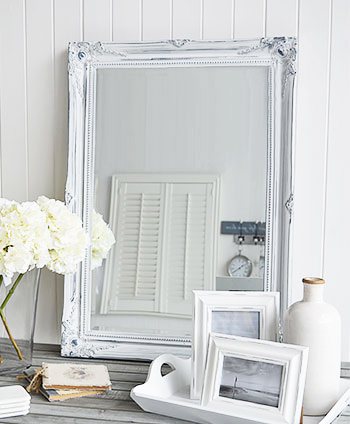 White Home Accessories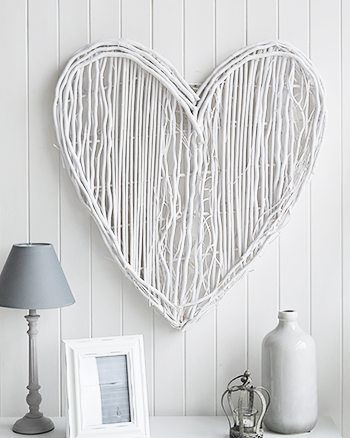 White Willow Heart Wall Decor £56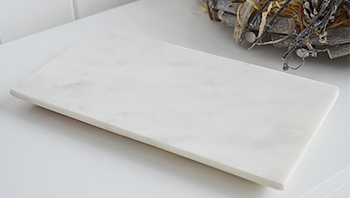 White Marble Tray £12

The White Lighthouse is the trading style of The White Lighthouse Ltd . The White Lighthouse Reviews . registered in Northern Ireland no NI 610888 17-19 Hanwood Business Park, Belfast, BT16 1DE, UK 02890 480200 E. info@thewhitelighthousefurniture.co.uk