20 Ideas and tips on how to decorate your home in coastal style
If you are one of many lucky enough to live by the coast or close to a beach you will want to bring this style into your home decor, even if you live far away from the sea there is still such an attraction with the coast.
The typical look of coastal furniture is white, grey, white washed or weathered. Driftwood coloured and natural products are great material to use and create the relaxed coastal charm.
1. Using the traditional colours of the coast - blues, greys and shades of white in your interior design and furniture choice, you can easily create this dreamy, calming interior style of home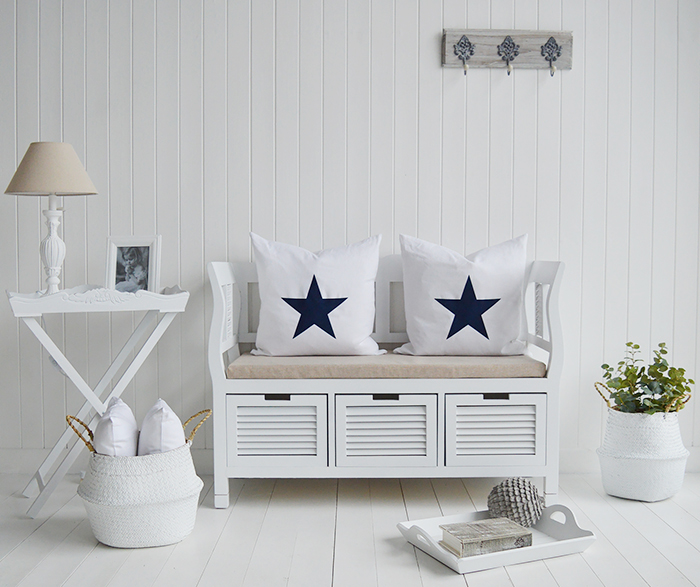 2. White furniture in a coastal home creates a bright and airy feeling. With beach homes generally being on the smaller side as everbody want to live here, white furniture gives the illusion of a bigger space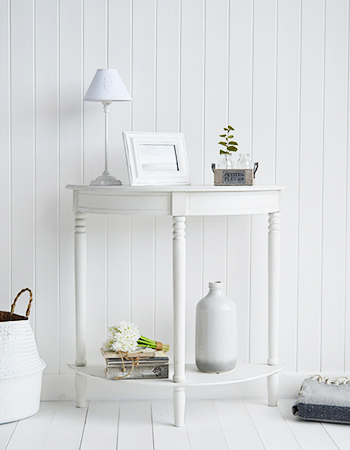 3, Use natural materials as wall decor. This natural heart is easy to hang and very afforable, each piece being different due to the uniqueness of hand made pieces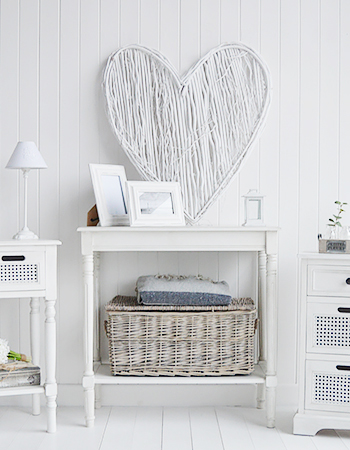 4. Mix weathered furniture with white and grey lamp tables add a contrasting or similarily coloured table lamp to brighten a corner.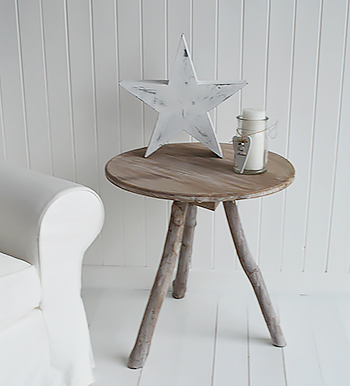 5. Use pieces of furniture made from natural products. A table made from sun bleached willow is just a perfect example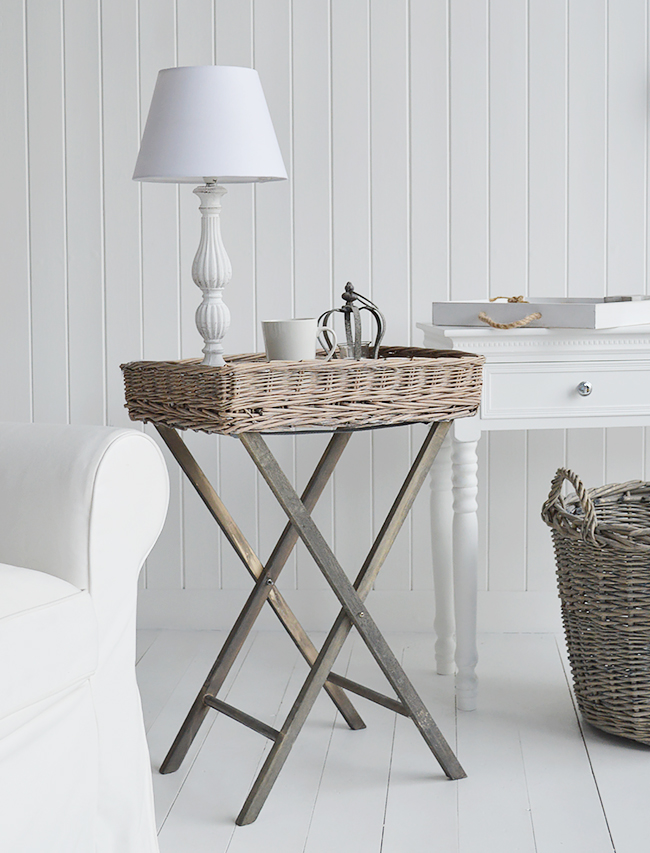 6. Have a large coffee table with storage to give a luxuirious feeling of space and give you a space to keep the room tidy. This is a great example as it is also made form natural products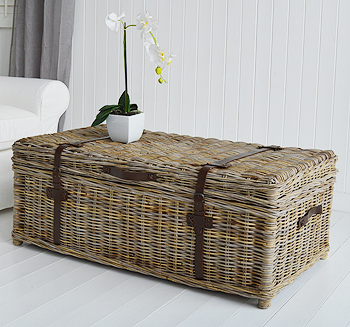 7. Arrange coastal accessories casually to relax the style and blend seemlessly into your home.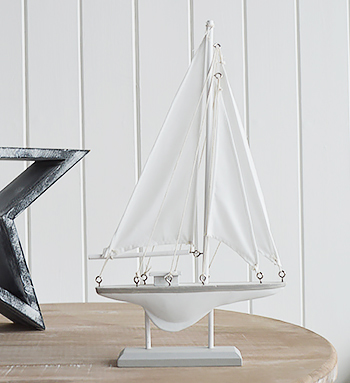 7. Add driftwood effect pieces of furniture with aged looking wood. What more reminds you of the beach as collecting pieces of wood washed up on the shore!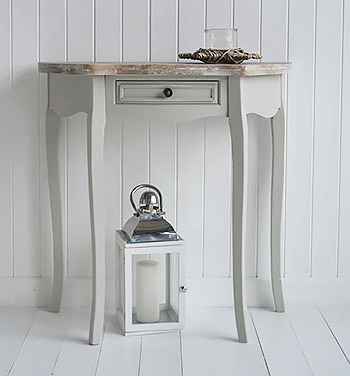 8. ... and also driftwood home decor accessories. Have these scattered throughout the home for a subtle nautical look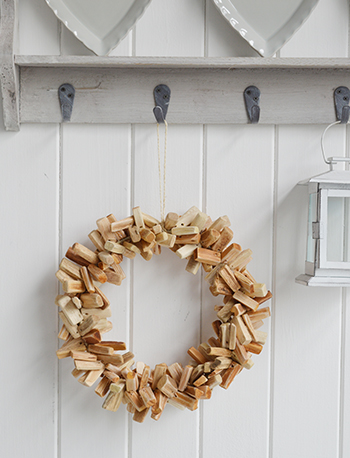 9. A nautical themed mirror will keep to the coastal decor style as well as reflect light to ensure the room is filled with natural light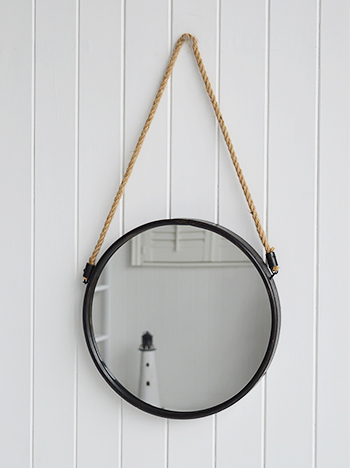 10. Create a comfortable area for your to sit with a relaxing book and cup of coffee after a brisk walk on the shores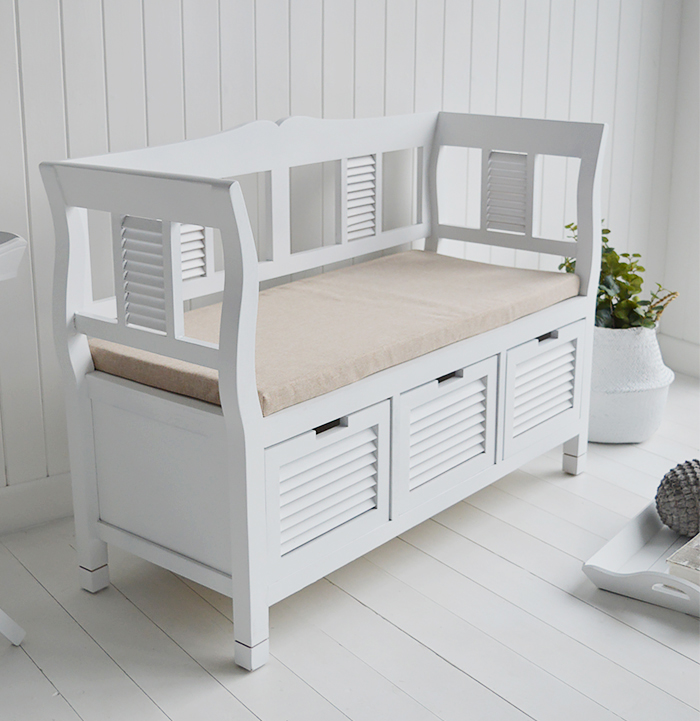 11. Use rustic greyed washed wood hooks and hangers to keep towels, and coats from the floor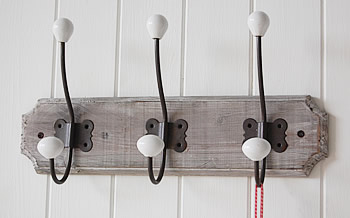 12. Use lidded baskets to keep toys and general clutter tidy. A great place to store shoes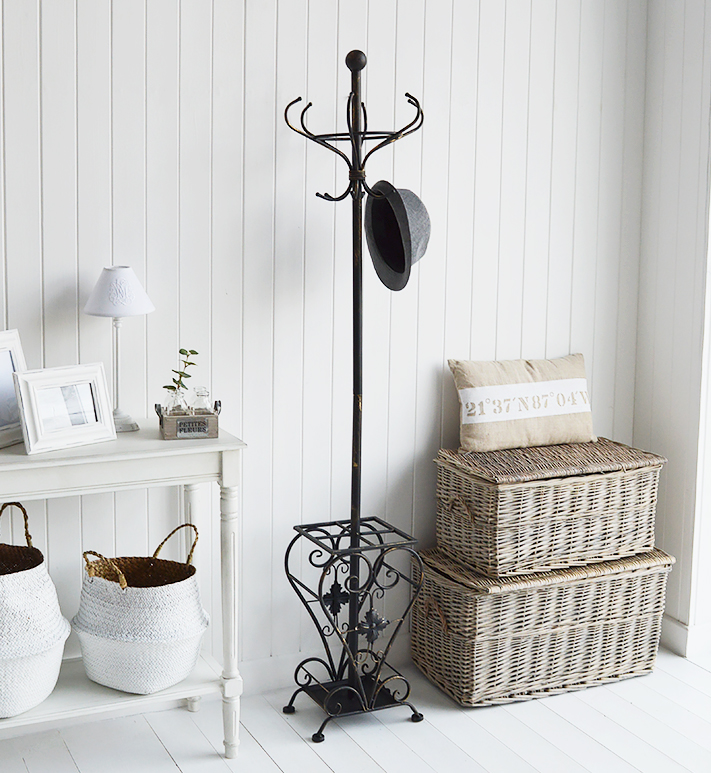 13. White wall panels give the traditional beach hut look and are an easy option in decorating, instantly transporting you to the rustic Maine coasts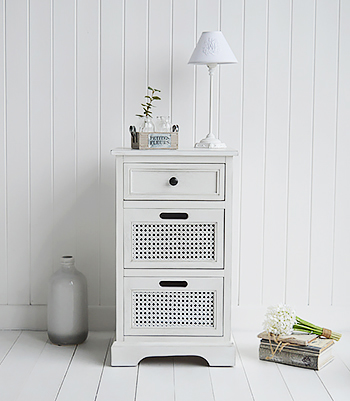 14. White Window Shutters give plently of privacy and are a beautiful window covering that will remain stylish for many years to come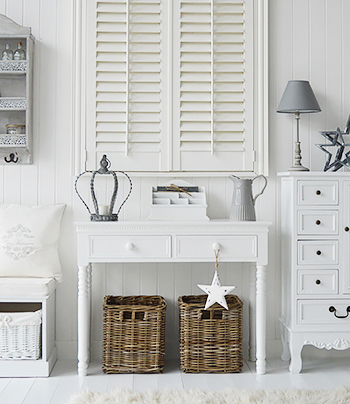 15. Greys and white on the wall are perfect for decorating the wall in a beach home.
16. Our favourite! A Lighthouse is a must for a home by the sea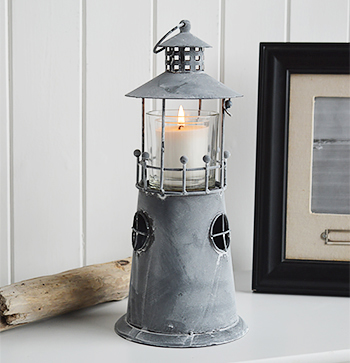 17. Sun bleached white furniture with naturally made home baskets give such a bright coastal look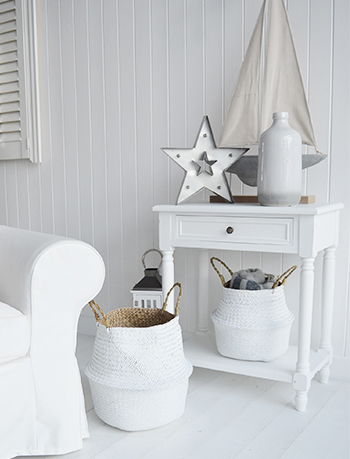 18. White and navy together is such a gorgeous and striking combination in a nautical styled home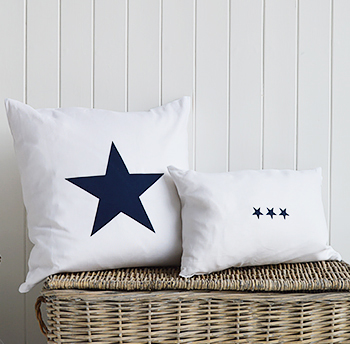 19. Table lamps are a must to ensure the room is kept bright even on the duller days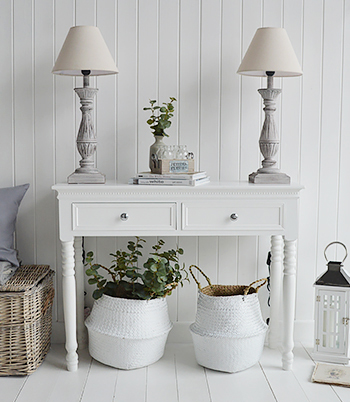 20. Add artificial greenery such as Eucalyptus, it complements the white interior so well and lives forever!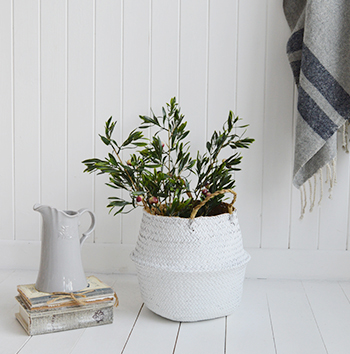 Other articles on Decorating in a Coastal Interior Design
Coastal and Beach Hallway Furniture
Ideas for decorating hallways in Coastal and Beach Homes ...
DIY Coastal Decor Accessories...
Some ideas on creating your own pieces of coastal decor
New England Hallway Furniture
Ideas on decorating your hall in typical New England style
Style Your Console Table
Ideas on how to style your console table
Top 5 Tips for Coastal Home Decor
Tips on how to decorate your home in coastal style
How to Decorate an Elegant Beach Coastal Bedroom...
Ideas on how to style your bedroom in an elegant coastal inspired theme