____________________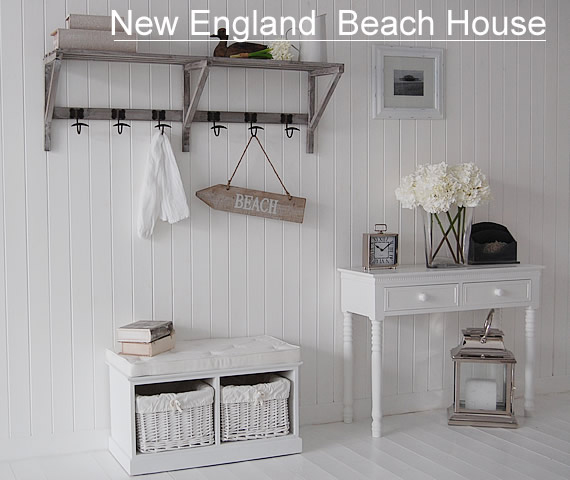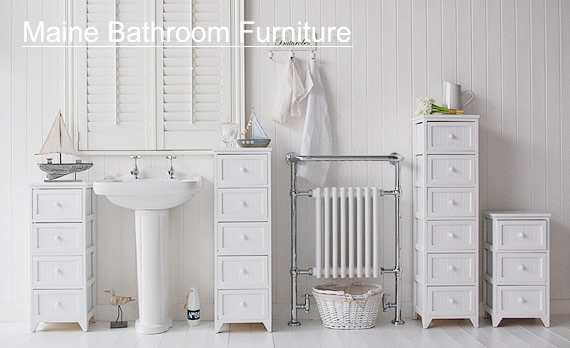 Maine white bathroom furniture with smooth tongue and groove panelling in bright painted white.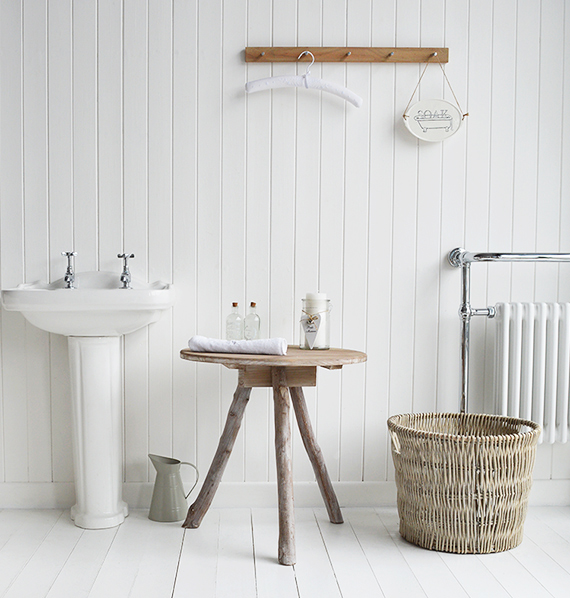 A New England bathroom with rustic driftwood table, similar to the finish and colour of pieces picked from the shore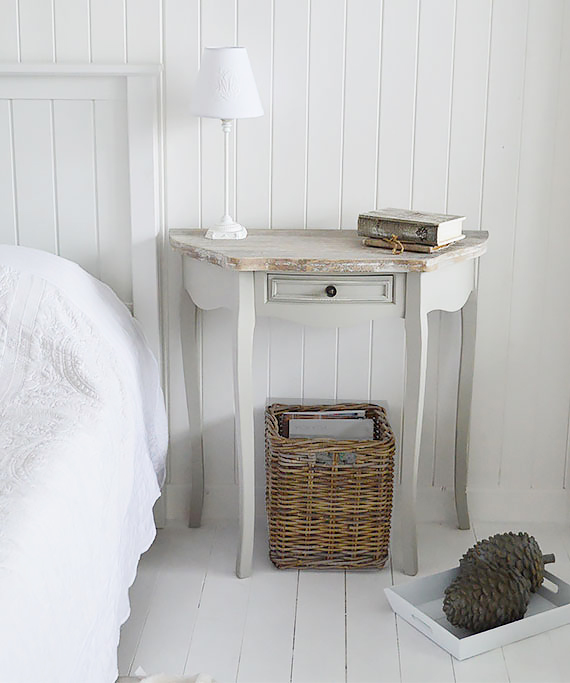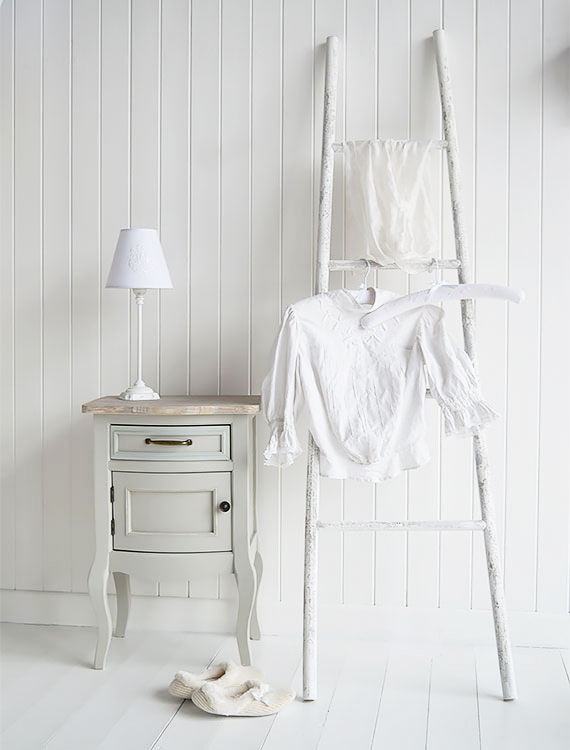 Rustic weather beaten finishes make up a large part of the New England style of homes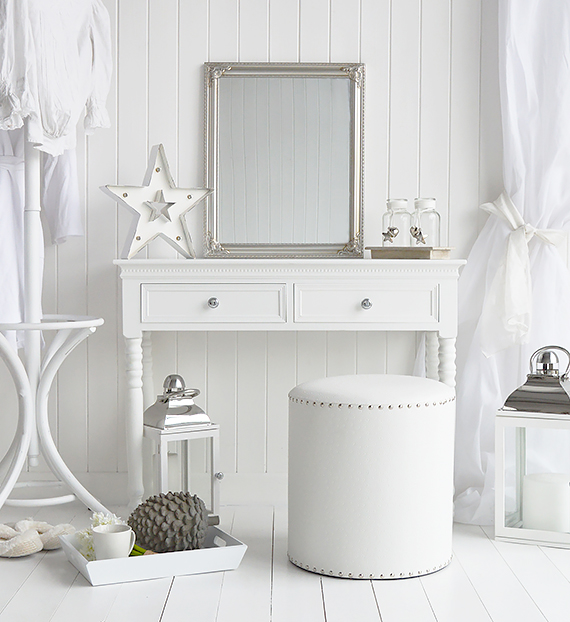 A beautiful white New England bedroom. Pictured is s dressing table with white stool and silver accessories.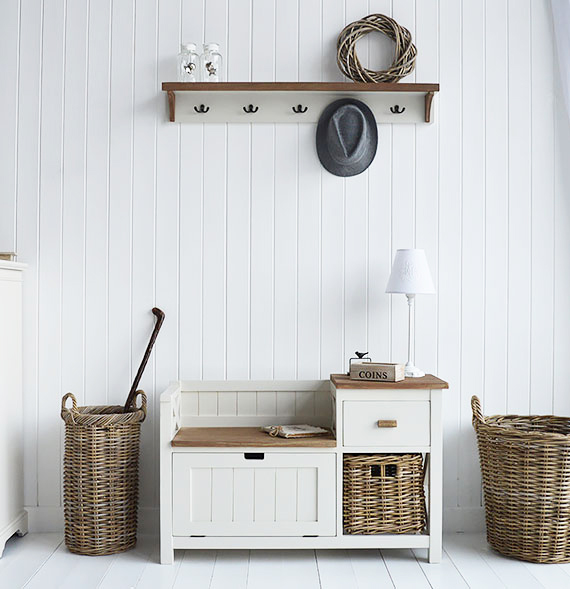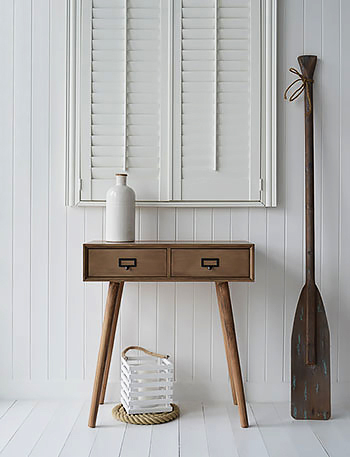 A contemporary side to The New England style of furniture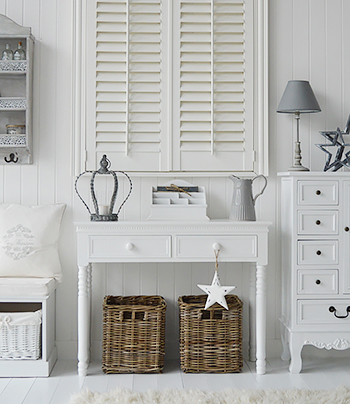 The New England range of white furniture in the hall, white being the favourite colour of New England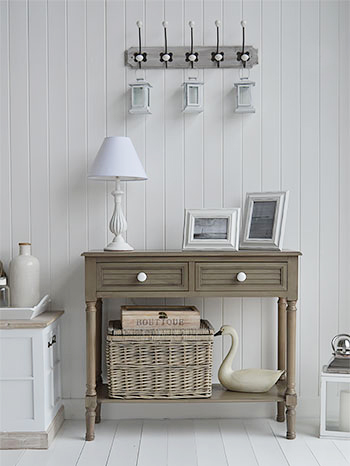 The Colonial style of clapboard boards in this furniture are prevalent in the New England states.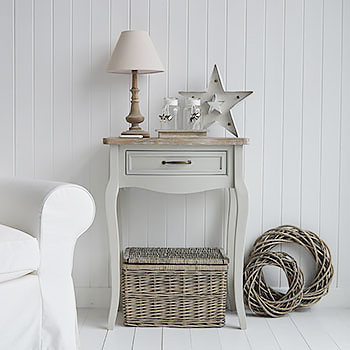 The greys and whites of the sea with driftwood coloured accessories and furniture make up a traditional New England home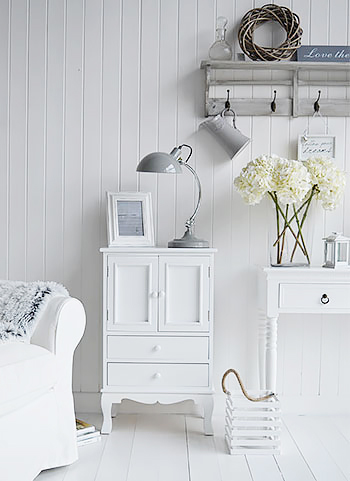 Classic white furniture in a living room, archetypal of a New England room

____________________