Sorry, the grey Oxford range is now out of stock and no longer available. All furniture pieces and home decor accessories currently in stock can be found browsing through the website or clicking on the below images
The White Lighthouse Console Tables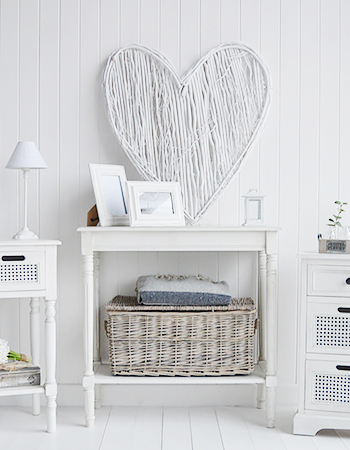 The White Colonial simple rectangle table for hallways and living rooms, add a basket on the under shelf for extra storage. The Colonial range is perfect for shabby chi homes as well as purely white to add a touch of texture.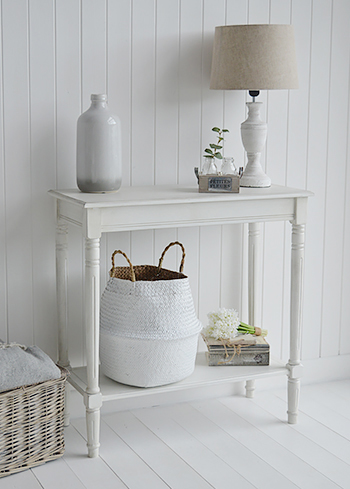 Adding different accessories to your table changes the whole look completely. The Colonial simple white console table in this image has lless storage but different home accessories and is used more for display and a lamp table.
For a beach style home, a purely white table is just stunning with little subtle touches of the beach. Add a sign, fishing net or just a piece of chunky rope to define your style.