Sorry, this range of grey furniture is now out of stock and no longer available. All furniture pieces and home decor accessories currently in stock can be found browsing through the website
The White Lighthouse Console Tables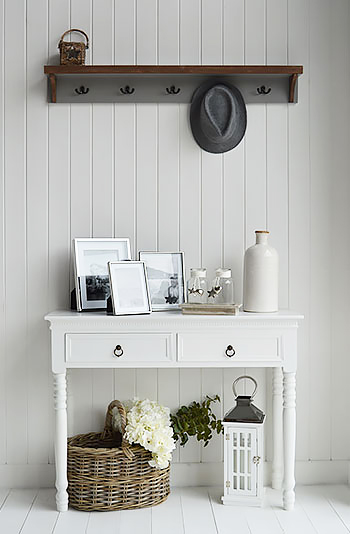 A traditonal white New England console table. Simply white for hallways. Two drawers and ample space under for a basket offer this table so munh more storage.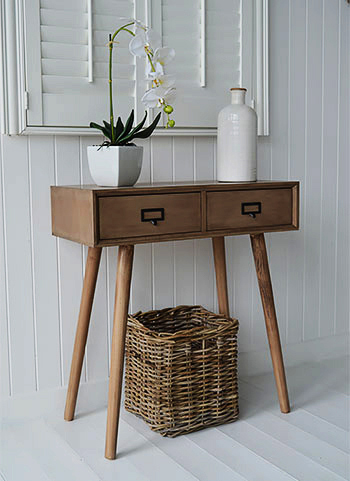 The Henley scandi style table with its straigt lines and minimalist design attract this table to retro styles of home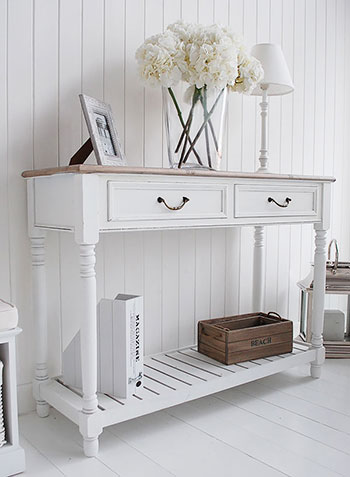 The Brittany large console tables, as its name suggests it is a perfect addition to a french country style home. Two drawers add great extra strage to hide away the clutter that gathres in a hall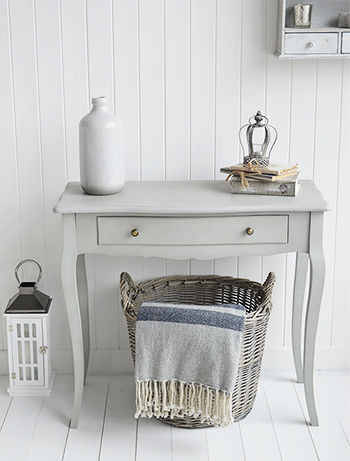 The New Hampshire grey console table with a large drawer for hallway storage. A very pretty table suitable for country cottage type homes.