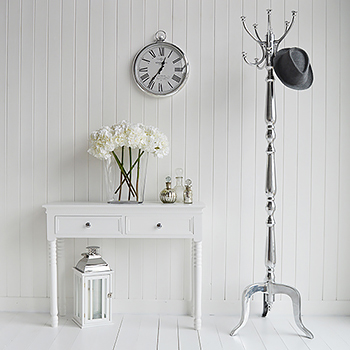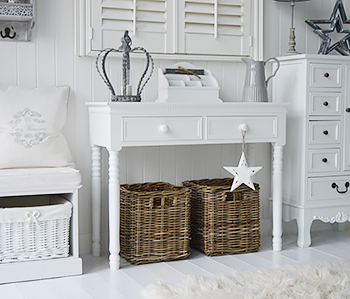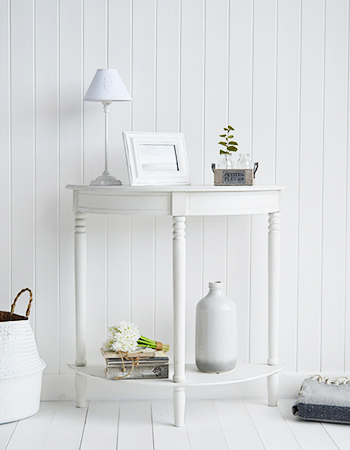 Hallway Furniture
1 2 3 4 5 6 7 8 9 10 11 12 13 14 15 16 17 18 19 20 21 22 23 24 25 26 27 28 29 30 31 32 33 34 35 36 37 38 39 40 41 42 43 44 45 46 47 48 49 50 51 52 53 54 55 56 57 58 59 60 61 62 63 64 65 66 67 68 69 70 71 72 73 74 75 76 77 78 79 80 81 82 83 84 85 86 87 88 89 90 91 92 93 94 95 96 97 98
The White Lighthouse Hall Furniture
Your hallway being the entrance to your home welcoms you into your home every day, but it is an are quite often you forget about. With the right design and furniture, hallways can be places to stop and rest becoming the centre of your home. Hallways add lots of storage and living space and provide your guests a fantastic first impression to your beautifulhome. View our range of hall furniture ideas page for furniture and decorating ideas
The hallway needs to be kept extremely tidy and definitely clutter free making storage furniture so imperative. This is especially the case for when space is at a premium in narrow and slim halls. Our excellent team of designers at The White Lighthouse have created many pieces of small hallway furniture for organisation of shoes, coats, bags to heep your hall tidy and beautiful.
Every area and available space in the hallway should be made use of for the most amount of storage.
Some ideas for hall furniture are...
...Console Hall Tables. The main deciding factor on choosing a console table is the size of your hallway, you should go as large as possible. For small hallways you may be best considering a lamp table, but what ever you choose make sure the table offers some extra storage such as drawers for smaller items including coins, pens, keys that create general untidiness. Place a basket under the console for storage of shoes or bags. An idea is to purchase a white console table, this will reflect light and not take over the space as much giving the impression of a larger space. A console table will also provide display space for lamps, photos and your favourite home decor pieces. For greater organisation on your table we love our keys and coins boxes as well as our letter racks.
...Coat Racks and Stands. Coats create such a mess in the hallway, if they do not have a specific place they are thrown down or hung over the bannister. A simple coat rack with hooks or coat stand is a very simple solution. Give coats, hats, scarves and dog leads a plce to live without muchy effort. A coat stand will take more floor space, but coat hooks on the wall are just as good an alternative and much cheaper.
...Storage Benches. We know from general family life that bags and shoes are a major cause of irritation when trying to keep the hall tidy. A perfect solution for this is a storage bench or trunk if there is less space. There are many different options and styles to suit your decor.
Hallway Furniture l White Bedroom Furniture l White Living Room Furniture l Bathroom Furniture l White Home Decor