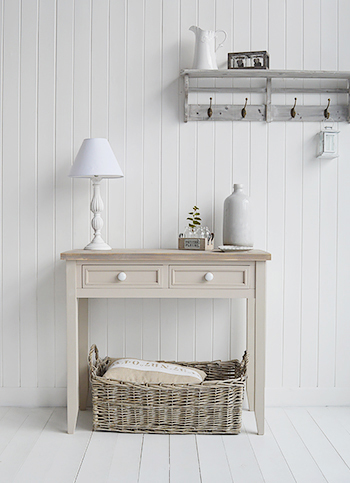 Kittery Pebble Grey Hallway Table £158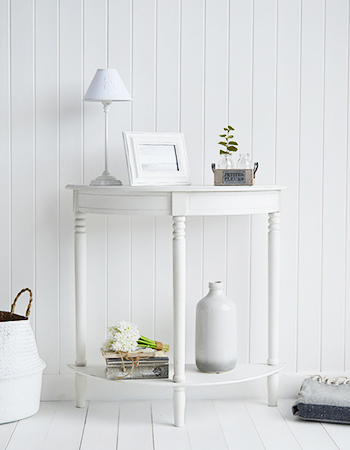 Colonial White Half Moon Hall Table £83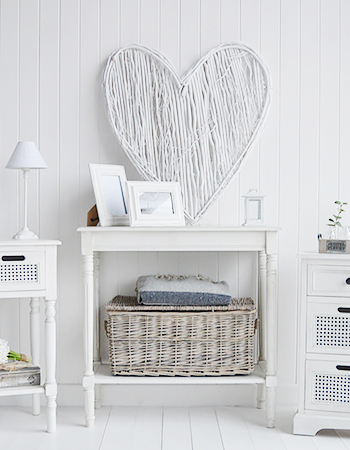 Colonial White Console Table £100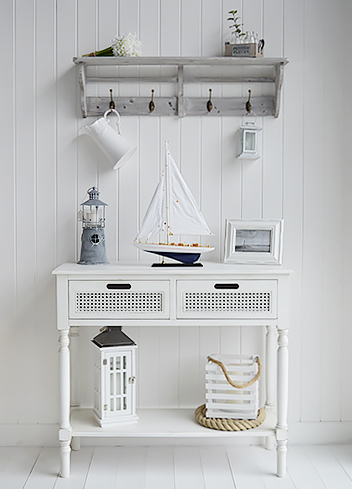 Colonial White Console Table £165
Portland Storage Bench £165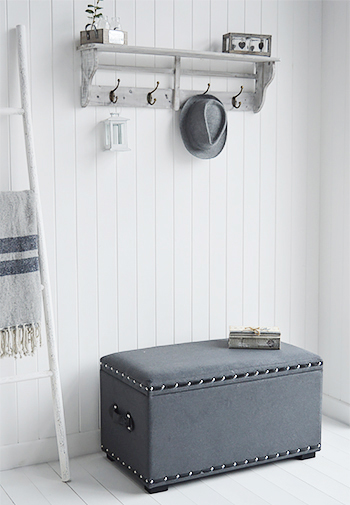 Berkeley Grey Storage Trunk £145
St Malo White Hall Rack £125
St Malo Grey Hall Rack £125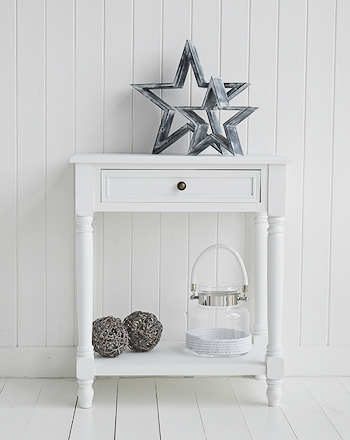 White Cove Bay small Console table or lamp table with shelf and drawer £135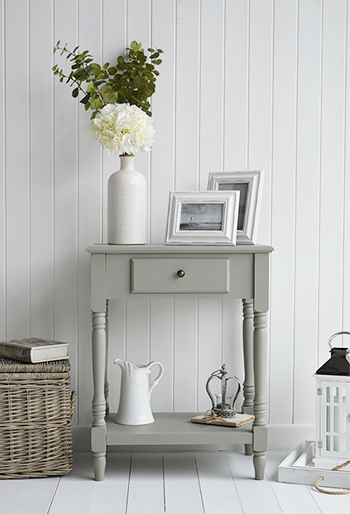 Charleston Grey lamp table or small console table £139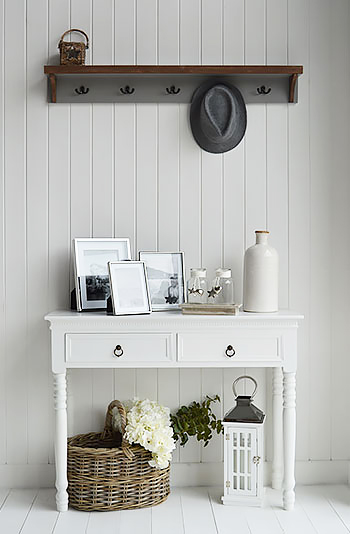 The New England white console table £169 and grey Brunswick coat rack £45 for decorating a traditional white and grey hall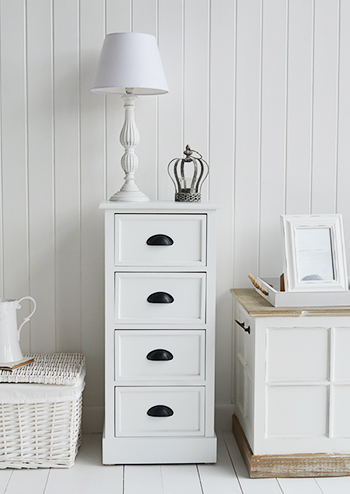 Southport white small chest of drawers . Simple white hall storage furniture.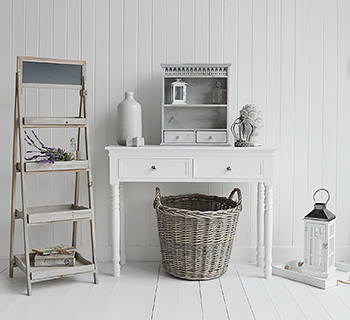 White and Grey Accessories for a bright and airy hallway. Grey Willow basket offers extra storage under the hall table for shoes.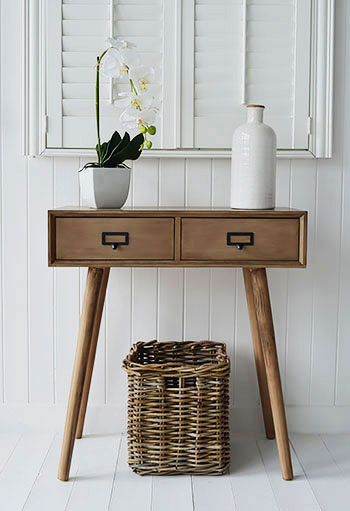 The Henley hallway console table for a Scandinavian style hall £129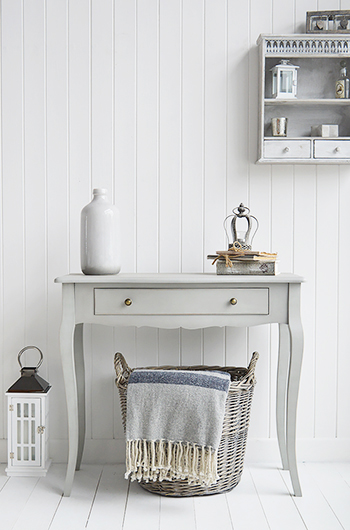 New Hampshire Grey hall table £155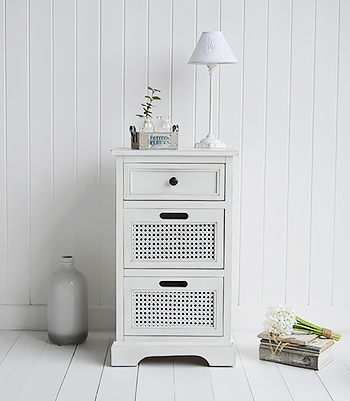 Colonial White Lamp Table £150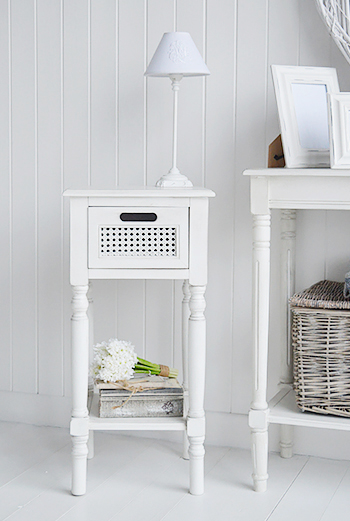 Colonial White Lamp Table £100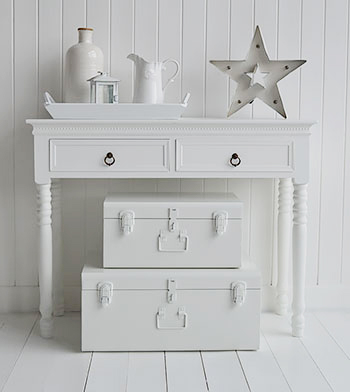 A pure white hallway for bright and airy interiors. White console table £169 with Nantucket storage trunks under for extra storage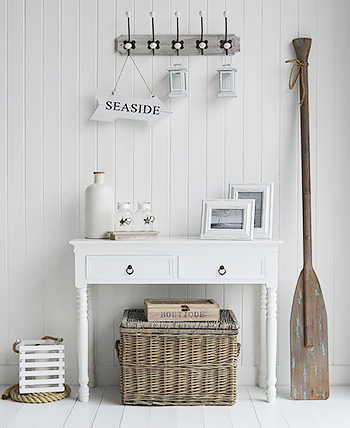 Decorate your hall in a coastal style with white furniture and driftwood grey and white accessories. Set of grey baskets £69 under the hall table give extra storage for shoes and bags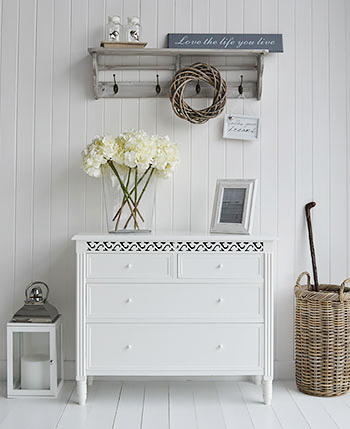 Have you thought about a chest of drawers when decorating your hall, great idea for lots of storage and place to set lamps and can be accessorised.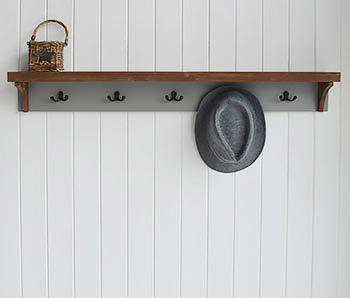 Simple coat rack when floor space is at a mimimum is a good idea for hats, coats, scarves and dog leads. The Brunswick grey coat rack is a great example at £45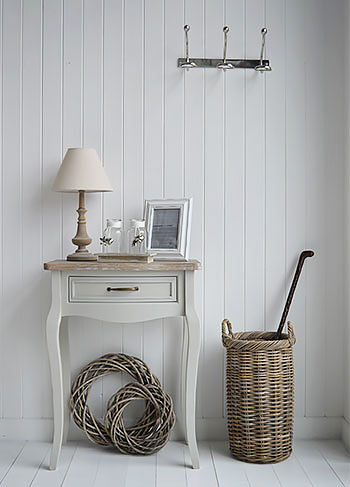 Simple cottage style hall with light grey furniture and grey washed willow. A picture of the Brunswick small console in light grey with washed wood table top £135 with unbrella basket £23 and coat rack is everything your need to decorate your hallway.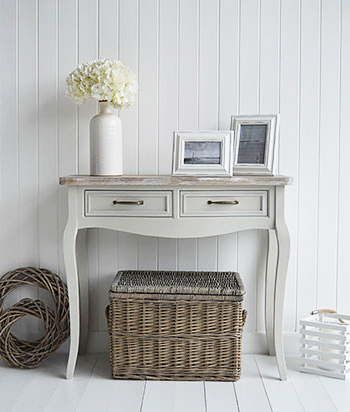 Grey and white together is perfect for decorating the hall, the light colours reflect the light giving the impression of a large space. The Brunswick light grey console table £155 with grey basket under for added storage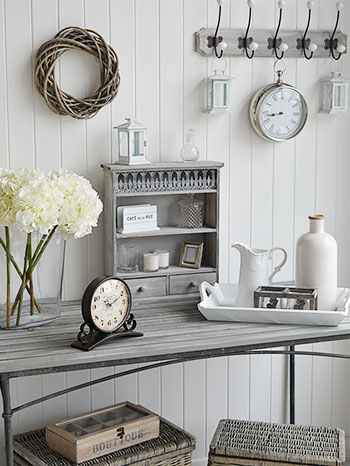 White and grey home decor accessories for cottage, beach, scandinavian and french hall interiors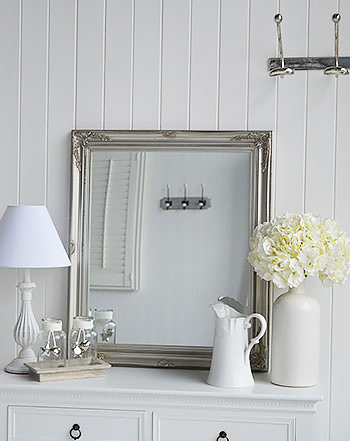 Silver Wall Mirror £49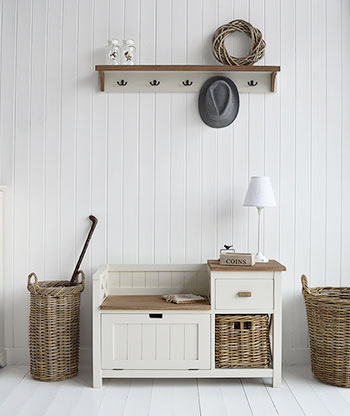 Brunswick Storage Bench £199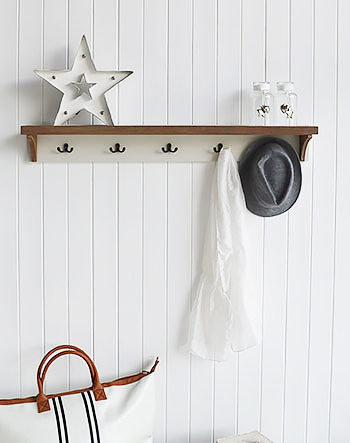 Brunswick Coat Rack £45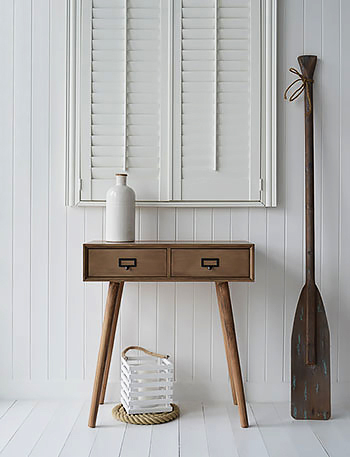 Henley Console Table £129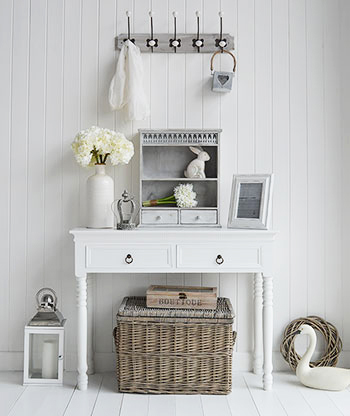 White Hall Console Table £169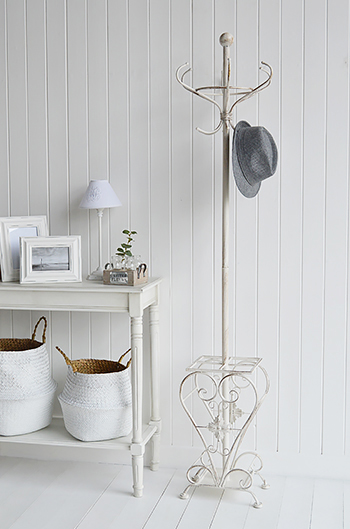 Stamford White Coat Stand £56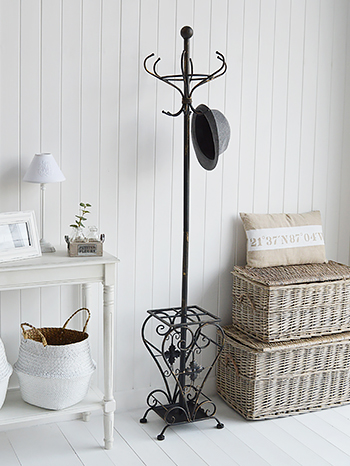 Stamford Black Coat Stand £56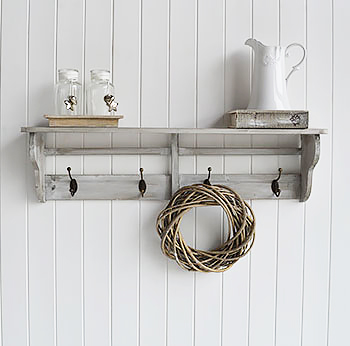 Parisian Grey Shelf and Hooks £42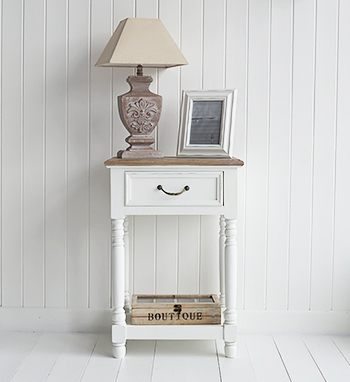 Britany Lamp Table £110. Ideal piece of hallway furniture for all styles of interiors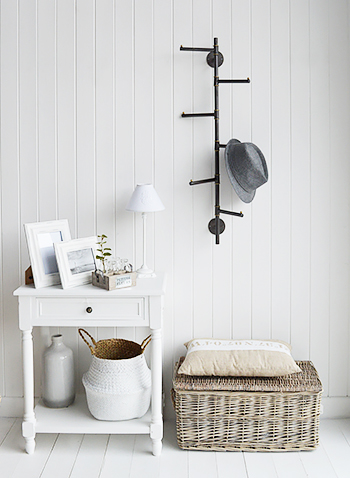 Portsmouth Vertical Coat Rack £35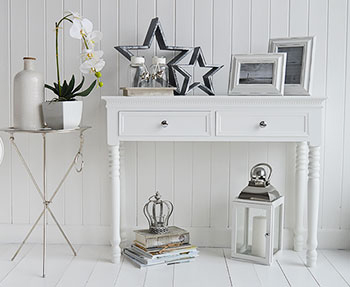 Decorate your hall in silver and white. Kensington silver tray table £49, New England Console £169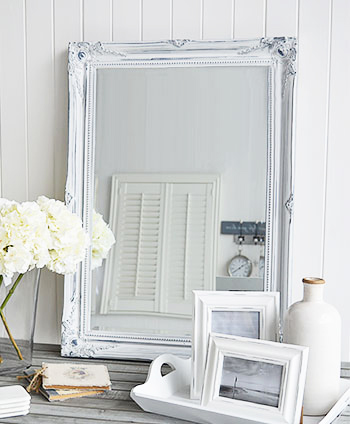 Versailles Wall Mirror £55
Parisian Grey Wall Shelf £42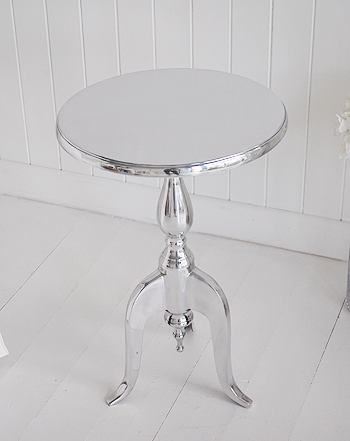 Kensington Silver and White Pedestal Table £75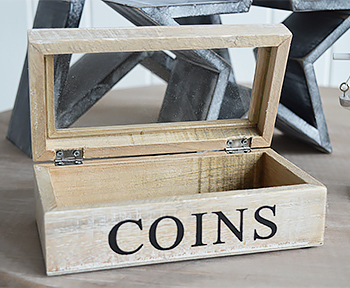 Coins Storage Box to Organise console table £7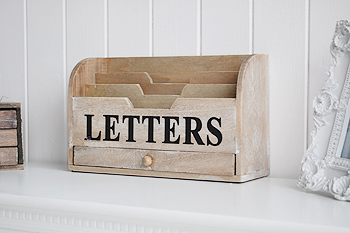 Letter holder with drawer £19
Belt Wall Clock £21
Vintage style clock £12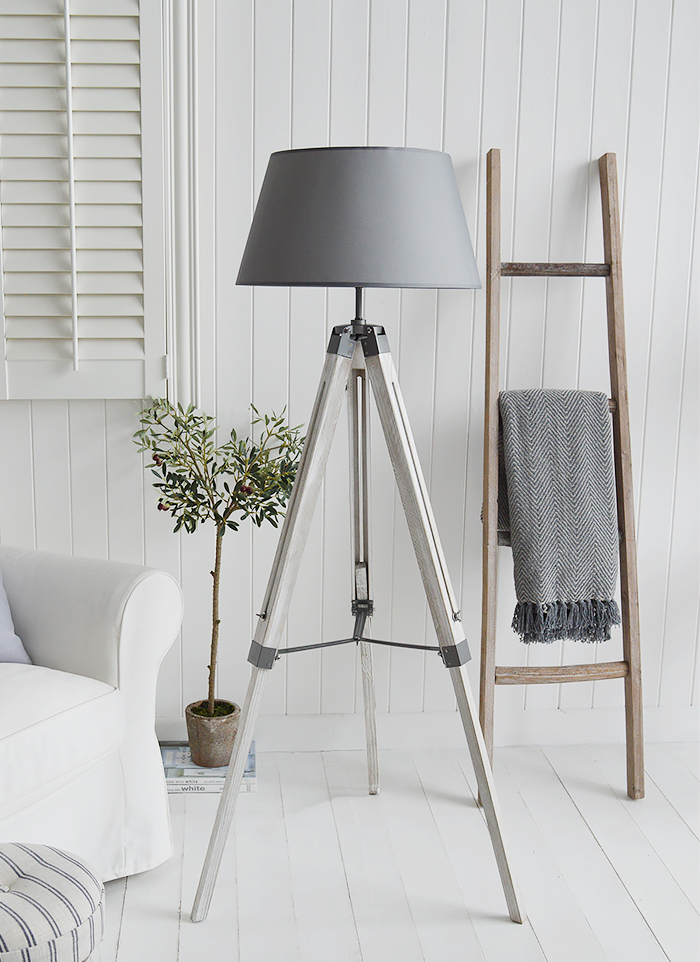 Lexington grey floor lamp £165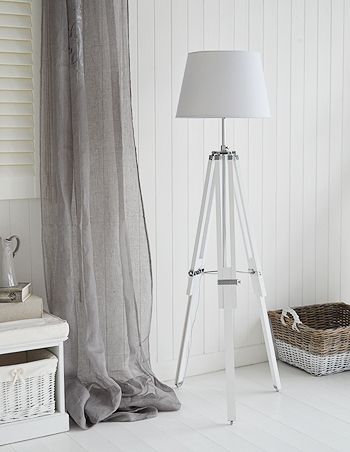 Lexington white floor lamp £165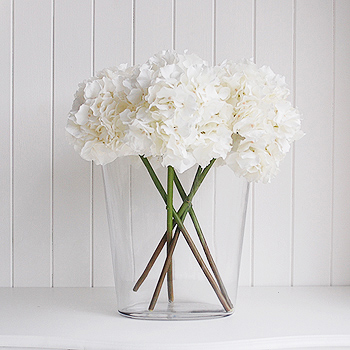 Realisitic silk white Hydrangeas, a much cheaper alternative to real flowers.
Small peg rail for coats, dog leads and keys £3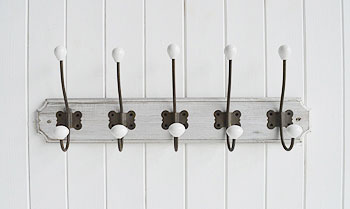 Simple coat storage. The Parisian grey coat rack £26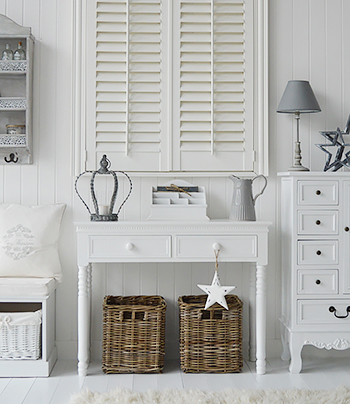 A white hallway with all white furniture. New England white console table with drawers £169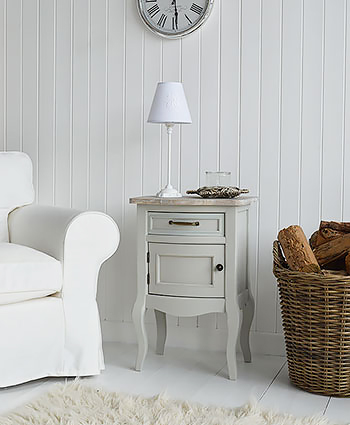 Lamp tables are great ideas for smaller hallways. The Brunswick Grey £125 with cupboard and drawer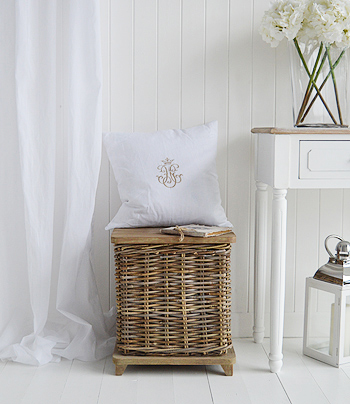 Casco Bay grey willow storage seat or table £85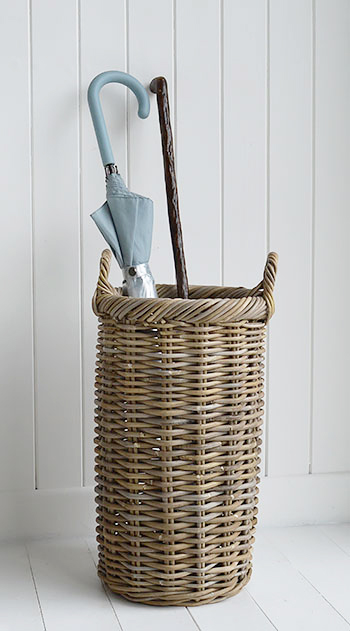 Casco Bay grey willow umbrella basket for walking sticks, umbrellas and hockey sticks £23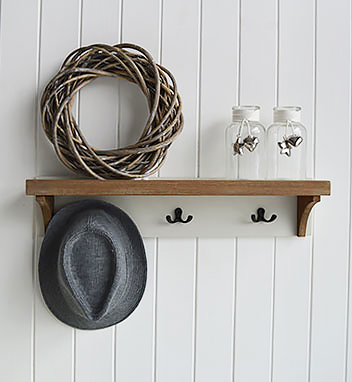 Small Cream Brunswick coat rack £32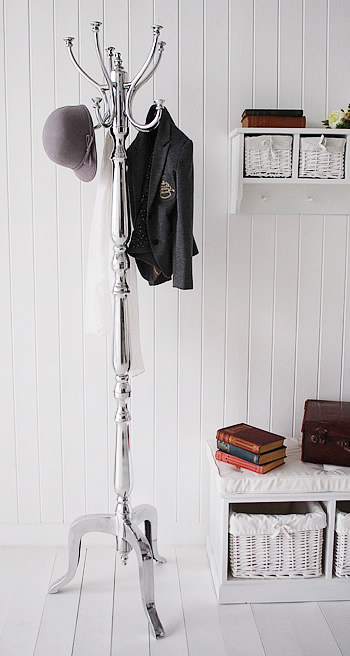 Kensington silver coat stand £190
Manhattan large vintage storage trunk for hallway
Parisian Grey coat rack £26 with hanging home accessories for wall decor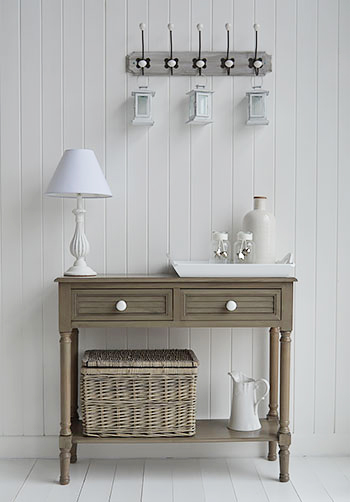 Newport french grey console table £150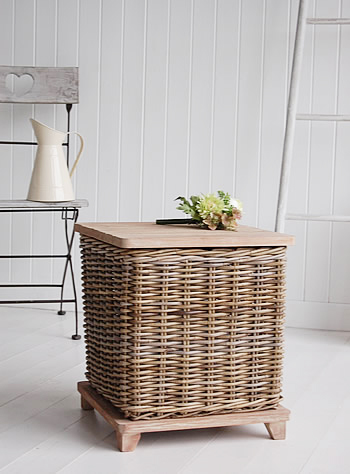 Casco Bay willow storage seat or table £85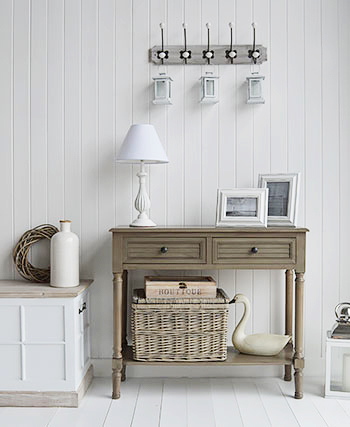 Newport french grey console table for traditional cottage interiors £150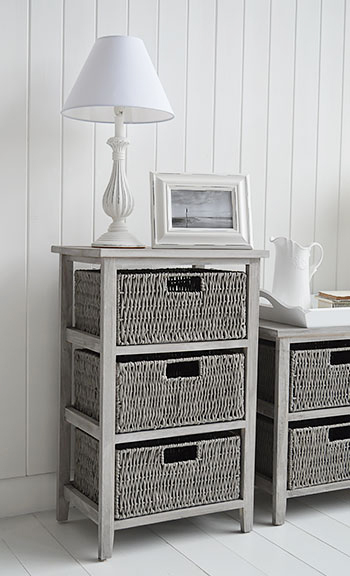 St Ives Grey 3 Drawer £89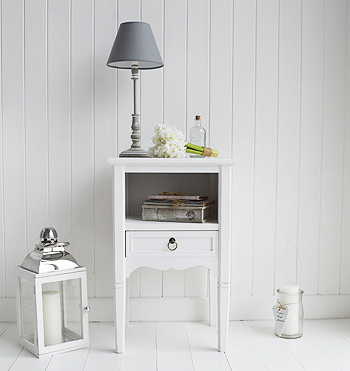 Cove Bay white lamp table £105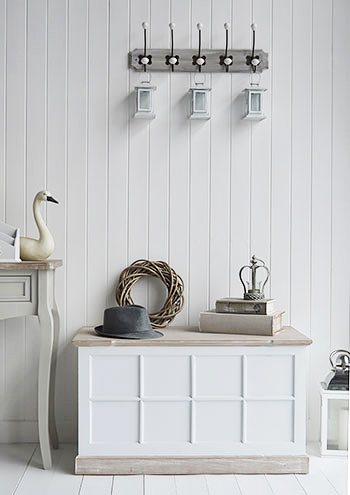 Vermont Large Storage Trunk £150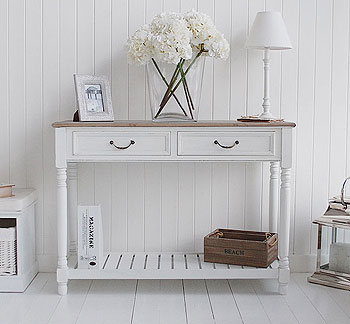 Brittany large console table with drawers £210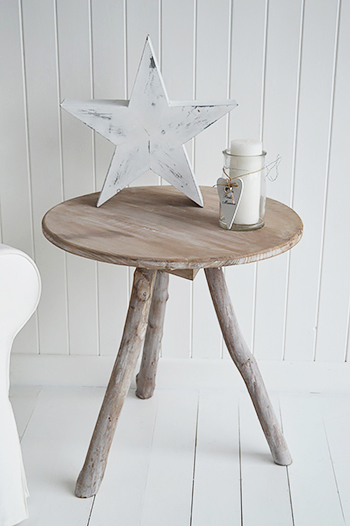 Rustic Driftwood Tripod Table £74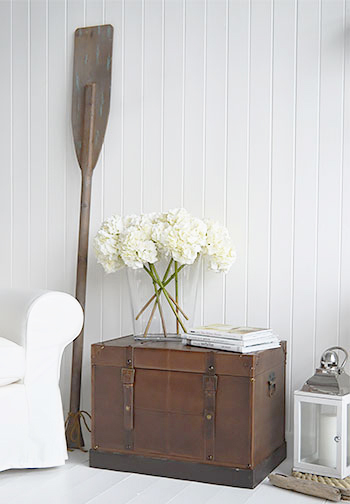 Panama Vintage Trunk for hallway shoe storage £88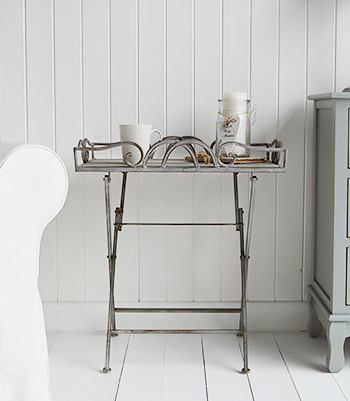 Grayswood Folding Tray Table £46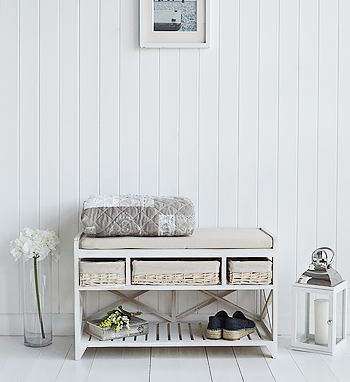 Cape Cod Bench £85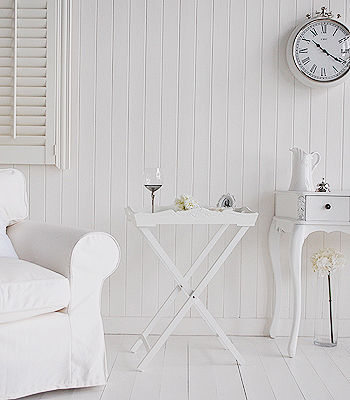 White Tray Table for small console table £36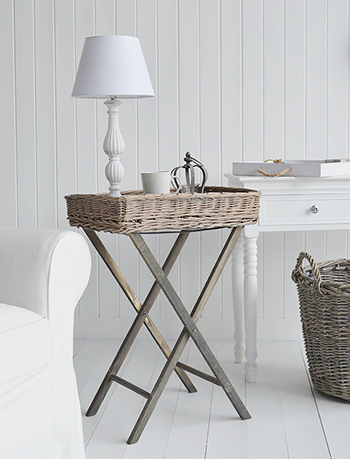 Cornwall Grey Folding Tray Table £33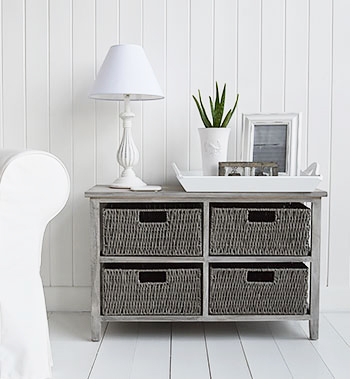 St Ives Grey Low Basket Storage £110

Follow The White Lighthouse on Instagram to see more