The New England white console table with white ceramic handles, two storage drawers for a pure white room.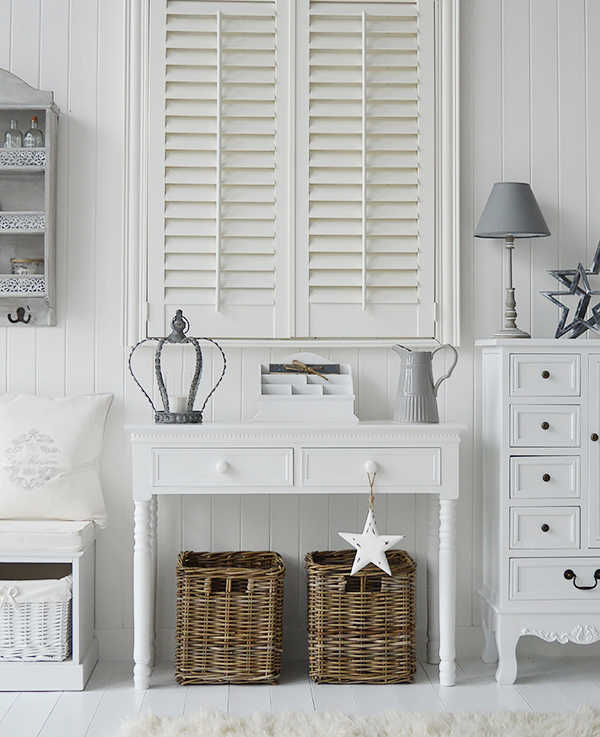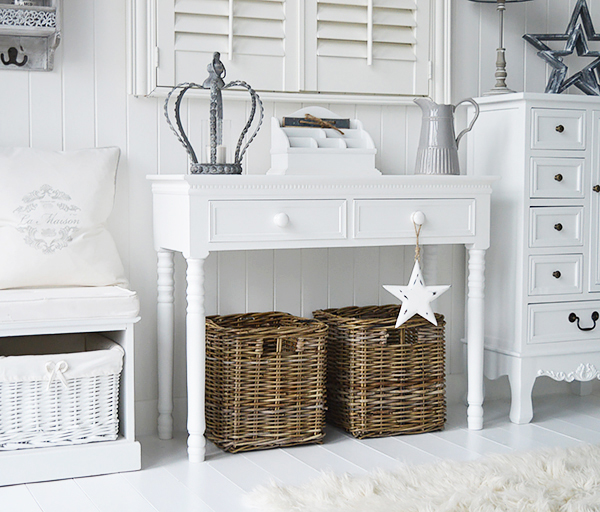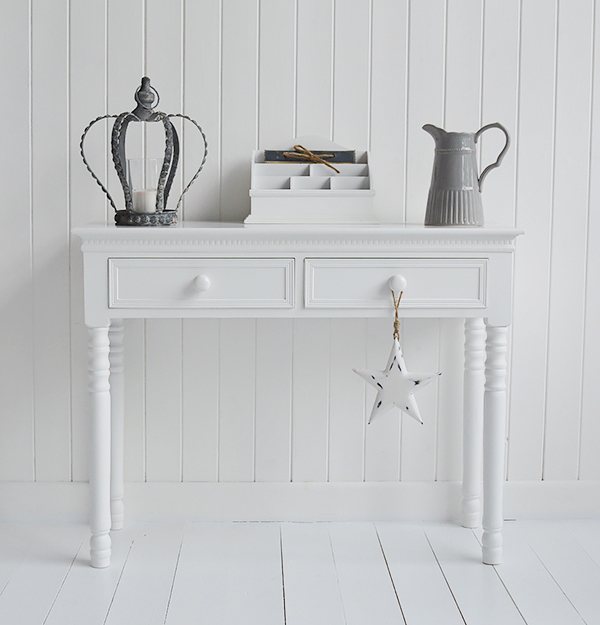 The White Lighthouse New England White Console Table...
Choose our simple, elegant completely white console table for your hall or living room or kitchen, a beautiful addition to any style of hall interior. Add your home decor accessories to this pure white table to blend this table seemlessly into your home interior.
The colour white in a piece of furniture will reflect light, giving the illusion of a lmuch arger hall making this a great piece for smaller entrance ways.
This beaytiful table will definitely add plenty of style your your home, whether it be in the living rook as a sofa table to place your drinks or as a console hall table.
This table is available for free delivery in UK within 5-7 working days