White Large Hall Tables.
The size of the table greatly depends on how much room you have in your hallway as you do not want an oversized piece of furniture that you have to squeeze past or are always knocking into with schoolbags or as you bring your laundry upstairs. If you are lucky enough to have a large hall and can afford the space then we would recommend our Brittany large console table in white.
This table boasts two large drawers and a shelf underneath where you can add baskets or your own home decor pieces. This table is finished in a slightly rustic white paint with a wooden top and loos fabulous in a white hall.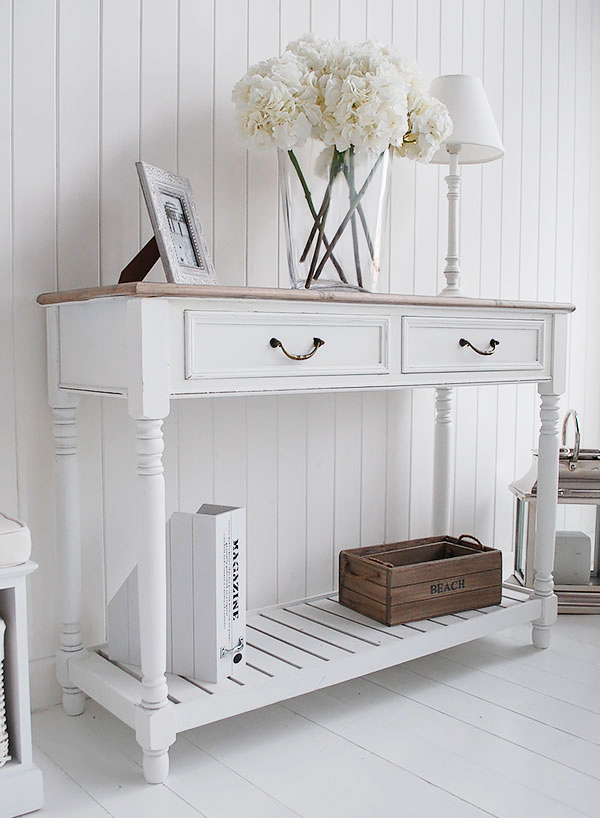 Click on the Images below for further decor inspiration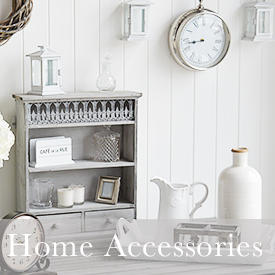 Click on the above photographs of furniture for some inspiration in designing your home, we offer such a large range of pieces to ensure you will find somethin to suit your style and price range..