White Bedroom Furniture> White Bedside Table > New England White Bedside Table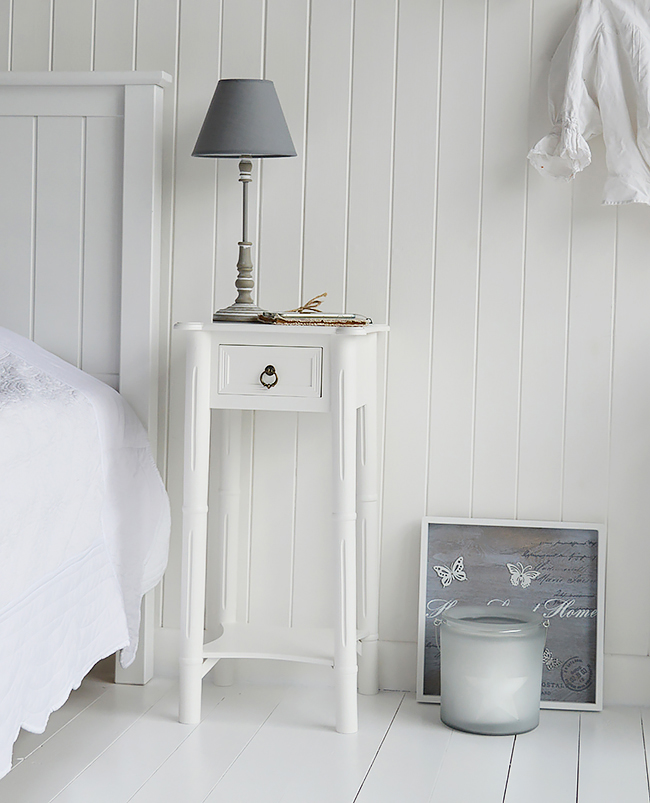 New England White Bedside Table
£130 - sold out
Please note this includes the pull handle below, not the ring pull
A white bedside table with a single drawer with an antique brass knob handle and a bottom shelf.
With its simplicity and elegance it will suit well in any home. The tall narrow table features rounded corners, engraved spindle legs and a bottom shelf to set books or a basket.
From The New England Range, it is finished in a white satin paint and can be complemented with other pieces from this range.
Specifications
Height: 71cm
Width: 35cm
Depth: 35cm
Material: MDF and Wood, The table is delivered Fully Assembled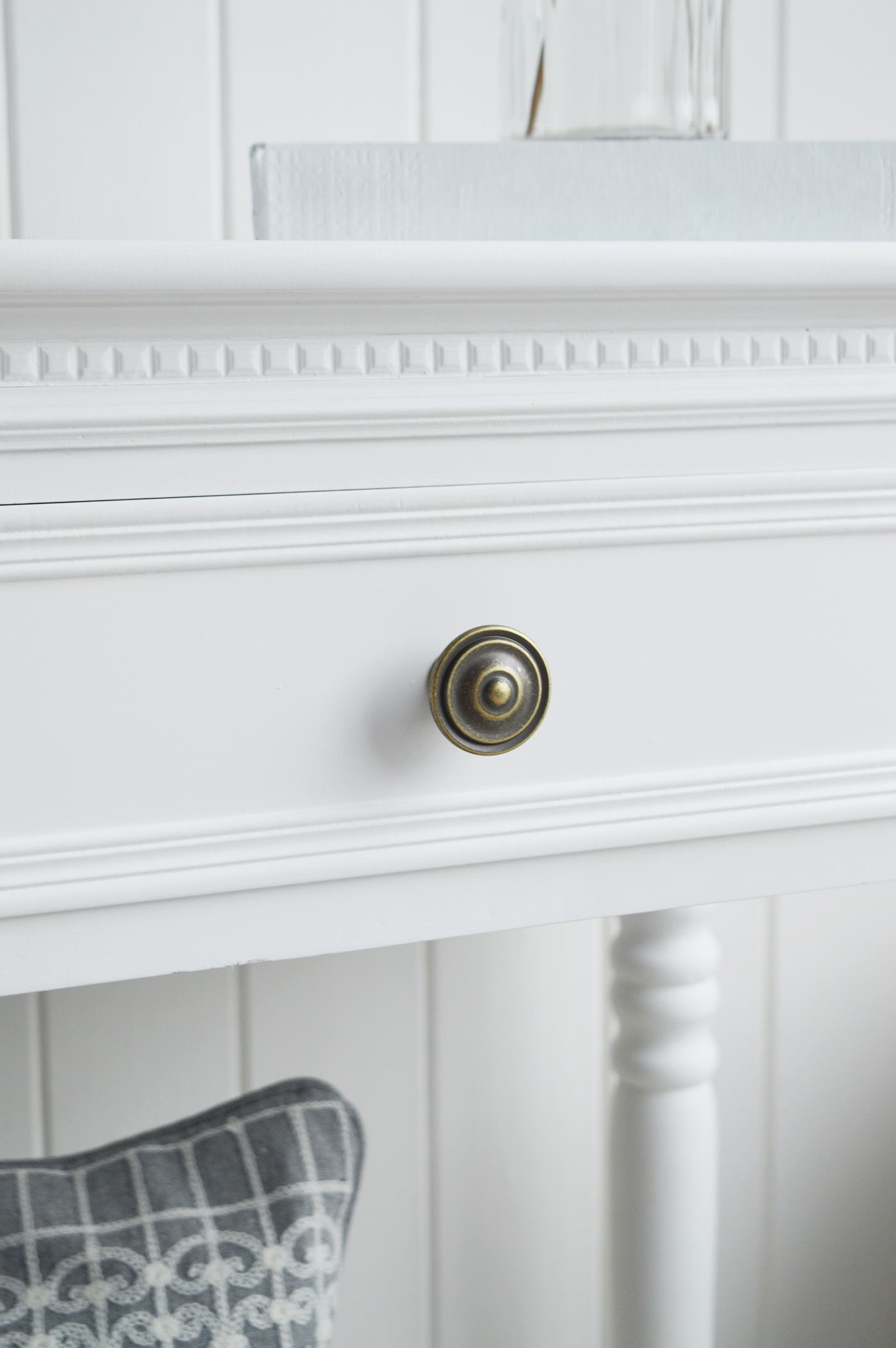 New England White Bedside Table
Bedroom: An ideal white bedside table to suit any style of bedroom interior, from traditional country cottage to coastal and for suburbian. The drawers makes great storage to keep essentails close at hand. The size of this table is perfect to fit into small spaces and the height is great to go alongside the taller beds.
Hallway / Living Room: A tall narrow lamp table to fit small spaces the height making it easy to reach.
Tip: Add your special piece of home hecor uneer to make the table a focal point

The White Lighthouse is the trading style of The White Lighthouse Ltd . The White Lighthouse Reviews . registered in Northern Ireland no NI 610888 17-19 Hanwood Business Park, Belfast, BT16 1DE, UK 02890 480200 E. info@thewhitelighthousefurniture.co.uk