White Bedroom Furniture> White Bedside Table >White Bedside Cabinet with Drawers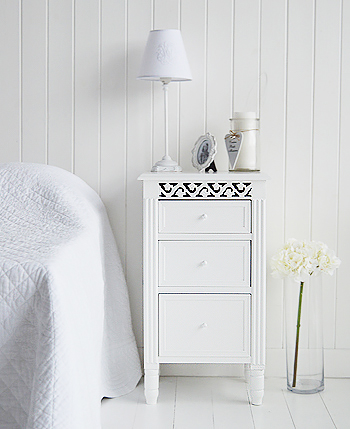 White Bedside Cabinet with Drawers
£170
The New England white bedside cabinet with three drawers of different sizes and and an elegant cut out design.
The differing size drawers of this cabinet provide excellent bedside storage for toiletries, everday essentials and are large enough to store items of clothing
Specifications
Height: 71cm
Width: 40cm
Depth: 30cm
Top Drawer: , H: 7cm, D: 24cm, W:28cm
Middle Drawer: , H: 13cm, D: 24cm, W:28cm
Bottom Drawer: , H: 18cm, D: 24cm, W:28cm
Material: MDF . Delivered Free Fully Assembled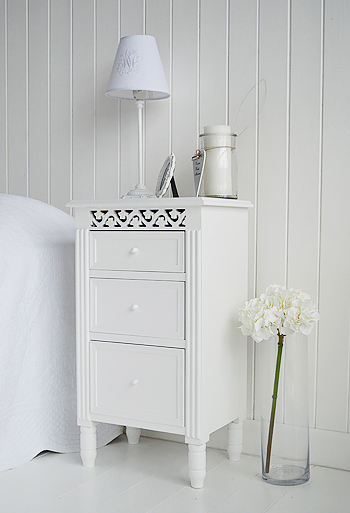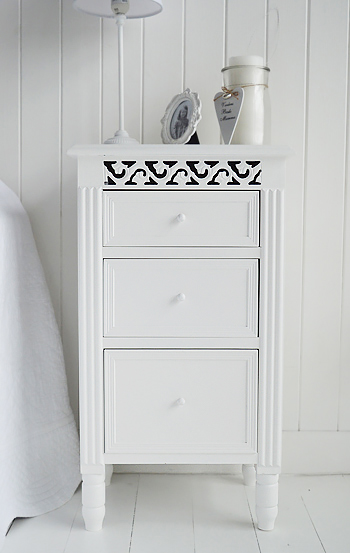 other items you will love ...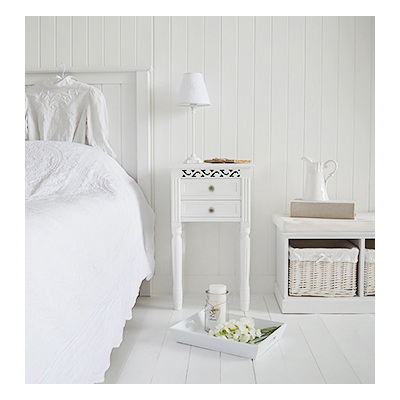 £125
New England white bedside table more...
The White Lighthouse is the trading style of The White Lighthouse Ltd . The White Lighthouse Reviews . registered in Northern Ireland no NI 610888 17-19 Hanwood Business Park, Belfast, BT16 1DE, UK 02890 480200 E. info@thewhitelighthousefurniture.co.uk