Narrow Storage Furniture from only 20cm wide...
... Bedside Tables, Bathroom Cabinets, Living Room Lamp Tables...
At The White Lighthouse we realise the importance of storage in all rooms of your home, even for the littliest of spaces.
We offer narrow bedside tables including the Bar Harbor, Sweetheart and Dorset ranges in white and wood finish to complement all bedroom interiors. The solutions allow you to remove unwanted clutter to keep a tidy bedroom at excellent prices. Available in different heights our narrow bedside tables have either, two, three or four drawers. in our Real Homes section of the website you will see a pair of Dorset three drawers in a bedroom with little space bedside the bed.
Bathrooms are generally the smallest rooms in your home but often the most needy of storage which is why we have incorporated narrow bathroom storage furniture into our popular ranges.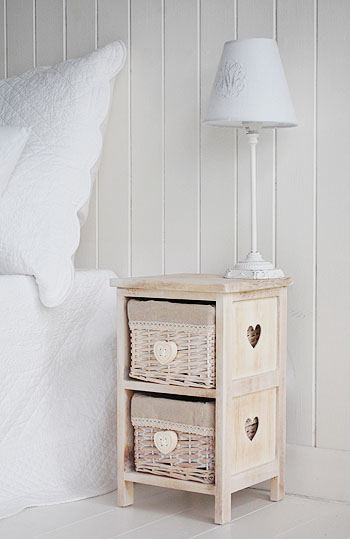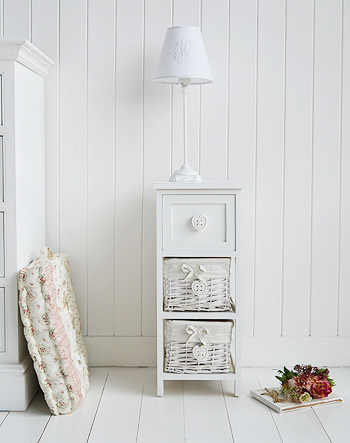 The Sweetheart slim bedside table with 3 drawers. The 25 cm wide cabinet is a lovely piece of furniture for small bedrooms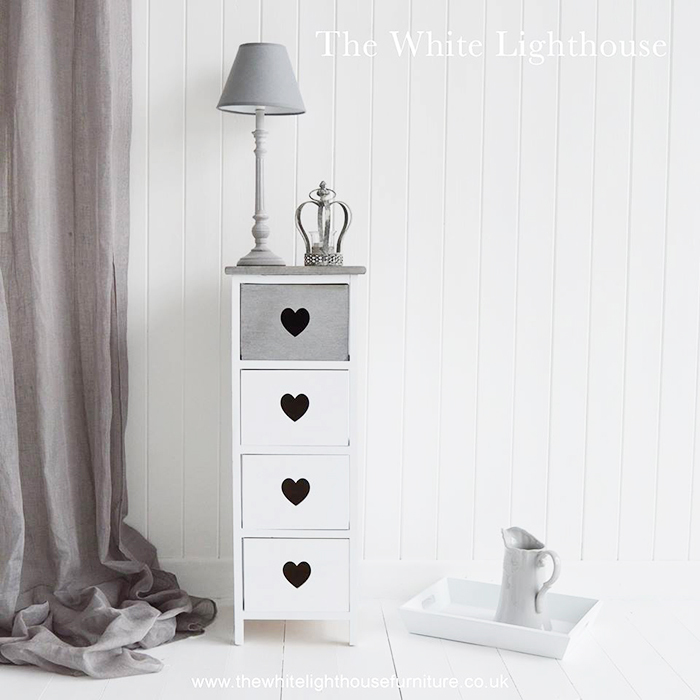 Narrow Storage furniture in grey and white from The White Lighthouse Furniture for hallway, bedroom, bathroom and living room for New England coastal, country and city homes