Children's White Bedroom Furniture
Choosing children's bedroom furniture can be difficult as you want it to last as they grow.
Furnishing your children's bedrooms with white furniture is a excellent choice, allowing you to easily transform the complete style of their bedroom in a matter of minutes as they get older and their tastes change.
The theme of my son's bedroom has changed over the years as he gets older, but keeps the same general style and colours that I am happy with. Now 7, his bedroom has the feeling of an older boy with a football theme instead of the toy trucks he had when he was two. He still has the same blue curtains!

This is the same with the two girls. The oldest girl at 5 just loves pink and girlie things, she wanted the floral bunting for above her bed and a children's dressing table where she could sit and do her make up (they are growing up way too fast!). She opted for the dressing table from the Daisy white Range - Click here to view
The youngest girl is 2 and a bit of a tomboy, she wants blue now, but I know this will change shortly.

As their tastes change I can easily update their bedding, but keep their basic white furniture of white wardrobe, drawers and white bedside table the same.

My son has recently wanted to work on his homework in his bedroom and wanted a white childs desk and chair. He loves the peace from his noisy sisters.

The eldest girl loves playing dress up, she just adores her dressing table.

White bedroom furniture gives the appearance of a large room, with its clean lines and simplicity makes it look less cluttered and tidy. Sounds perfect for a child's bedroom!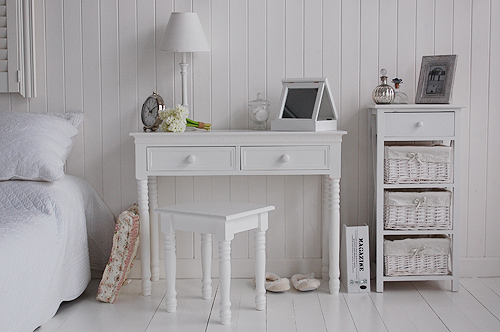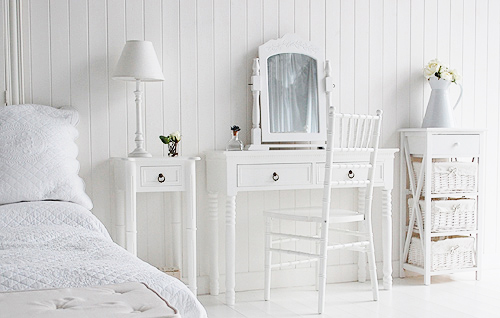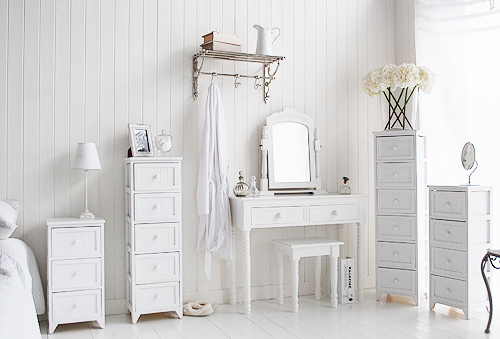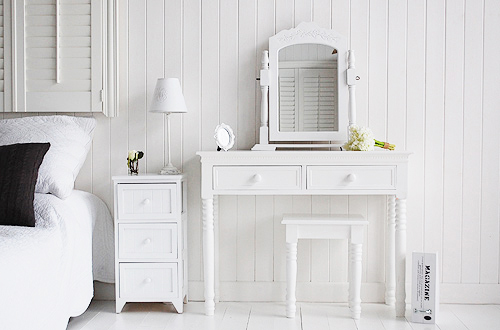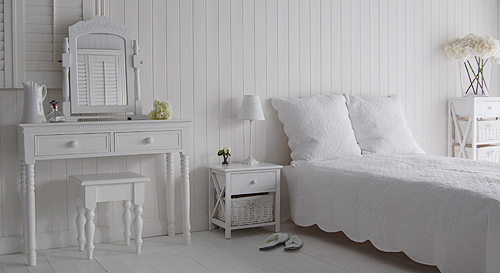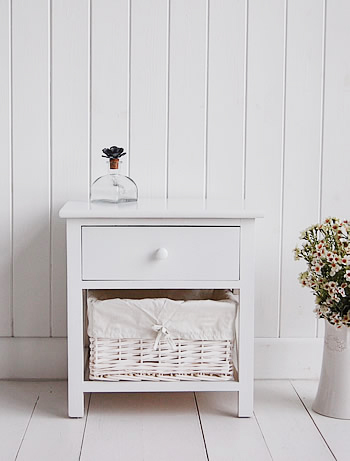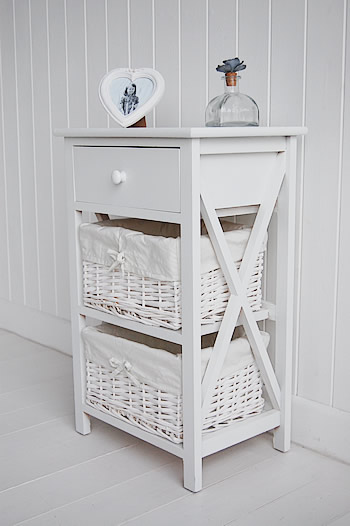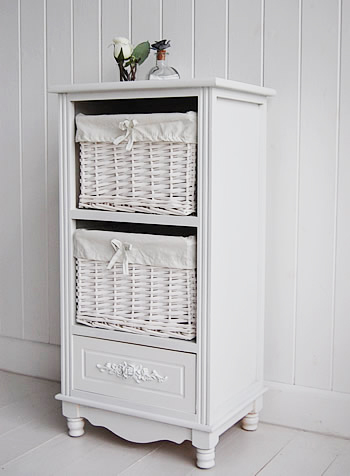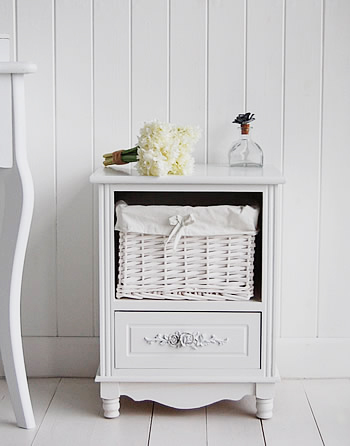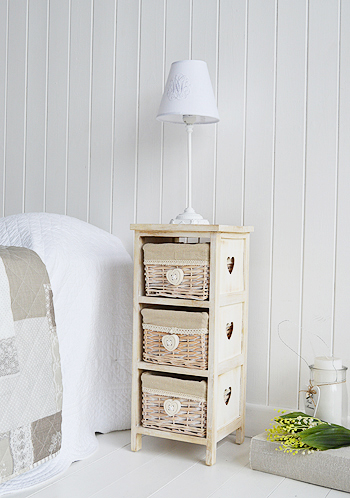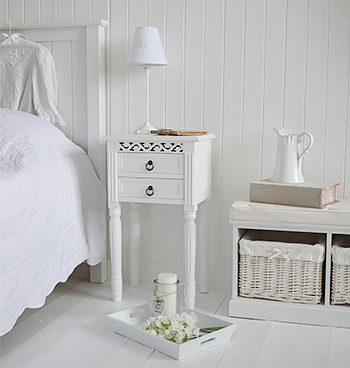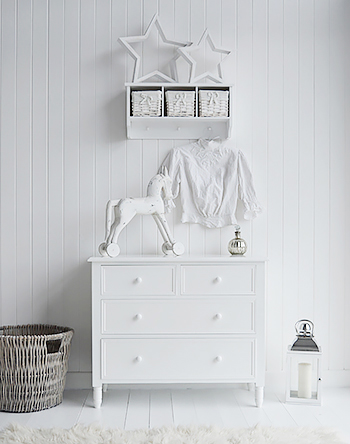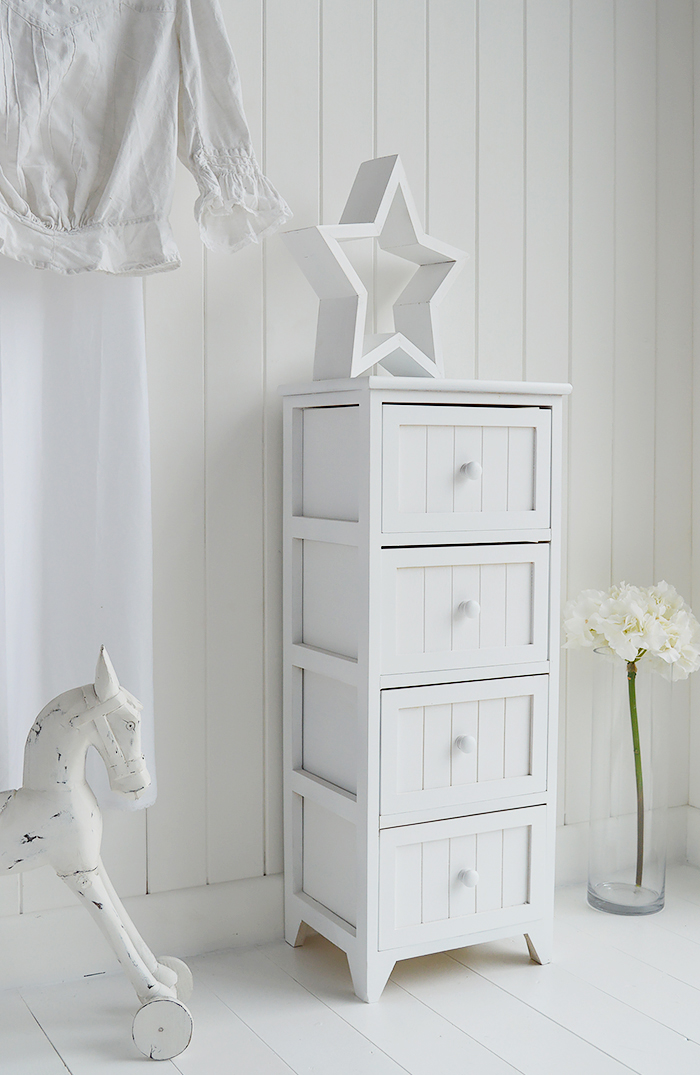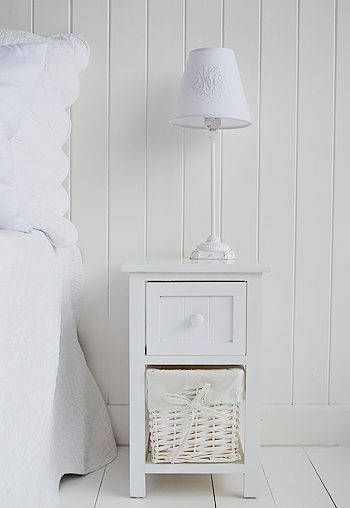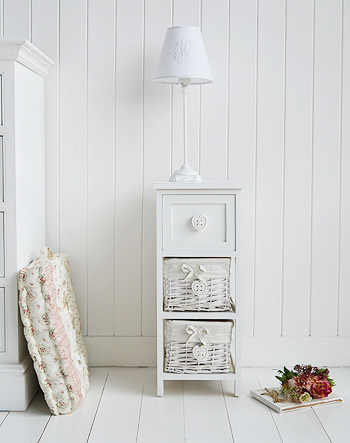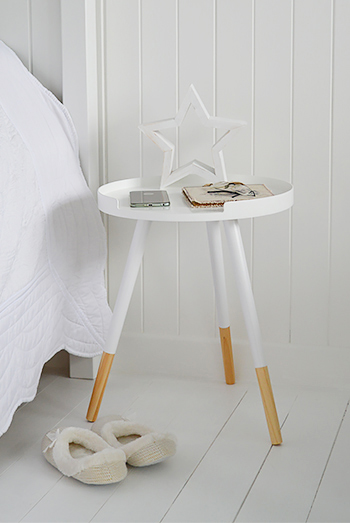 View all Childrens bedroom furniture
.......................................................................................
See other articles
Bedside Tables are a necessity
Why a bedside table...
Scandinavian Look..
Create the popular scandinavian look in your bedroom.
How to Create a New England Style Bedroom
Some advice on how to create your very own beach style bedroom.
For your bedroom or dressing room
consider adding a dressing table to your room...
Choosing narrow bedside tables....
Having difficulty finding a narrow bedside table
White Children's Bedroom Furniture
Why white furniture is perfect for the children's bedroom.......
Your Little Princess...
Decorating a bedroom for little princesses
The Luxury of a Dressing Table
Sit down and relax at a dressing table...............
Ideas for bedside tables
Help on choosing a bedside table...
They Grow up so fast
Furniture to suit little princesses that grow up so quickly.............
How to Style Your Dressing Table
Some ideas and tips on how to dress and style your dressing table.....
How to Decorate an Elegant Beach Coastal Bedroom...
Ideas on how to style your bedroom in an elegant coastal inspired theme