Scandinavian Look for your home...
If you are looking for a dressing table for your bedroom, consider a Scandinavian dressing table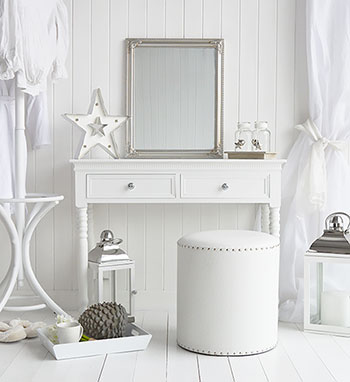 Scandinavian White Dressing Table £169
Today the Scandinavian look is very popular and part of what makes up this look is clean straight lines and simple unfussy white furniture. To instantly get this look, simply fill your room with neutral colours, bleached white furniture and pale walls and declutter. To get this look in your boudoir, one great way to do this is to paint your walls brilliant white, put down a natural sisal rug, add crisp white bedlinen to your bed and add a Scandinavian style white dressing table to the room. A white dressing table is a great way to help you get the Scandinavian look which is all the rage at the moment. By keeping the room simple and uncluttered, a simple white dressing table is not only useful but lends itself to creating the look you are after.
Besides adding a white dressing table, what other ways can you get the Scandinavian look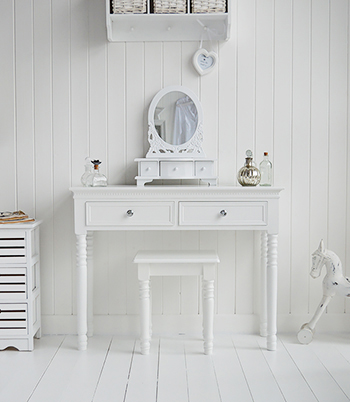 Scandinavian White Dressing Table £169
If you are after the Scandinavian look for your home and are not sure how to go about achieving this, first remove all clutter from your home and start again. Remove all unnecessary furniture and belongings and only add back in that which is useful or extremely beautiful. For your bedroom, by keeping your bed simple and white already begins to create the look. Next so the point does not get lost, by adding a white dressing table and two simple bedside tables should really help and be all you really need. Make sure you have plain wood floorboards and for that extra bit of warmth, add a natural rug such as a sisal. Keep all colour plain and neutral as the Scandinavian look is all about restful and peaceful colours.
Where can you go to find a white dressing table?
If you have decided that you want the Scandinavian look, then go online today to www.thewhitelighthousefurniture.co.uk to find a great range of furniture including a white dressing table for your bedroom. Aside from finding the white dressing table to help you complete your look, you will find a whole range of reasonably priced furniture for your home.
Henley Scandinavian Dressing Table
The Henley table is a mid century piece of classic design and makes for a perfect Scandinavian dressing table.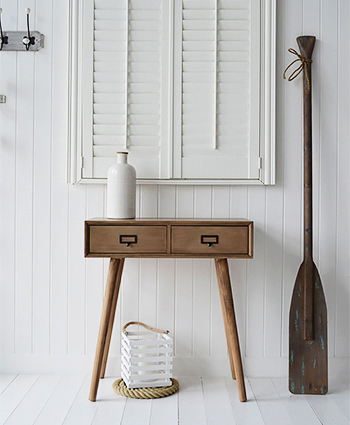 Scandinavian Dressing Table £129
How to Decorate Your Bedroom in Scandinavian Style
Simple white bedroom furniture magnifies natural light, an essential part of Scandi style. Below is included a range of furniture to suti this specific style of interiors that is available to buy from The White Lighthouse. Combining contemporary accessories will create the perfect scandi chic bedroom for a restful and tranquil feel. With the classic look being clutter free and clean, storage is essential. An idea to decorate is to add geometric bedding, rugs and cushions, a gallery like wall with racks, shelved and pictures, but be sure to keep the same colours or themes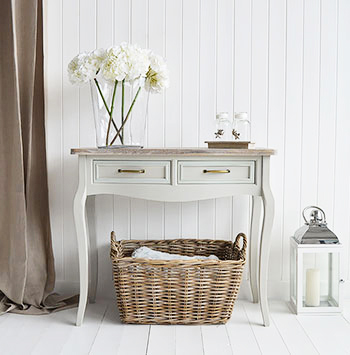 Bridgeport Grey Dressing Table £139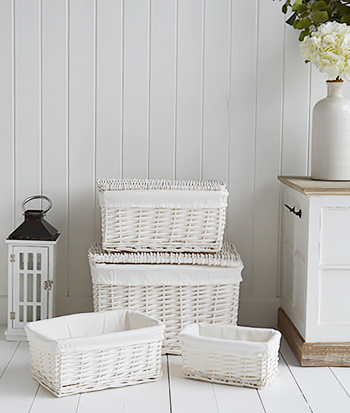 White Storage Baskets for a Clean Scandinavian Look £45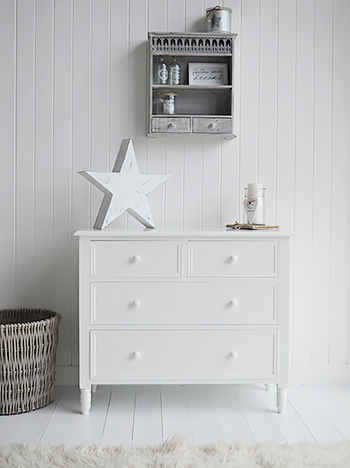 White Chest of Drawers £299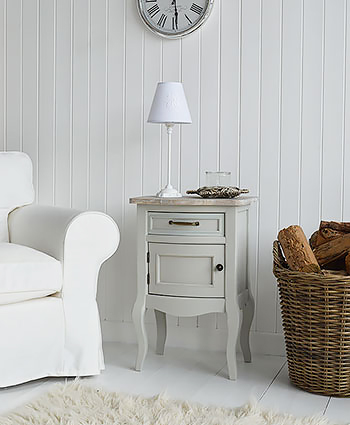 Bridgeport Grey Lamp Table £115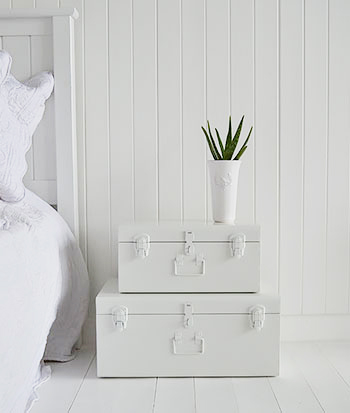 Set of Vintage Truks as Bedside for Typical Scandinavian Bedroom Style £95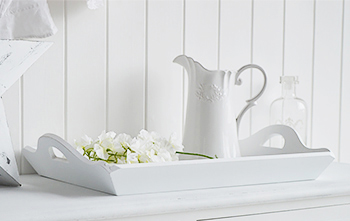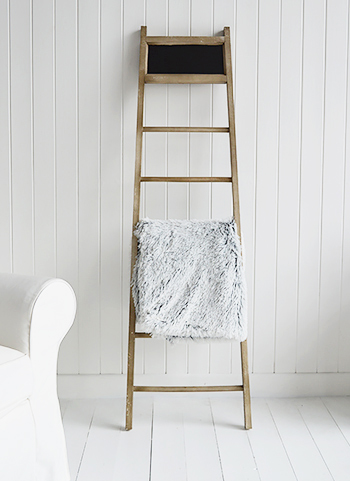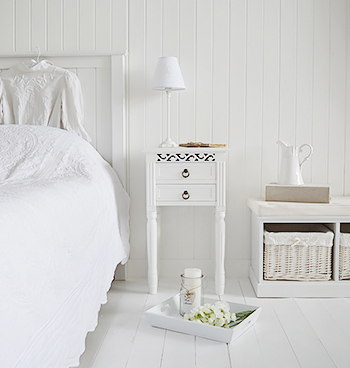 White Bedside Table with Drawers £105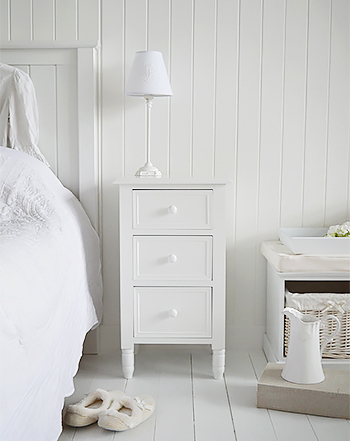 Simple White Bedside Table £138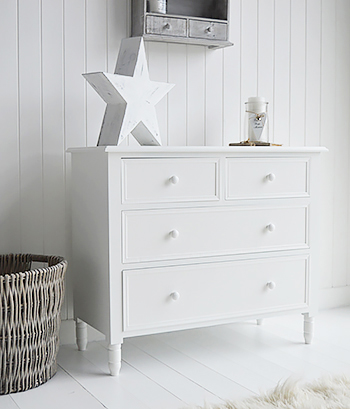 New England White Chest of Drawers £299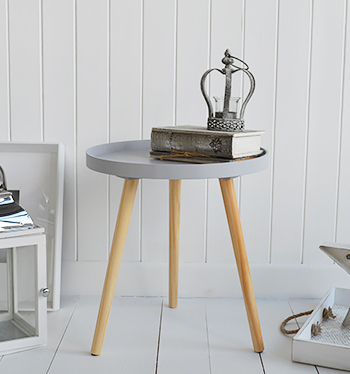 Portland Grey Scandinavian Style Table £25