Bedside tables are a necsssity...
If you have get nothing else in your bedroom get some bedside tables!
You obviously need a bed but apart from that you only need a bedside table to complete your bedroom..
... whether its a bedside cabinet, a simple table or a small trunk.
Your clothes can be hung on a simple rail in the corner and your smalls under your bed in baskets but to make your bedroom look finished and designed you need to add a bedside table or two.
It dosnt even matter about the size of our room there are sizes and shapes for every room. This does not need to be expensive either, some of our favourite tables cost less than £50 but can make all the difference to the look of a bedroom and can also, depending on your choice, add more storage than you would think for makeup, hair dryers etc.
So in conclusion....
...You definitely need a bedside to complete your bedroom.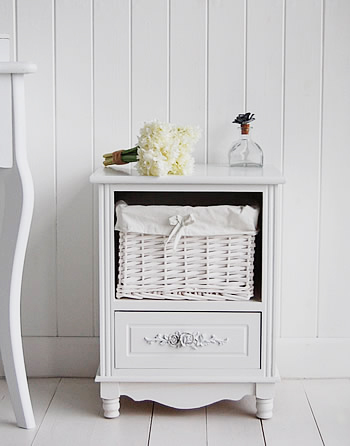 The Rose white small bedside table is a pretty bedside table, ideal for small bedrooms or a girls bedroom. The basket and drawer offer lots of extra storage to hide clutter.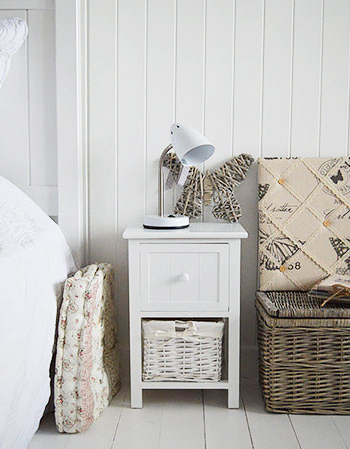 A petite bedside... so cute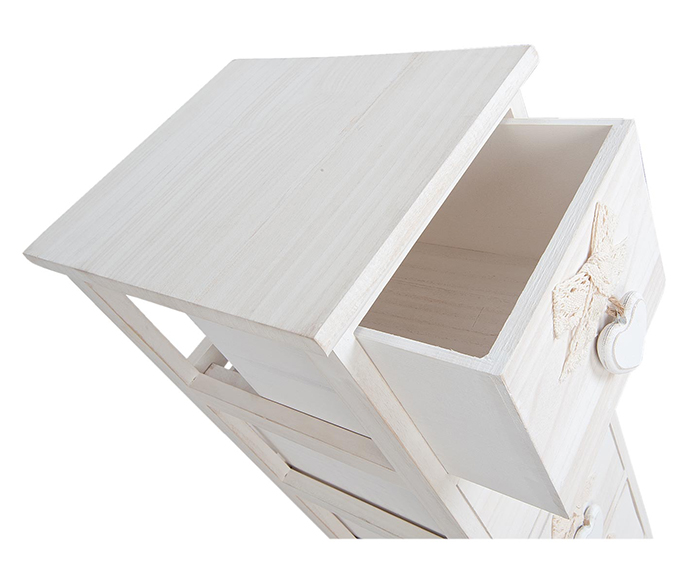 An extra slim bedside for when only little space is available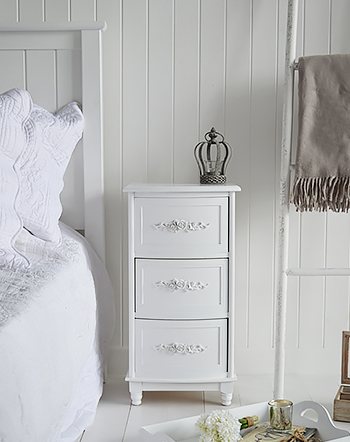 The Rose white bedside table with curved frontage and carved handles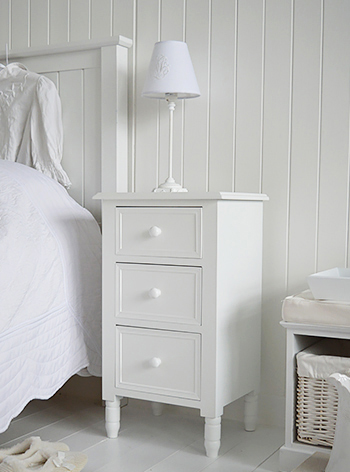 The simple straigt lines of this bedside table make it a perfect match for all white bedrooms