Ideas on How To Decorate Small Hallway and Entryway Spaces
Whether you prefer modern or character filled traditional style, chances are you will still need entry way storage.
As you come in and out of your home there are certain items you want easily available to grab on your way out... coats, jackets, umbrellas, bags, keys, wallets, hats and scarves... but you don't want these items cluttering your floor or bannister. you want specific storage to organise, to keep your hallway clear and a joy to come home to.
A simple coat rack, or hooks and a small table or cabinet is all you need to re-juvenate the calm within this space. Here are a few ideas, on pieces of furniture for small hallways. All these and more are available in our hallway furniture section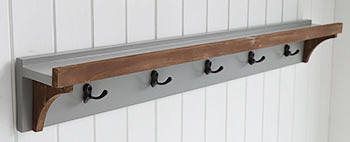 Add a shelf to an area, hooks for hanging bags and coats will remove them from the floor! Display photos on the shelf to make the space personal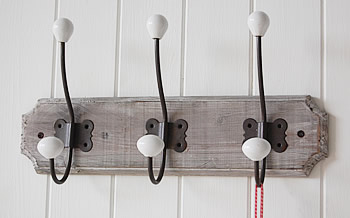 These Parisian hooks will take up even the smallest of space but still offer a great solution. Two set of these are all you need on a wall, lower for the childresn coats and bags, upper for adults.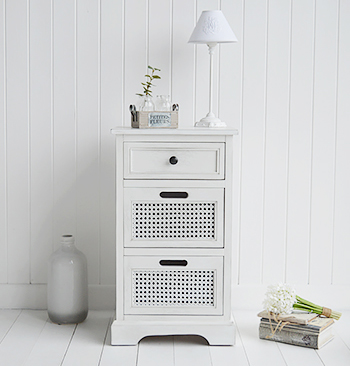 A cabinet offers a table top for a lamp and place to store keys, purses, wallets and phones close to hand. This takes up only little floor space, but gives masses of storage with stylish looks.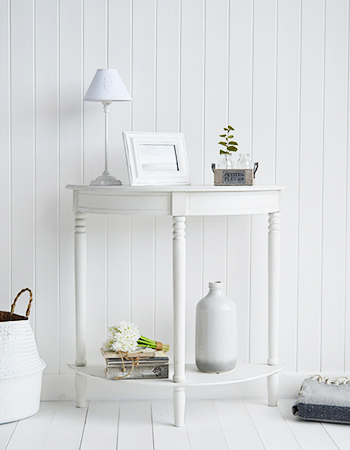 . A table does't offer as much storage, but a basket could be placed under for shoe storage. A half moon is a perfect narrow hall table, does't invade the space, but still gives the great benefits of a hall table.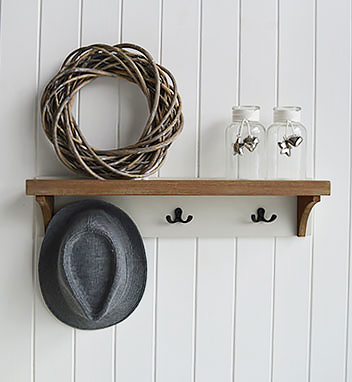 Brunswick Shelf with hooks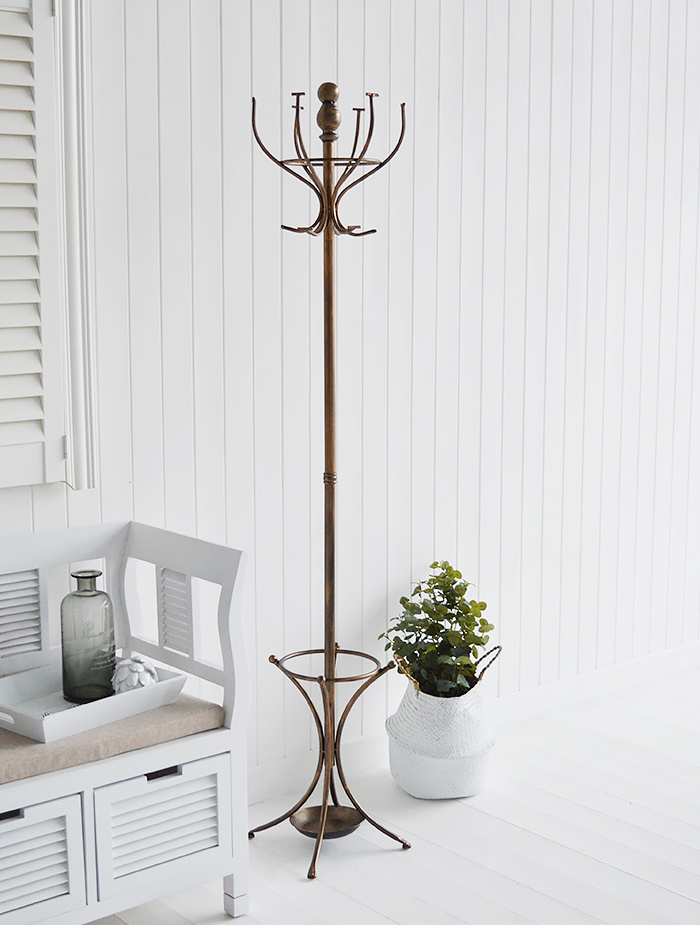 Traditional style of hat and coat stand in an aged copper finish £78
Narrow Hall Tables
In a small hall you will still want a focal point and may have your heart set on a console table but you do not want tables taking over the whole space, while a table is a massive benefit in a hall for lamps and display you will not want to be tripping over it. Looking for a narrow hallway table?
The New England is a stunning white narrow hall table at only 32cm deep it will no invade your hallway. Available in three styles to match all home interiors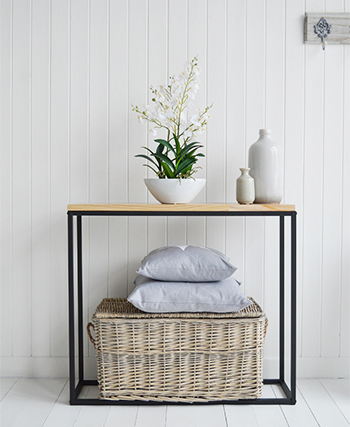 Brooklyn Narrow Console Table £69 at oly 28cm deep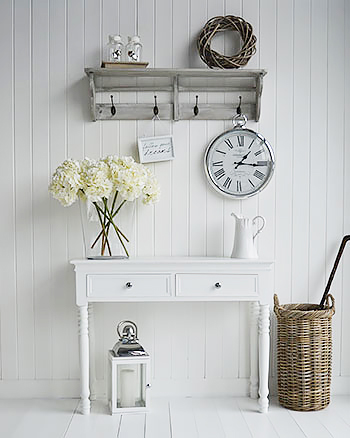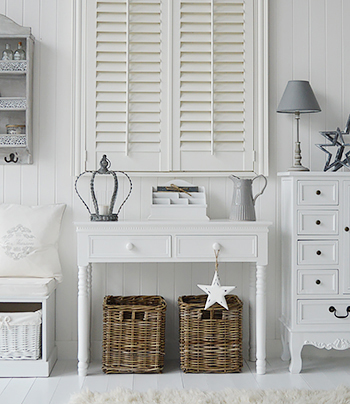 ________________________
See all Hallway furnishing and decor ideas
Article by Will Harvey
Hallway Decor Articles for Help and Advice
White Half Moon Console Tables
Don't take as much room but just as beautiful
Small Hallway Spaces...
Ideas on decorating a small hallway
Coats and Clutter
A few ideas on how to remove clutter from the hall
London Hallway Calling
How to furnish a hallway in London when space is at a premium...
Hall Table ......
Add elegance to your hall
Lamp Tables....
A petit console table
Do I Need a Console Table?
The answer is definitely yes, find out why..................
Hallway Furniture
Keep Britian's hallways tidy.......
Create a Great First Impression
Hallway furniture is so important..............
Advice on White Hall Tables
Some advise on choosing a hall table.......
Ideas on Decorating Different Styles of Hallway
Coastal and Beach Hallway Furniture
Ideas for decorating hallways in Coastal and Beach Homes ...
New England Hallway Furniture
Ideas on decorating your hall in typical New England style
Style Your Console Table
Ideas on how to style your console table