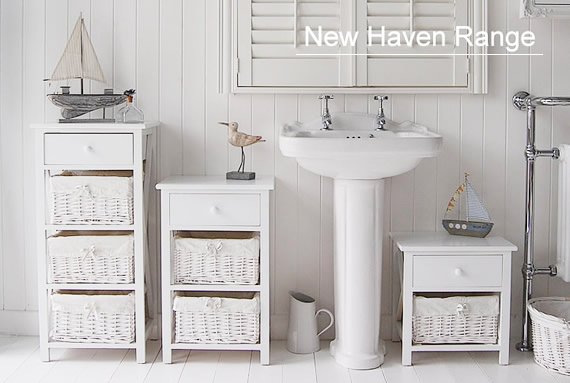 The New Haven range provides simple white storage solutions for your bathroom at excellent prices.
Depending on the space available, there is a cabinet to suit for maximum storage.
The small cabinet fits under a sink, while the medium will fit under a window. The large New Haven will add interest with bathroom accessories to an empty wall
We think the New Haven range is perfect for storing toiletries and make up and removing general clutter from your bathroom providing a simple clean space. The white furniture will give the illusion of a large bathroom with the relection of the light while offering a New England style to your interiors.