Sorry, this Oxford half moon table is now out of stock and no longer available. All furniture pieces and home decor accessories currently in stock can be found browsing through the website or clicking on the below images
The White Lighthouse Console Tables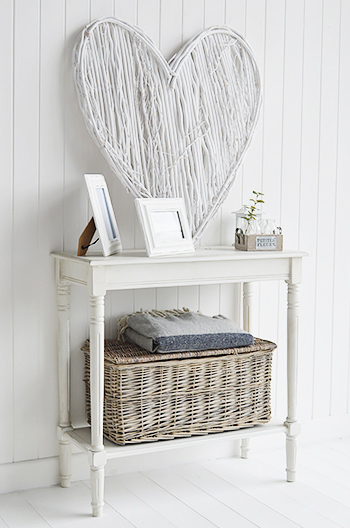 Such a simple table but with the right styling is so beautiful. Adding baskets on the shelf bring so much extra storage for shoes or toys. adding accessories brings about its uniqueness to your home.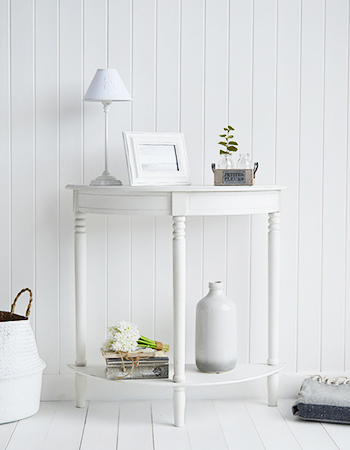 The simpel and elegance of a hall console table. The Half moon is a great piece for small hallways as it takes up less room but still looks as good with your hoem decor pieces on it. Adding only white accessores wil create a beautiful centre piece for a New England style home.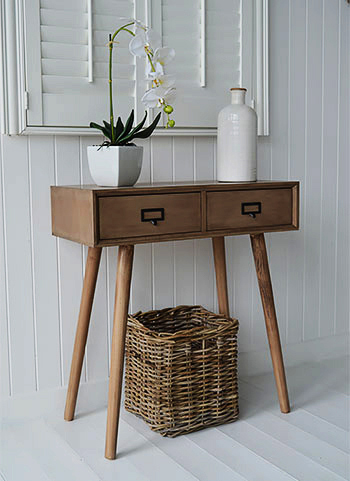 Again, a very simply designed table for halls or living rooms, this time for more of a retro interior the Henely table is a great alternative fro more modern styled homes.