Living Room > Blanket Ladders > Driftwood Blanket Ladder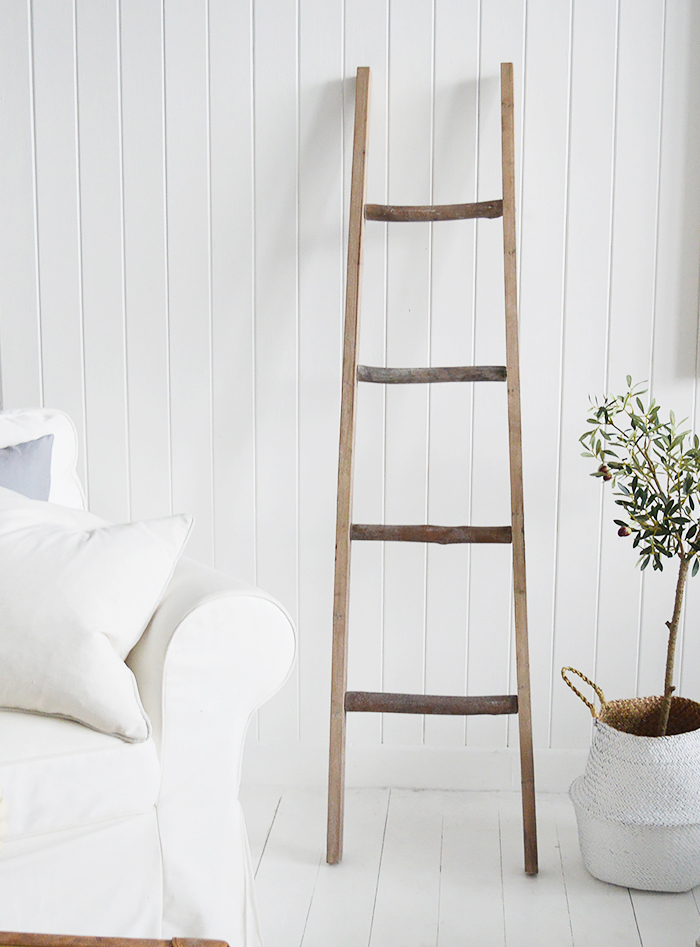 Driftwood Blanket Ladder
£65
Our driftwood effect blanket ladder in a rustic greyed wood.
A great idea to hang quilts, clothes, throws or blankets
Tip: Cosy your living room by hanging fairy lights
Specifications
Total Height: 150cm
Width: 39cm

Material: Wood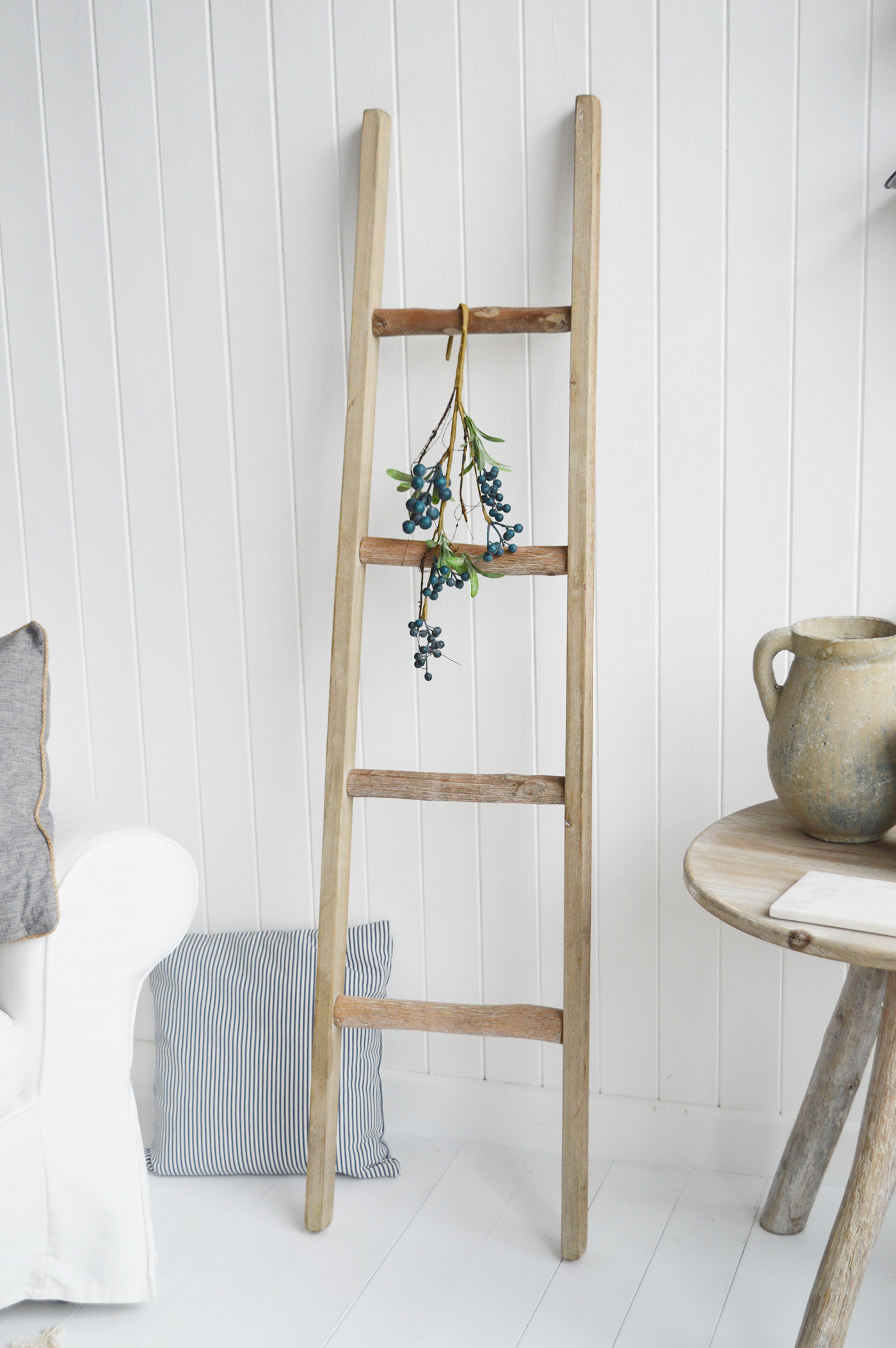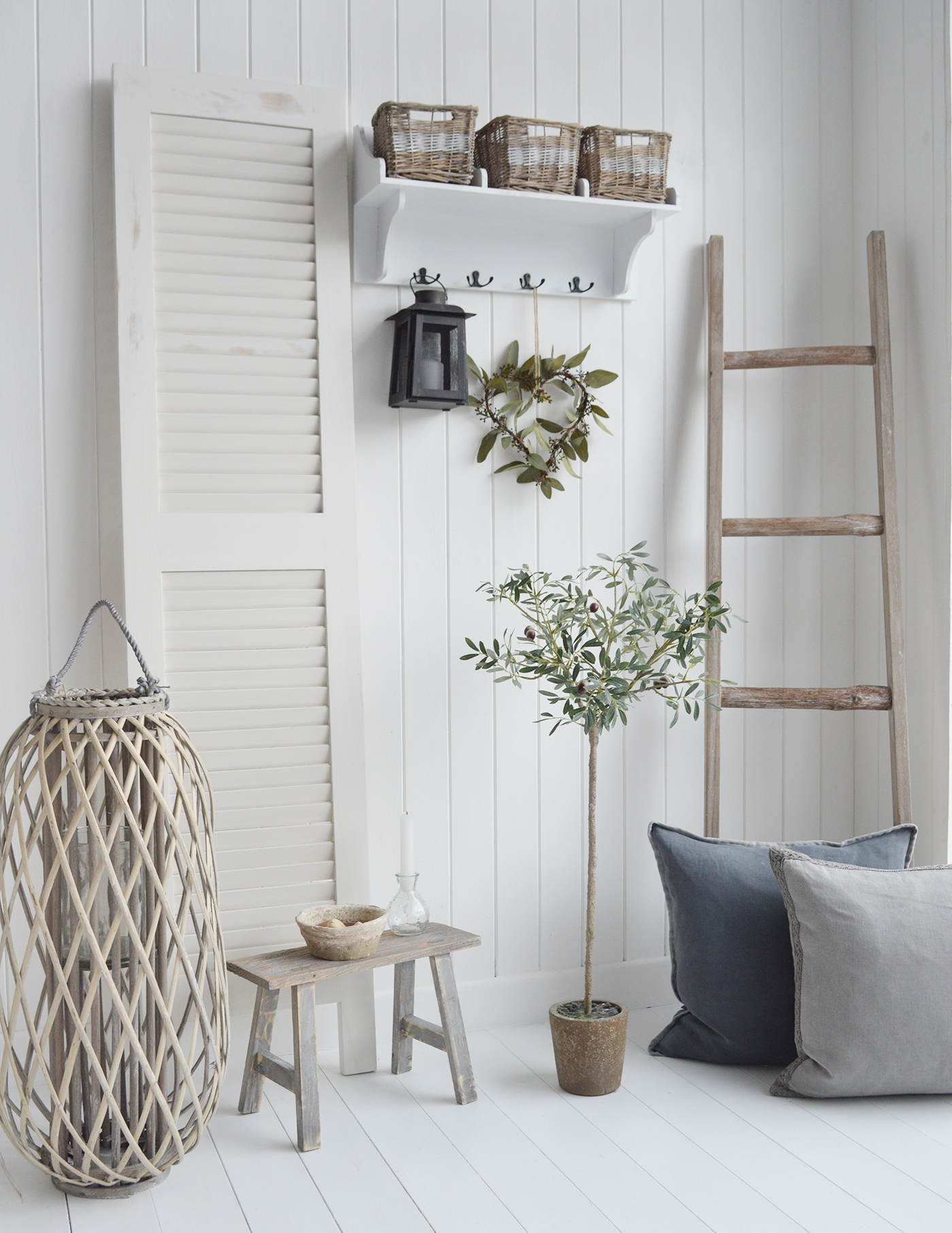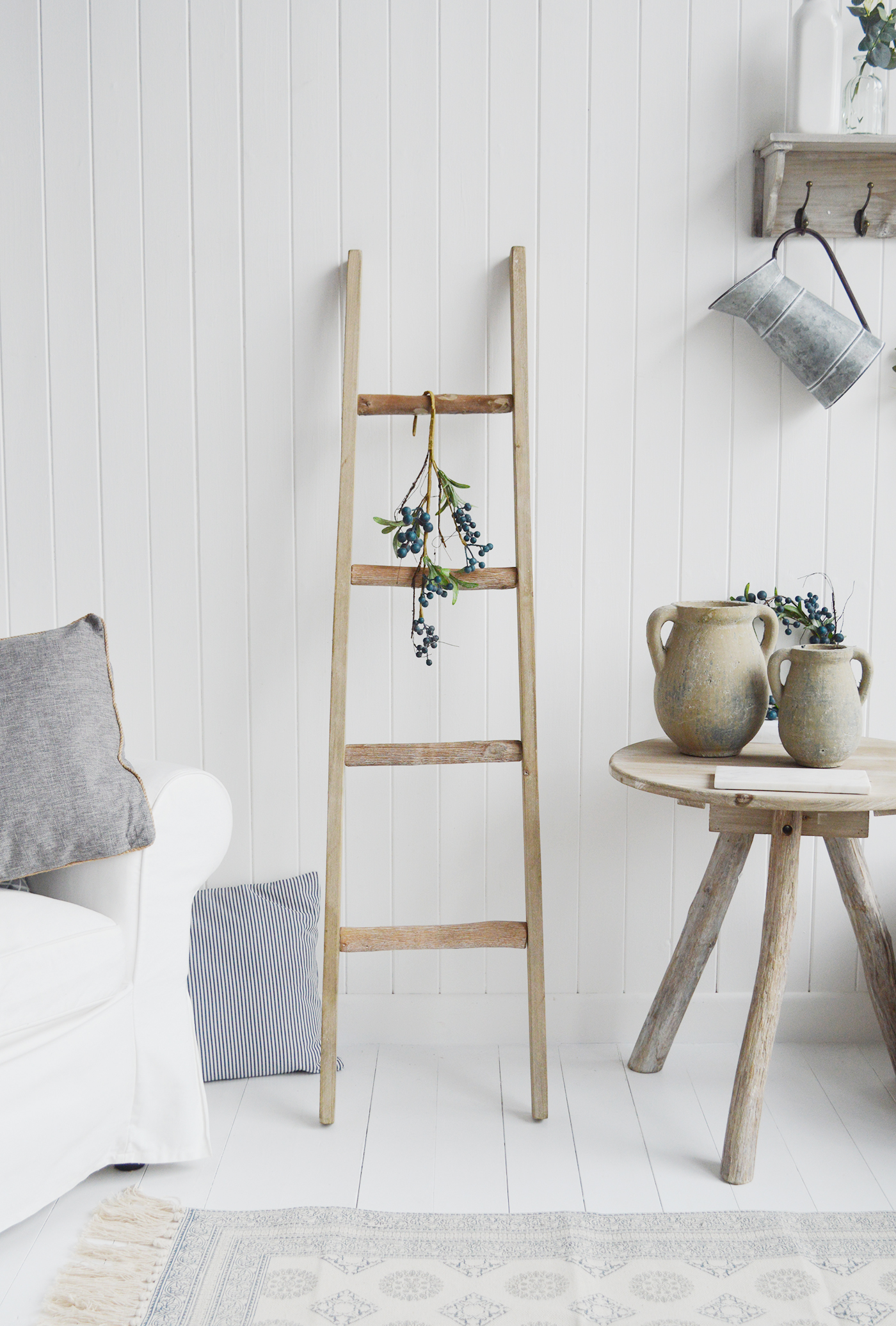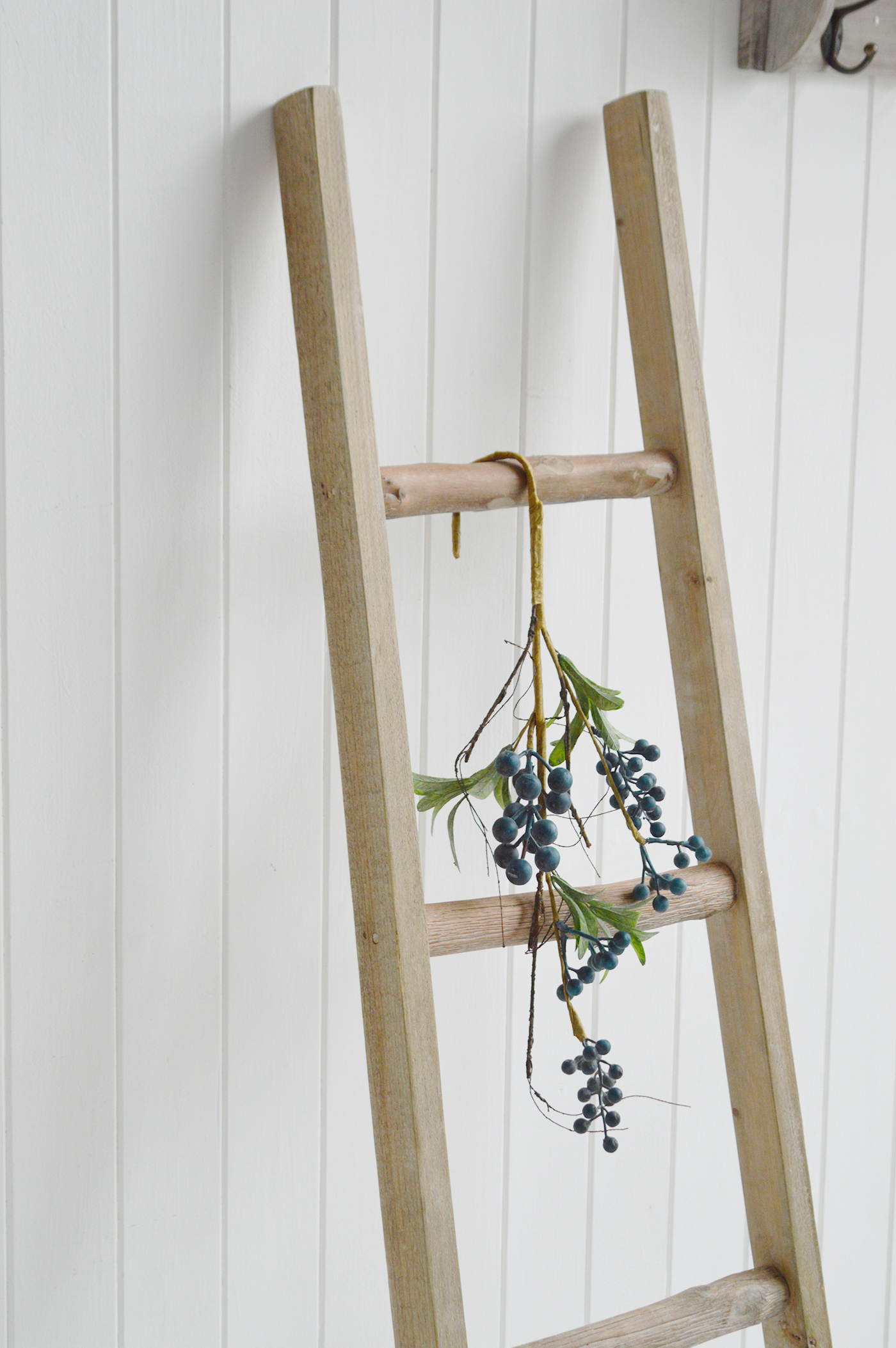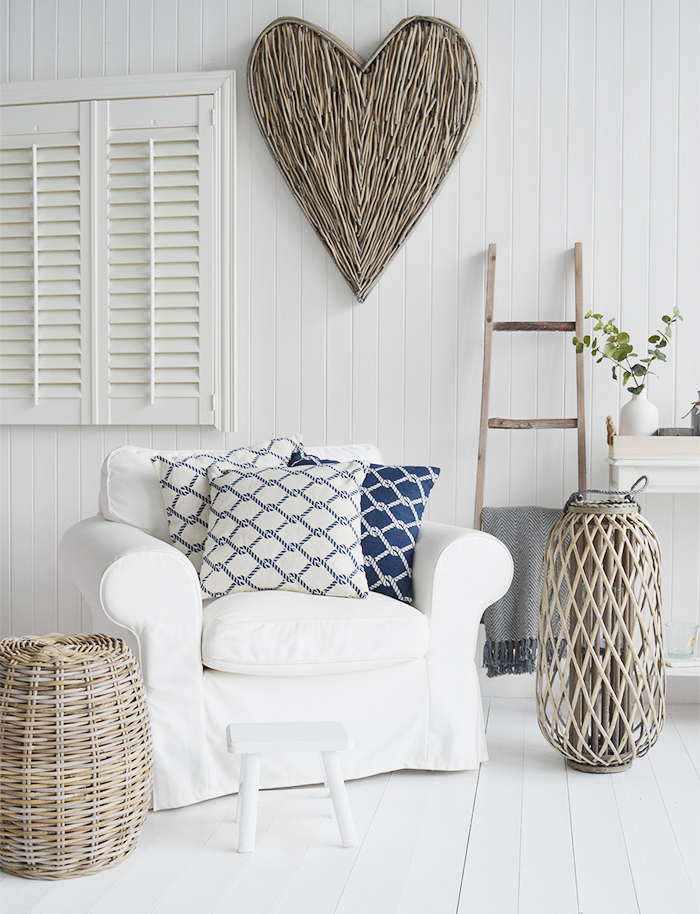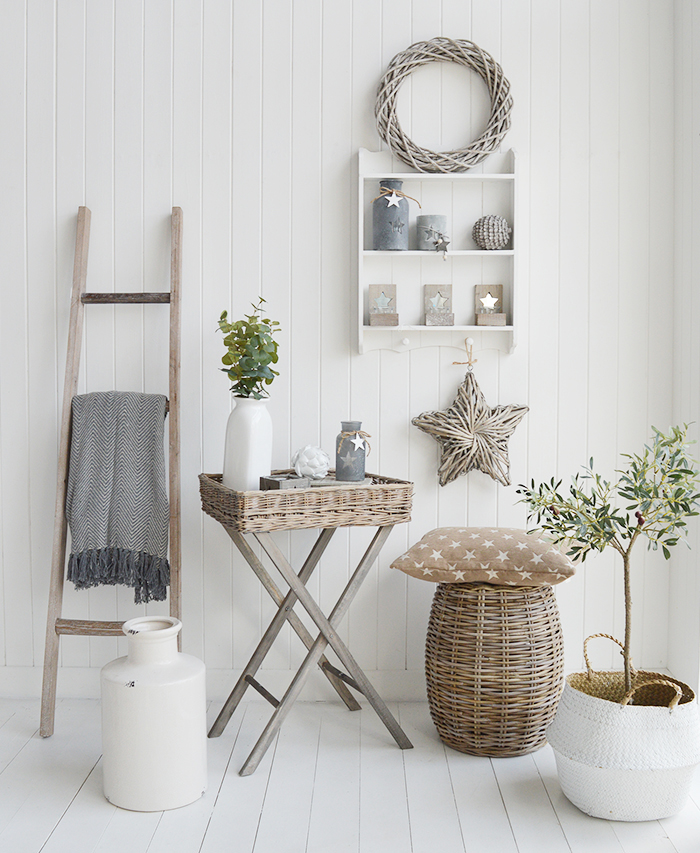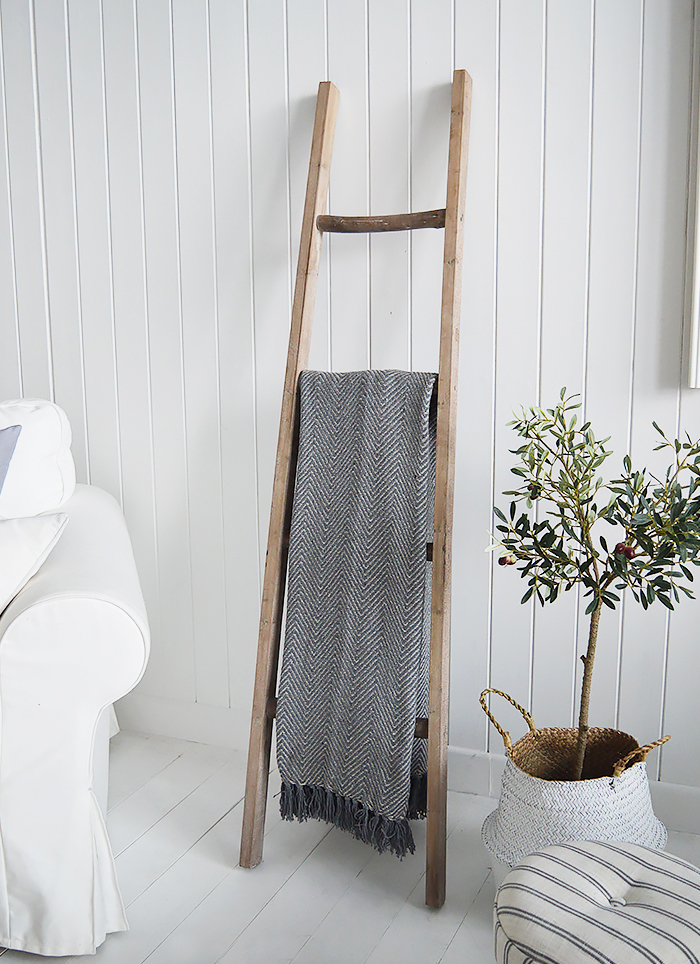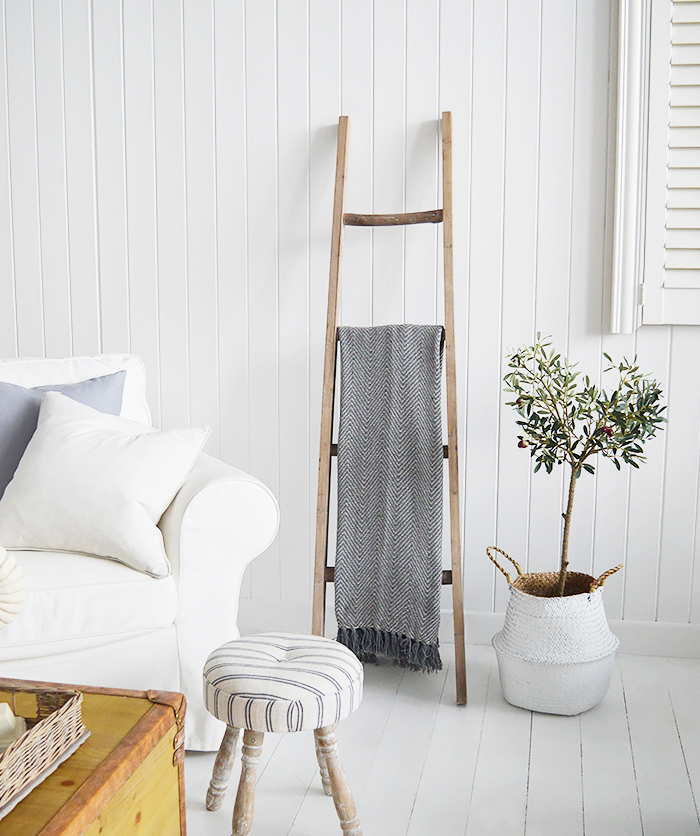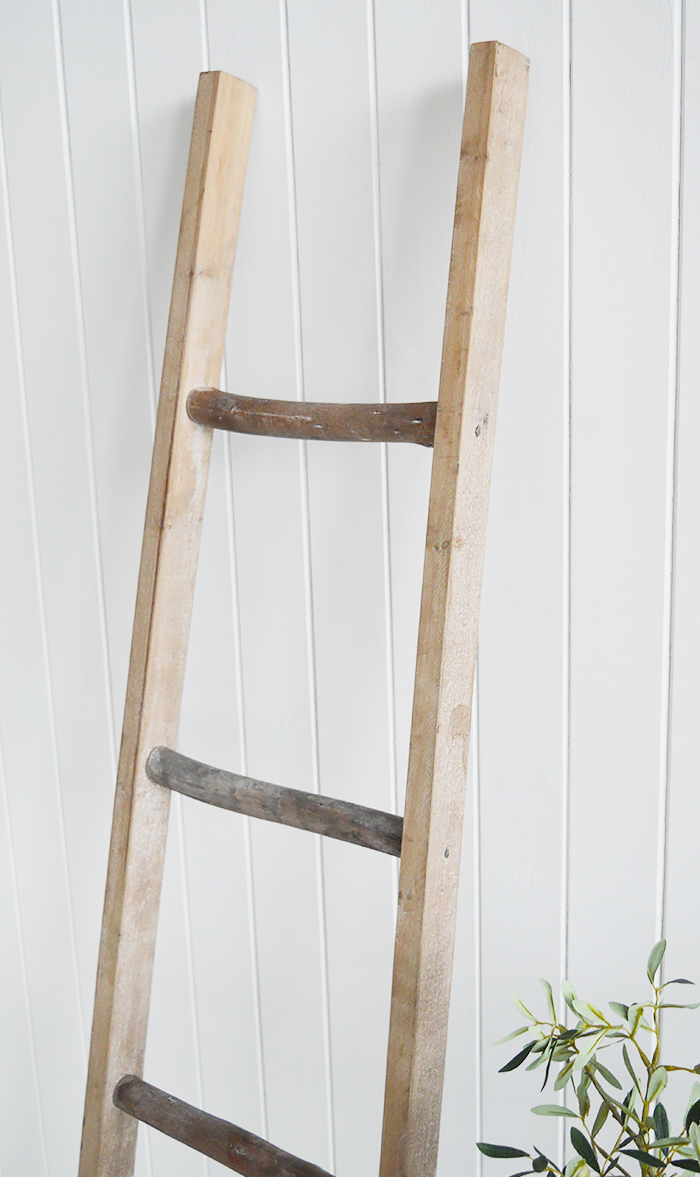 Rooms, Tips and Ideas
Bedroom: Place against an empty wall to create a decorative feature to hang scarves or use to keep clothes off the floor.
Bathroom: Hang towels or use as a decorative feature
Living Room: A great place to hang throws and blankets to create a cosy living room feature.
Decor: For a cool and calming look to your room, add towels or throws in pale colours, plain linen always adds appeal while soft chunky throws will give you a more cosy feel.
The ladder will blend with all New England interiors, designed by taking inspiration from the aged wood of the coast in driftwood, beach huts and old wooden boats and bringing this inside wherever you live.

The White Lighthouse is the trading style of The White Lighthouse Ltd . The White Lighthouse Reviews . registered in Northern Ireland no NI 610888 17-19 Hanwood Business Park, Belfast, BT16 1DE, UK 02890 480200 E. info@thewhitelighthousefurniture.co.uk