Home Accessories >Candle Holders >Nantucket Star Candle Holder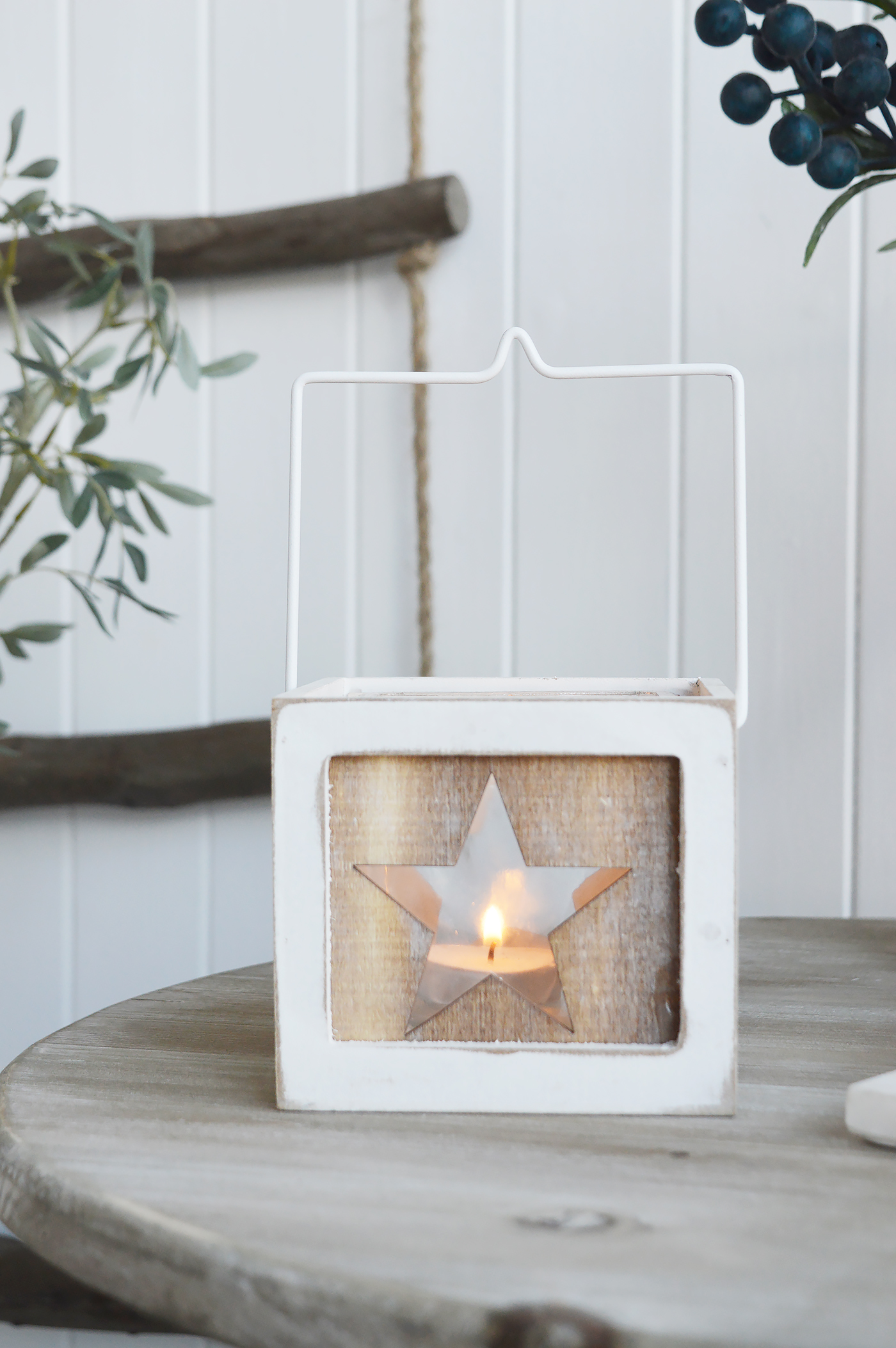 Nantucket Single Grey Star Candle Holder
£6
The Nantucket wooden candle holder with handle, glass cup for a candle and a cut out star on the front and back for the candlelight to light up the stars
Our Nantucket candle and tea light holdes, named after the tiny isolated New England island of Cape Cod, have the unfinished grey and white rustic look you would expect from the New England coast.
The candle holders are grey and white are a perfect accompaniment to our New England, country and coastal furniture for your bedroom, living room, hall and bathroom.
Candles are not included.
Specifications
Hanging Height: 22cm
Width: 12cm
Depth: 12cm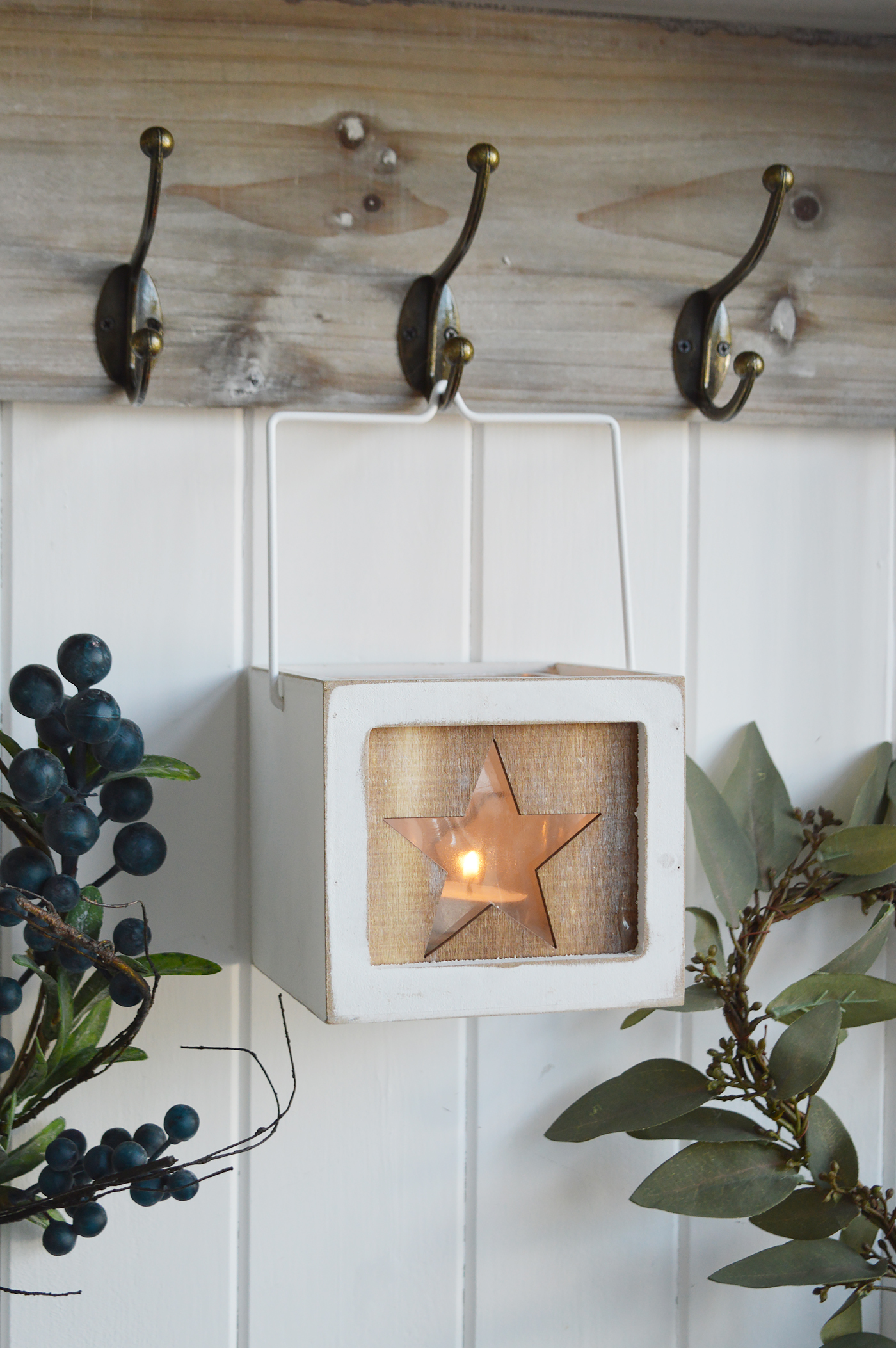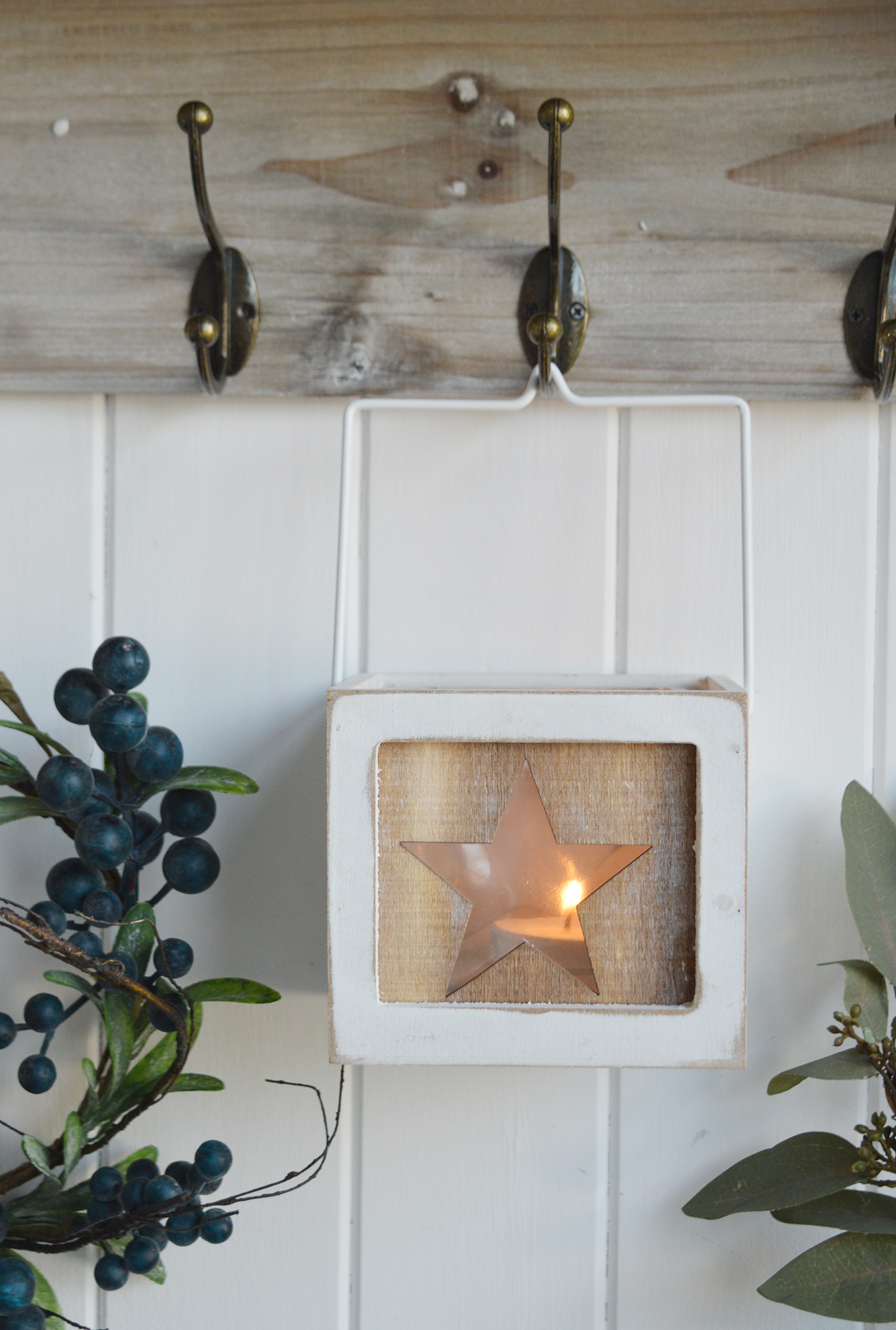 other items you will love ...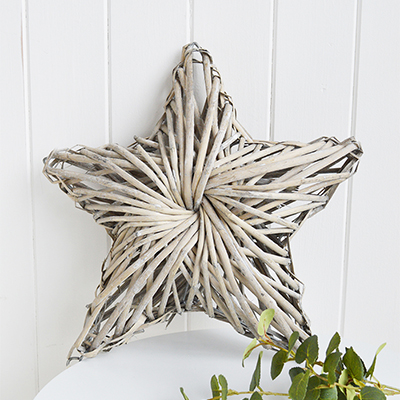 £15
Chunky rustic grey willow hanging star more...
The White Lighthouse is the trading style of The White Lighthouse Ltd - registered in Northern Ireland no NI 610888 17-19 Hanwood Business Park, Belfast, BT16 1DE, UK 02890 480200 E. info@thewhitelighthousefurniture.co.uk