As seen in our Real Homes...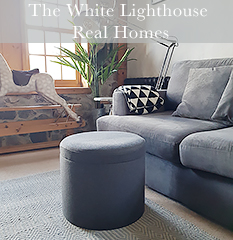 Product Review For Scandinavian Dressing Table
Questions and Answers
What is the delivery time?
The dressing table is generally dispatched within 2-3 days of ordering. On dispatch you will receive an email with your tracking number. From this you will be able to go on to the courier website for further delivery details. If you miss the delivery you will be able to go to the courier website and arrange an alternative day.
What is the table constructed from?
The dressing table is made from wood.
How do I care for my table?
A simple wipe down with a slightly damp cloth will keep it clean and fresh looking
Is there any assembly?
There is simple assembly required. Attach the legs by simply turning them to screw into the main body. The screw is already attached onto the leg, so is very simple. The main body of the table is completely assembled.
Is The Dressing Table suitable for adults and children?
Yes, this is a suitable table for both adults and children from approx 7. It is a perfect size to put a chair or stool under for adults and children with plenty of surface space even with a freestanding mirror.