White bedroom furniture is such a classic choice for all styles and types of bedroom interiors. Over the years it has become such a popular choice as it is such a timeless addition that will last for years. As your tastes evolve through time so can your bedroom by changing wall colours, soft furnishings, bedding and accessories. This makes white furniture such an excellent choice for childrens bedrooms as it grows with them through to adolescence.
How to decorate a white bedroom...
Whatever your style of interiors in your home, white furniture will complement all. Some ideas on the different styles of decorating a white bedroom are...
Coastal Beach Style Bedroom... A very poplular choice as the coastl look is such a relaxed feel and a firm favourite of the design team at The White Lighthouse. Think of a bright, breezy and airy room with, white bedroom furniture is a must for this style. Coastal style is atimeless classic and can be as subtle or full on as your taste desires. The New England and New Haven ranges of furniture suits the coast beach house interior perfectly with the straight lines and simple design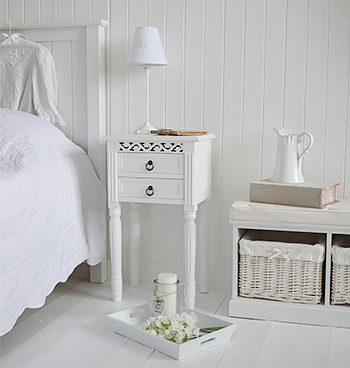 The New England range offers a great choice of pieces for a coastal bedroom interior. Bedside tables, cabinets, chest of drawers and dressing tables to suit your needs and space.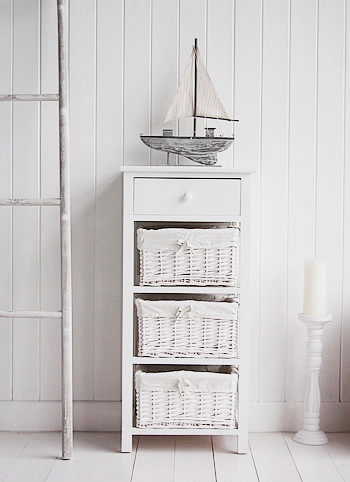 The New Haven tall chest makes excellent storage for a coastal beach house bedroom. Simple, straight lines with four drawers are a classic timeless design.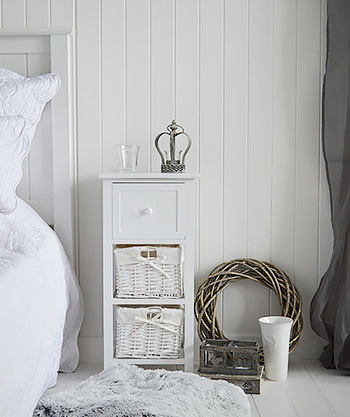 The Bar Harbor makes is a perfect bedside table for beach style homes when there is little space available.
...........................................
French Country Bedroom...White bedroom furniture with curves, pretty designs and aged finishes are a great choice for French Country bedroom design for a charming feminine bedroom. Florals for the ultimate in country style, adding bedding and cushions with flowers in blue and white are a timeless country style, white pink and white will bring more feminine charme into your room.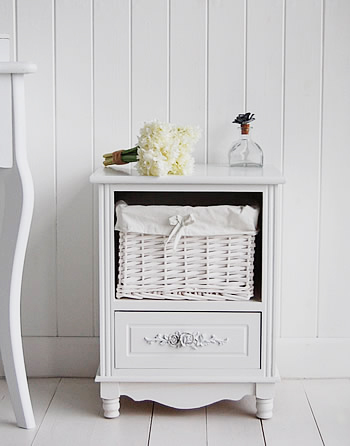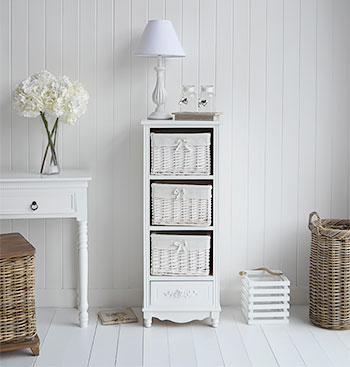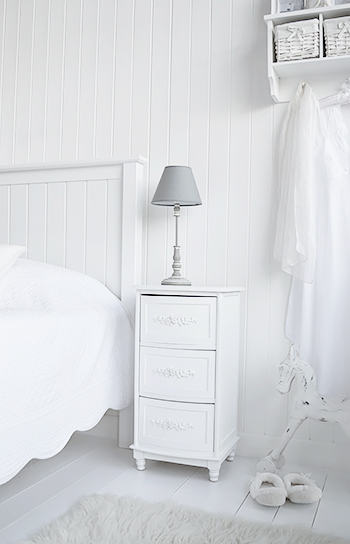 The White Rose storage furniture is a perfect combination for the French bedroom, with the ornate handles, pretty curved base and elegant design. Available in different sizes for bedside tables, and extra storage.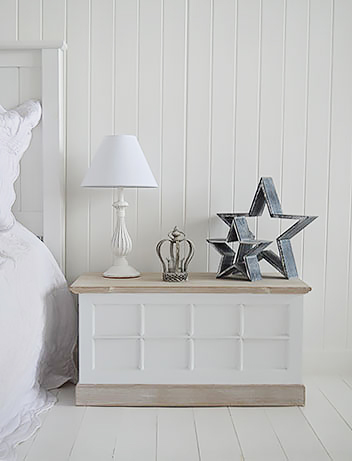 The Vermont storage trunk is a great bedside table with plenty of storage for clothes, blankets or bedding.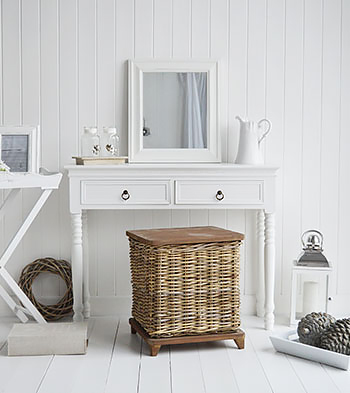 The white dressing table with antique brass handles gives a little luxury and the final touch to the French Country Bedroom.
...........................................
Boutique Hotel Bedrooms... Think luxury bedrooms, you instantly think of a hotel bedroom with opulent but relaxing surroundings. White furniture is fabulous for this style, by adding silver accessories and extra pieces of furniture this provides the elegance of hotels.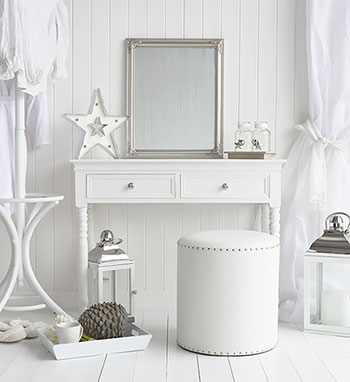 Silver and white interior for luxury boutique hotel style bedrooms
...........................................
All White Bedroom... Another favourite of the team at The White Lighthouse, white furniture can look warming in an all white bedroom, choosing a focal point such as a window seat, fireplace or large headboard creates a bedroom that is luxurious, not unwelcoming and cold. Adding textur is another fabulous way to add warmth, chunky knitted cushions, mohair throws are just a couple of ideas. An all white bedroom is such a lovely, bright and airy style inviting you into bed each night.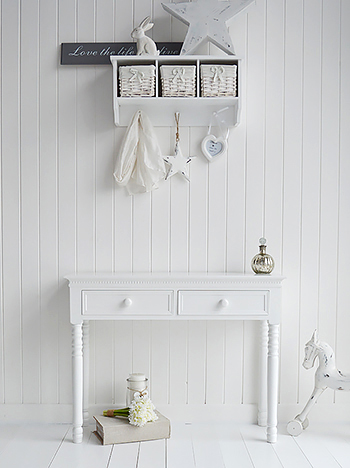 The New England dressing table with white handles for an all white bedroom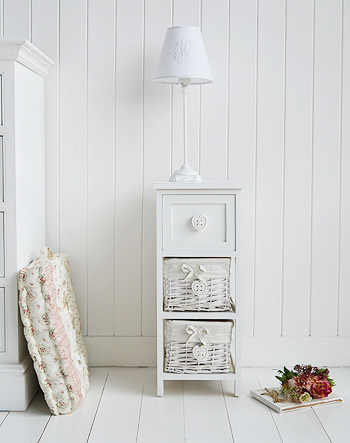 The Sweetheart narrow bedside table, an all white unit in pure white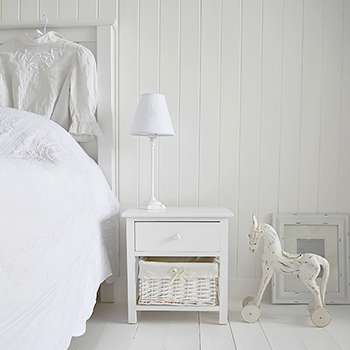 All white bedrooms are a stunning choice for a child's bedroom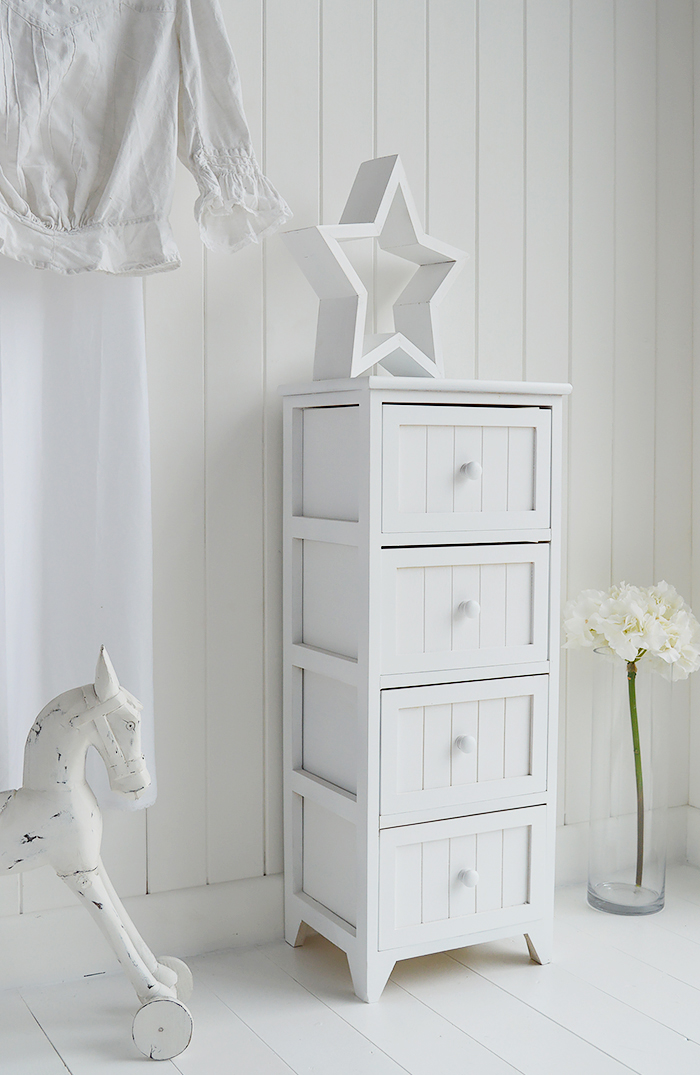 The Maine offers extra storage in different sizes, in all white it fits perfectly in the theme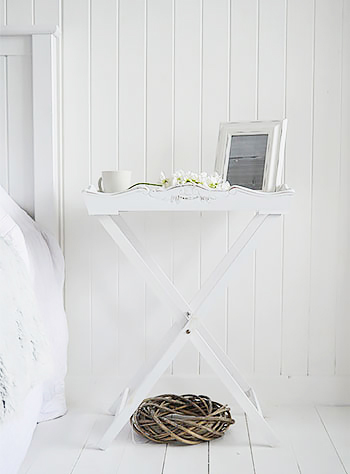 An excellent budget choice for a bedside in an all white bedroom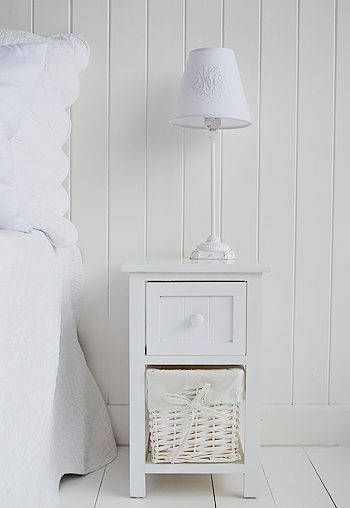 Simple small Bar Harbor, excellent priced bedside table for small beds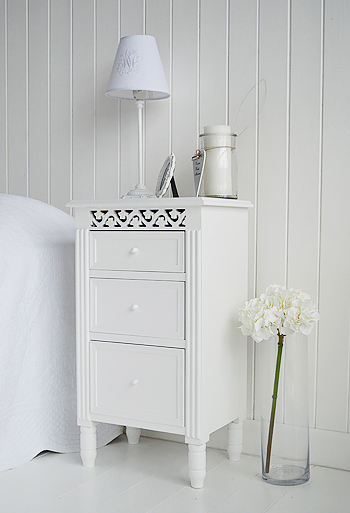 All white bedside cabinet with three drawer for storage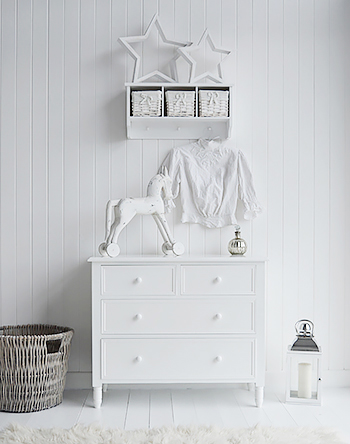 New England simple pure white chest of three drawers