The White Lighthouse Hallway Furniture
The White Lighthouse offer a large selection of hall way furniture and storage solutions. Simply add a storage seat and hooks for all you need in your hall. This will give you stoarge sace for your hats, scarves and gloves, bags and coats can be hung form the hooks. Add a touch of elegance with some white flowers for a finishing touch.
At the White Lighthouse we have come up with s few styles for your hall and have included some photographs below for inspriation. All these furniture pieces are available to purchase here
Items include
Storage Seats, Console Tables, Coat Stands, Coat Hooks, Storage Cabinets and Chairs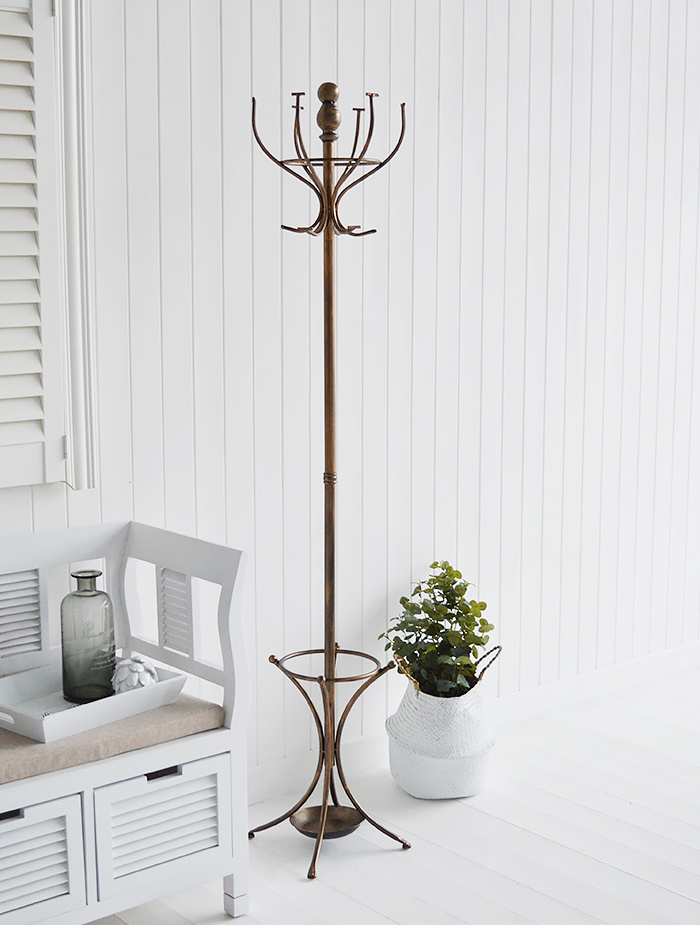 Traditional style of hat and coat stand in an aged copper finish £78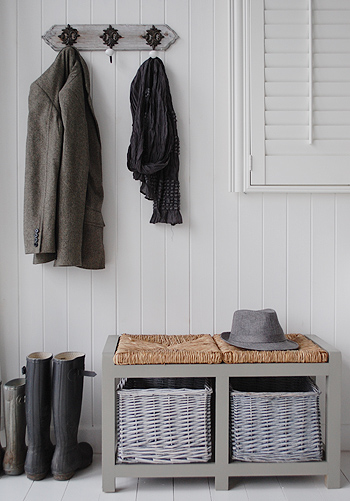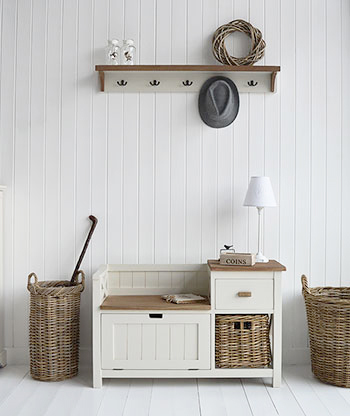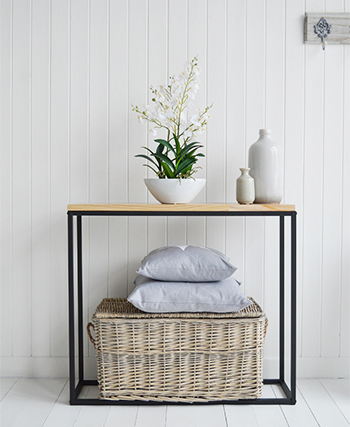 Brooklyn Narrow Console Table £69 at oly 28cm deep
________________________
See all Hallway furnishing and decor ideas
Hallway Decor Articles for Help and Advice
White Half Moon Console Tables
Don't take as much room but just as beautiful
Small Hallway Spaces...
Ideas on decorating a small hallway
Coats and Clutter
A few ideas on how to remove clutter from the hall
London Hallway Calling
How to furnish a hallway in London when space is at a premium...
Hall Table ......
Add elegance to your hall
Lamp Tables....
A petit console table
Do I Need a Console Table?
The answer is definitely yes, find out why..................
Hallway Furniture
Keep Britian's hallways tidy.......
Create a Great First Impression
Hallway furniture is so important..............
Advice on White Hall Tables
Some advise on choosing a hall table.......
Ideas on Decorating Different Styles of Hallway
Coastal and Beach Hallway Furniture
Ideas for decorating hallways in Coastal and Beach Homes ...
New England Hallway Furniture
Ideas on decorating your hall in typical New England style
Style Your Console Table
Ideas on how to style your console table