The Luxury of a Dressing Table - Sit down and relax...............
Generally dressing tables are thought of as a luxury, a piece of furniture only for large grand bedrooms.
At the White Lighthouse we think it is a necessity that no girl should be without. With life being so fast and complicated a girl needs to take time for her to sit down, relax and pamper herself.
Dressing tables do generally take a lot of space so you may think you do not have enough room to accommodate them, but as a piece of furniture the white Daisy Range dressing table hide away clutter making the room look bigger and brighter, keeping your entire make up, hair essentials and important bits and pieces together in one place just where you need them.
The White Lighthouse has a white dressing table to match all types, styles and colours of bedroom.

The White Dressing Table Ranges can be seen at here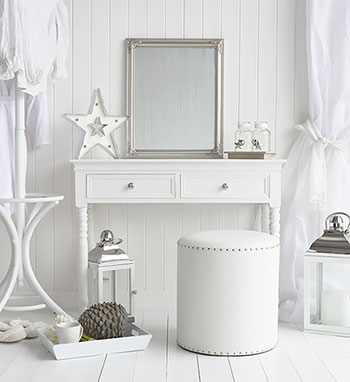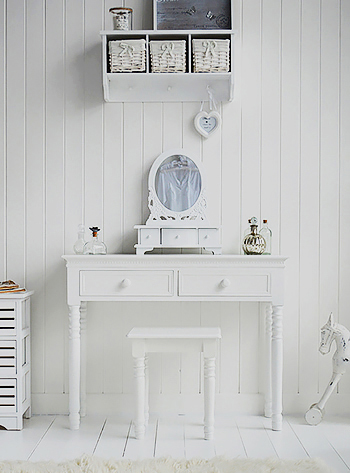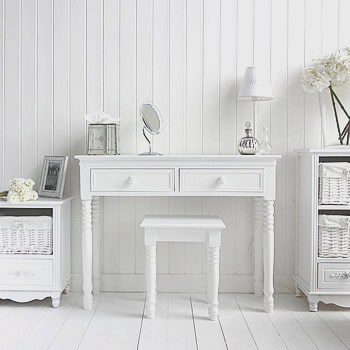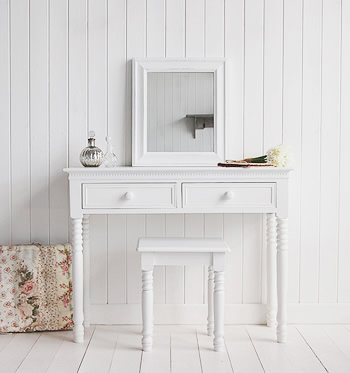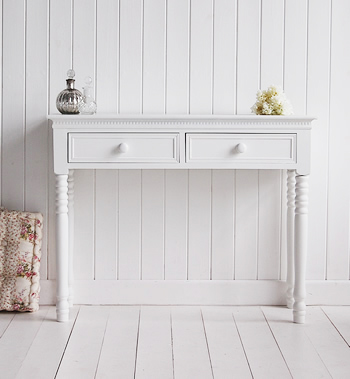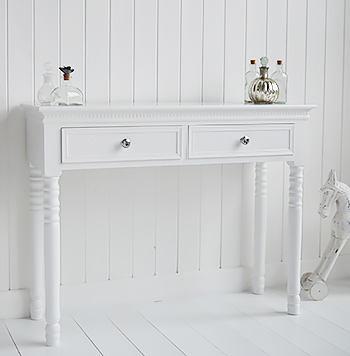 .......................................................................................
See other articles
Bedside Tables are a necessity
Why a bedside table...
Scandinavian Look..
Create the popular scandinavian look in your bedroom.
How to Create a New England Style Bedroom
Some advice on how to create your very own beach style bedroom.
For your bedroom or dressing room
consider adding a dressing table to your room...
Choosing narrow bedside tables....
Having difficulty finding a narrow bedside table
White Children's Bedroom Furniture
Why white furniture is perfect for the children's bedroom.......
Your Little Princess...
Decorating a bedroom for little princesses
The Luxury of a Dressing Table
Sit down and relax at a dressing table...............
Ideas for bedside tables
Help on choosing a bedside table...
They Grow up so fast
Furniture to suit little princesses that grow up so quickly.............
How to Style Your Dressing Table
Some ideas and tips on how to dress and style your dressing table.....
How to Decorate an Elegant Beach Coastal Bedroom...
Ideas on how to style your bedroom in an elegant coastal inspired theme